Five things we learned from the new 'One Direction: This Is Us' trailer
The immaculately coiffured boyband have a film coming out. Too busy dancing to whatever their biggest song is to watch the trailer? Here's our breakdown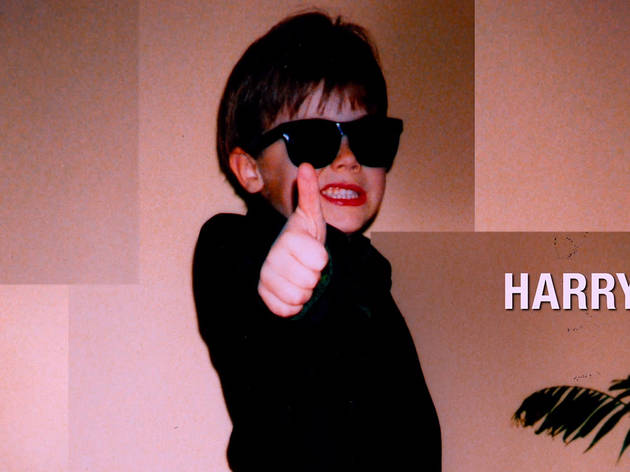 1/5
Harry was the cutest 1D kid
Just look at that little face. The 'no-photo' sunglasses – as if somehow he knew his delicate little eyes needed training for the glare of the paps' flashbulbs. From the when-they-were-kids bit of the trailer we also discover that Liam's dad knew his son was destined for big things: 'Wherever I went, he used to tell people that I could sing.' The take-home? They dreamed a dream and it was meant to be.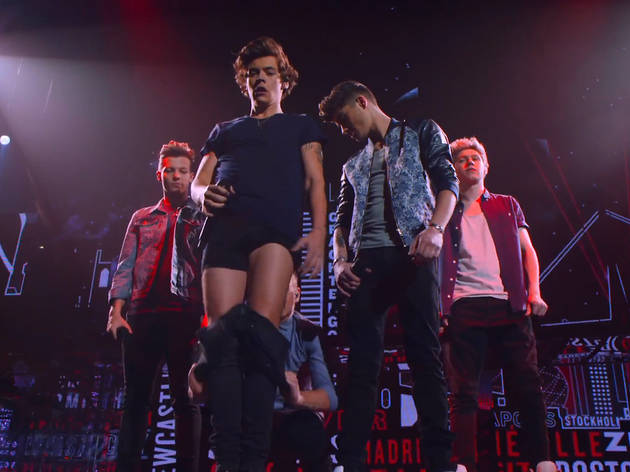 2/5
Harry can't keep his clothes on
'We try to stay away from the typical boy band thing,' says Zayn. Trouble is no one's told Harry, who can't stop with the shirtless moments, or getting his trousers cheekily whipped down by a bandmate. No, 1D, behaviour like that will not help you with that nastily persistent rumour that you've been reared like factory-farmed chickens tagged 'X Factor'. Never mind that you've got Simon Cowell telling the camera that you're not another hair today, gone tomorrow boy band: 'The fans are the ones who made up their minds that this band were gonna be huge.' Right, gotcha Simon.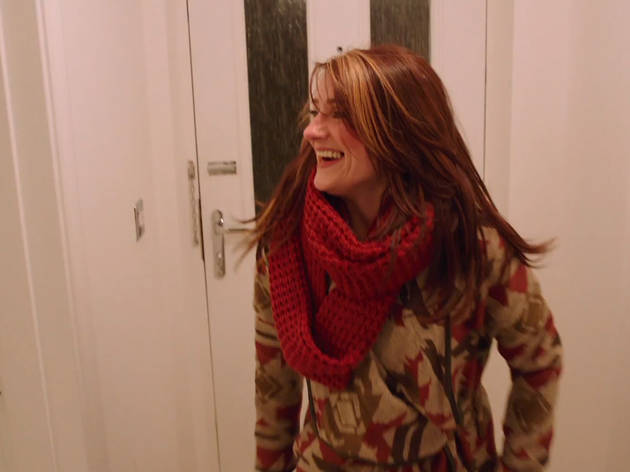 3/5
1D love their mums
Here's one of those emotional moments. 'Gerr off the phone before I start crying'. That's Zayn who's just bought his mum Tricia a house in Bradford. Ah, bless. They probably edited the bit out where Harry chipped in with: 'That's so 2012'; he bought his mum a four-bedroom house in Cheshire for her birthday last year.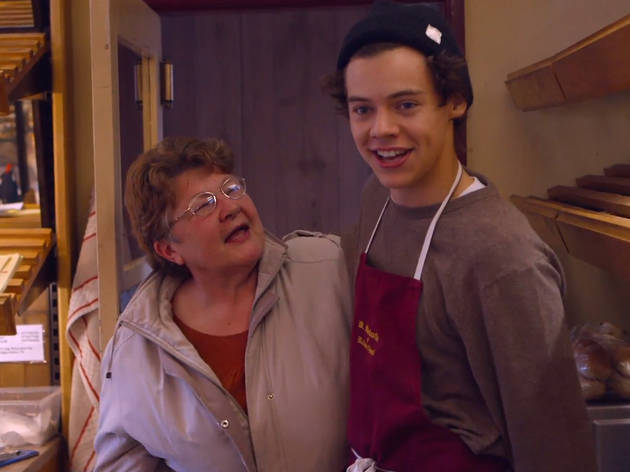 4/5
Older ladies like Harry's buns
We already know that 19 year-old Harry likes an older women. His ex-squeezes include TV presenter Caroline Flack, 33, and Rod Stewart's daughter Kimberly, 33. Now, in a stop-the-press revelation we learn that older ladies have always been Harry's thing. Watch him flirt over sausage rolls with bottom-pincher Barbara at the bakery in Holmes Chapel, Cheshire, where he worked as a schoolboy.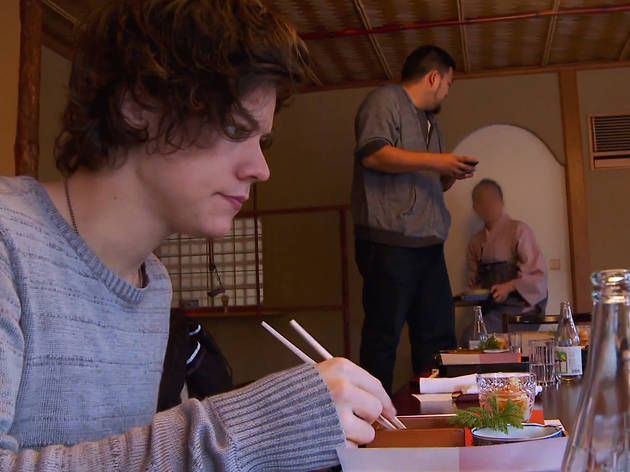 5/5
Miso soup is a drink
Being in 1D isn't all about getting a £5 million-a-year salary, cougars and tattoos. It can get tough out there on the road in foreign places with their foreign food. Look at poor Niall (the blond Northern Irish nice one) all confused about what to do with his miso soup in Japan. 'Do you pour it into your rice?' Zayn puts him right. 'No. I think you drink it.'
Super Size Me
'. His latest might test your gag reflexes in a whole new way. '
One Direction: This Is Us
' is a behind-the-scenes look at the boy-crooners on tour. Spurlock says we can expect 'lovely emotional moments' and 'more shirtless moments than you can imagine.' We watched the trailer to find out a bit more about the news-flash revelations contained in the movie.
The latest movie trailers on Time Out
A smattering of Hollywood A-listers (and a new British star) feature in Steve McQueen's slave drama
Read more
DiCaprio is Belfort in this adaptation of a bestselling memoir
Read more
An adrenaline-oozing, Kevlar-coated action extravaganza
Read more
The second in Peter Jackson's epic trilogy
Read more
Richard Curtis's romcom comeback stars Domhnall Gleeson as a man who can travel back in time
Read more