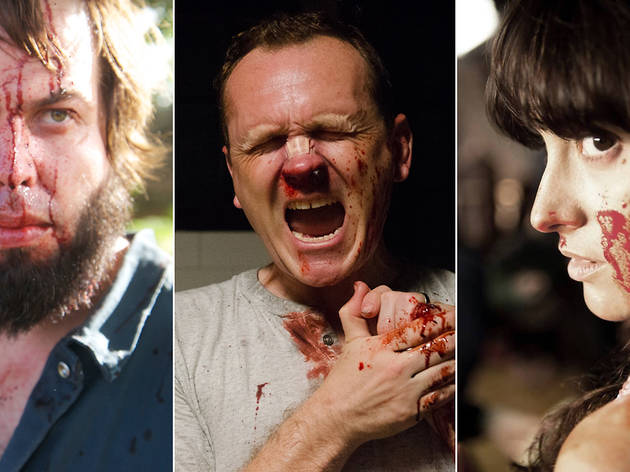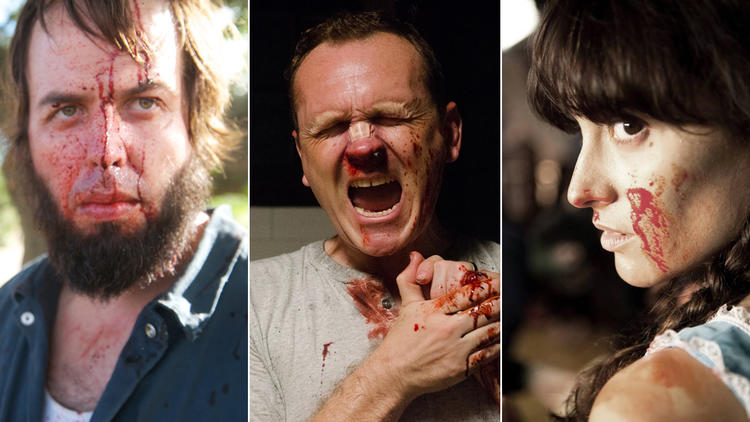 FrightFest 2013: the five faces of modern horror
How do you terrify hardened horror nuts? As FrightFest returns to the West End, we pick out the five themes that define this year's bloodcurdling lineup
The horror film festival FrightFest returns to Leicester Square this Bank Holiday weekend with a record 51 films and a familiar diet of cannibals, zombies, killer dolls, demons, ghosts and Frankensteinian monsters. Here, we tease out the five scary trends which haunt this year's programme like stubborn poltergeists.
Endless psychological horrors deal with the blurry line between sanity and madness. Hitchcock's '
Psycho
' and Polanski's '
Repulsion
' are classic examples. In the FrightFest film 'Snap', a reclusive American composer posts his electro sounds online but avoids human contact. A tentative romance with a social worker offers a glimmer of hope, but his mind fractures as the voices in his head grow louder and more destructive.
Elsewhere at FrightFest, the blue-collar protagonist of another US indie, 'Dark Tourist', has a macabre hobby: he visits murder sites. His preoccupation with a killer pushes him over the edge and provokes copy-cat violence.
The secret, often occult, society that lurks behind the scenes surfaces in horrors such as '
The Wicker Man
'. At FrightFest, Canadian shocker 'The Conspiracy' addresses the subtler world of the invite-only Tarsus Club, a secretive alliance of politicians, businessmen and power-brokers. A team of filmmakers try to infiltrate the club; but are their investigations evidence of a conspiracy or a symptom of their own obsessive delusions?
In 'The Banshee Chapter', a female journalist and a Hunter S Thompson-like novelist employ a dubious combination of official government documentary footage and fanciful speculation to probe the legacy of secret CIA experiments with mind-altering drugs.
Horror cinema is awash with kindly strangers who insinuate themselves into victims' lives, before wreaking havoc because of some hidden agenda or psychological problem. In the new American film 'Missionary', a handsome Mormon evangelist befriends a single mother and her sporty son and turns out to be driven by religious zeal and sexual desire.
In 'Cheap Thrills', a buzz-seeking middle-aged man and his young wife charm two estranged school friends into a drunken, drug-fuelled night of spiralling insanity. A string of bizarre challenges reveals the true personalities of these chalk-and-cheese former buddies. It escalates into ferocious competition and violent recrimination.
Freddy Krueger (and many a horror icon before and since) visited the 'sins of the fathers' on guilty parents in the '
Nightmare on Elm Street
' films. The phenomenon is evident in twisted ways at this year's FrightFest in the Spanish film '
Painless
', which combines the modern-day story of a callous surgeon with the affecting tale of children who, just as the Spanish Civil War begins, are taken from their parents, locked in an orphanage and experimented on by military scientists.
In the harrowing Irish film 'Dark Touch', the sins of the parents of a troubled girl find expression as destructive telekinetic activity. The girl's anarchic vengeance does not discriminate between the innocent and guilty members of a tight-knit community.
The 'found footage' trope familiar from the '
Blair Witch
' and '
Paranormal Activity
' movies is alive and kicking at FrightFest in three new films: Bobcat Goldthwait's 'Willow Creek', Renny Harlin's '
The Dyatlov Pass Incident
' and the anthology sequel 'V/H/S 2'.
Goldthwait plays it straight: a couple film themselves as they search for Bigfoot. Harlin mixes things up, blending traditional filming with character-shot video footage as some teens trek to the Ural Mountains, where nine hikers mysteriously froze to death in 1959. 'Safe Haven' is the most inventive segment of 'V/H/S 2': its multiple cameras and points-of-view add real complexity as a documentary crew enters a religious community, whose leader may be abusing his acolytes' children. If that doesn't spook you out, surely nothing will.
FrightFest is at the Empire Cinema Leicester Square, Aug 22-26. See www.frightfest.co.uk for more.
Hungry for more horror?
Horror cinema is a monster. Mistreated, misunderstood and subjected to vicious critical attacks, somehow it keeps lumbering forward, leaving a trail of destruction in its wake. For some, horror films are little better than pornography, focused purely on evoking a reaction. For others, they're just a bit of fun. Here are the 100 best horror films, as chosen by those who write in, direct, star in and celebrate the genre.
See the 100 best horror films