Jim Broadbent interview: 'Most of my fan mail is to do with Harry Potter'
He won an Oscar and could've played Del Boy. But it took 'Harry Potter' to make Jim Broadbent properly famous...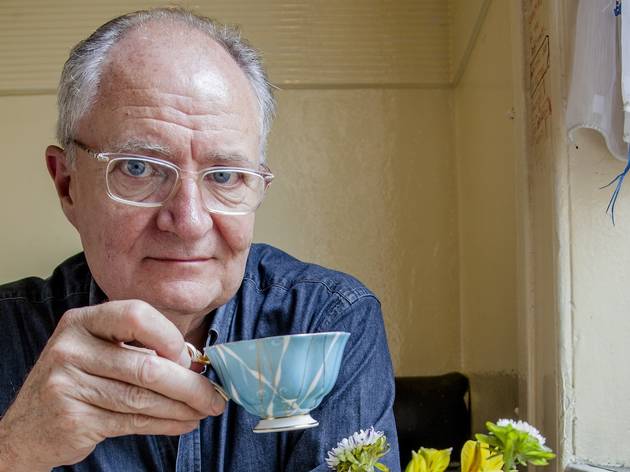 'Normally one doesn't talk about the things you've been offered, but I think…' Broadbent tails off. He's a chronic half-finisher of sentences. He continues: 'My greatest contribution to British culture was making sure Del Boy was played by David Jason. We'd have lost something special.'
Surely he would have done a great job, if he'd ditched the Lincolnshire accent for a sarf London one? 'I wouldn't have been as good or as natural as David Jason,' he shoots back, laughing. 'Also, I wouldn't have done it for long. I'd have thought to myself: Three series, that's enough – thank you!' He didn't entirely turn his back on 'Fools and Horses' though, appearing three times as Del Boy's police detective nemesis.
Broadbent is now 64, and two new film roles show the diverse path his career took instead – and his ability to move between comedy and gentler, more naturalist drama. His characters often have a soft side – not quite cuddly – and a manic state is never far away. In the film adaptation of Irvine Welsh's '
Filth
' he is a frenzied Aussie psychiatrist, originally a tapeworm in the novel. 'We did have a huge tapeworm costume, which didn't work so well,' he muses.
This Friday sees the release of 'Le Week-End' – directed by Roger Michell, written by Hanif Kureishi – in which he plays a sacked university lecturer on a rocky weekend away with his wife (Lindsay Duncan). It's a world-weary but also romantic film, facing the real world square-on. 'I loved the grown-up, sophisticated view of a marriage,' he says. 'It wasn't the usual trite stuff.'

The way in which 'Le Week-End' examines relationships with intelligence and humour brings to mind Broadbent's work on 2010's 'Another Year', written and directed by his friend Mike Leigh. 'That and "Le Week-End" are the two films I've done that felt closer to me,' he says. His own wife is the painter Anastasia Lewis, and they've been together for more than 25 years, so he knows a thing or two about relationships.

'When I read the script for "Le Week-End", a lot of it was familiar – things I might have said or been,' he says. 'But I'm not really tapping into me. You just recognise things.'

Look more closely at Broadbent's career, and you find a slow-build mix of stage and screen. Cinema has only really embraced him in the last 15 years – in which time he's worked with Martin Scorsese and starred opposite Harrison Ford. He won an Oscar for Best Supporting Actor in 2002 for 'Iris'. But his only brush with proper, screaming-fans fame came after joining 'Harry Potter' in 2009 as Professor Horace Slughorn.

'Bizarrely, on the day "Harry Potter" opened I got collared by fans twice on Primrose Hill,' he remembers, not looking thrilled. 'I thought: Oh, is this what it's going to be like? Actually it hasn't. But most of the fan mail I get is "Harry Potter"-based. It's taken over from "Only Fools and Horses".'
'Le Week-End' opens on Fri Oct 11 and 'Filth' is in cinemas now.
Read our review of 'Le Week-End'
After 'The Mother' and 'Venus', this is the third collaboration between 'Notting Hill' director Roger Michell and writer Hanif Kureishi. It's their strongest yet, and once again they offer a late-life dash for love and happiness. 'Le Week-End' tells of Nick (Jim Broadbent) and Meg (Lindsay Duncan), a married couple who head to Paris for a break, but find themselves facing up to personal and professional ennui.
Read more