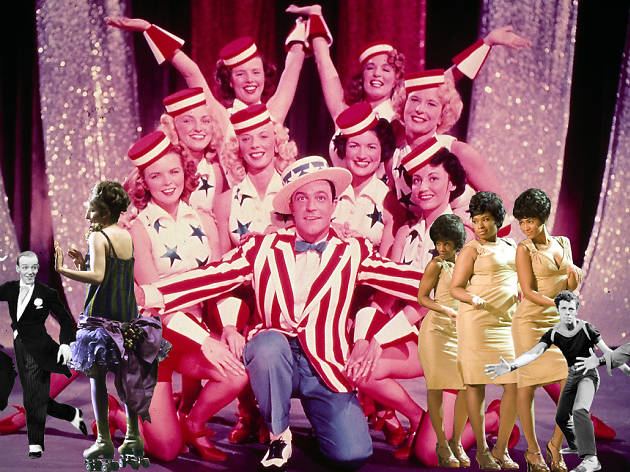 10 masters of the London stage on their favourite movie musicals
From choreographers to composers, we ask the city's finest to pick their all-time favourite screen musical
Dust off those dancing shoes and get ready for some of that ol' time razzle-dazzle with the BFI's new three-month season of movie musicals. From Stanley Donen and Gene Kelly's timeless 'Singin' in the Rain' to the bittersweet Technicolor triumph that is Jacques Demy's 'The Umbrellas of Cherbourg', there's something in it for everyone. To mark the occasion, we asked the great and the good of London's dance and musical theatre scene to pick their favourite movie musical.
For the full list of screenings and events happening as part of the BFI's Musicals! The Greatest Show on Screen season, visit bfi.org.uk.
Recommended: the 100 best comedy films of all time.
Lead image credit: 'Swing Time': Courtesy of the Margaret Herrick Library; 'Funny Girl': United Archives GmbH / Alamy; 'Singing in the Rain': Courtsey BFI - Warner Bros.; 'Dreamgirls': David James; 'Cabaret': Disney/Touchstone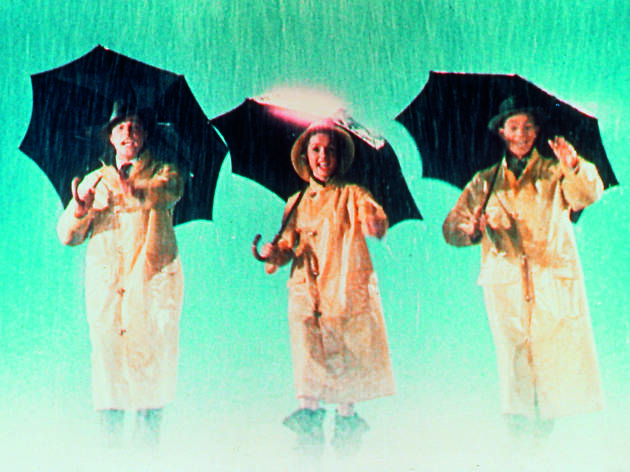 Photograph: MGM
CEO, Pineapple Dance Studios
'Singin' in the Rain' (1952)
'All the musicals have rehearsed at Pineapple Studios, so they all hold special memories. "Singin' in the Rain" is up there – Gene Kelly's dance scene is as iconic and relevant as ever. But I'm delighted to hear Dame Judi Dench will be in "Cats", 38 years on. It'll be a very special production.'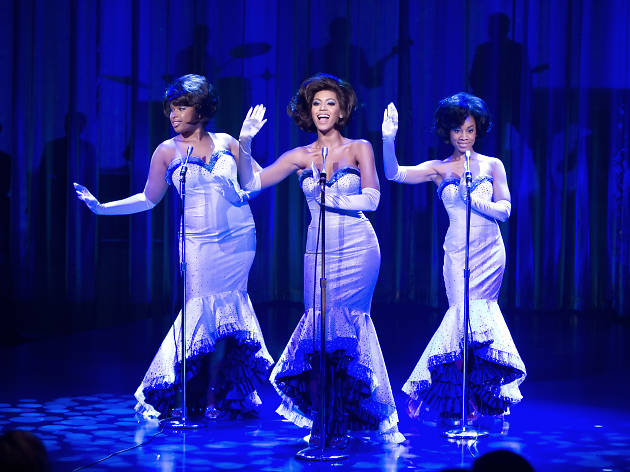 Photograph: David James/Paramount Pictures
Jason 'Jay Jay Revlon' Cameron
Dancer
'Dreamgirls' (2006)
'"Dreamgirls" is so rich in storyline, and the vocals blow my mind. This has to be my favourite musical to date, and it was great to see such rich and amazing POC talent on screen. Oh, and Jennifer Hudson's vocals.'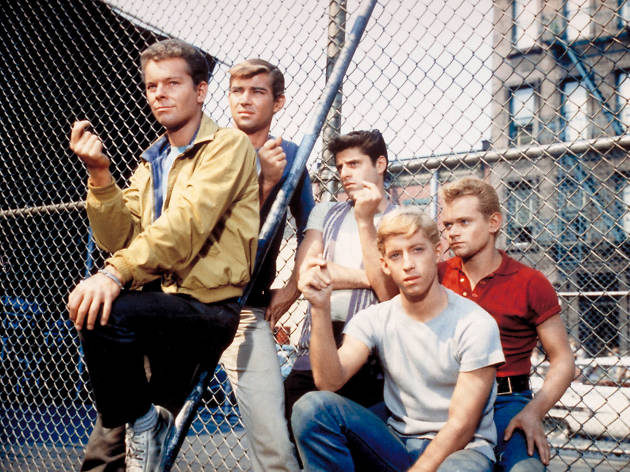 Photograph: United Artists/MGM
Producer, Akram Khan Company
'West Side Story' (1961)
'Inspired by "Romeo and Juliet", "West Side Story" combines my two greatest passions: dance and literature. Hidden in its exuberant choreography and life-affirming songs lie stories of finding and losing identity, and choosing individual love over collective love. It's everything that makes us human and makes us love stories.'
Photograph: Universal Pictures
Artistic director, New Adventures Theatre
'Swing Time' (1936)
'With Fred Astaire and Ginger Rogers at their peak, "Swing Time" is the musical for connoisseurs. It's one choreographic masterpiece after another and the score is superb. These days it's slightly marred by Astaire's blackface number, "Bojangles of Harlem", although the dancing is stunning. The "Never Gonna Dance" finale is the best wordless love scene on film. It's dance heaven!'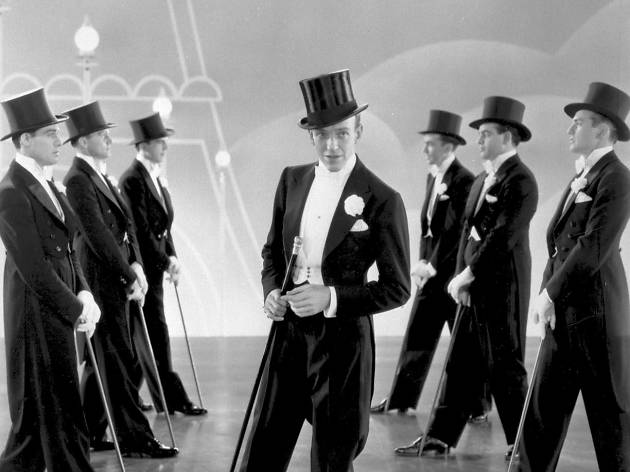 Photograph: Universal Pictures
Director and choreographer
'Top Hat' (1935)
'I grew up watching Fred Astaire and Ginger Rogers mirror each other's moves meticulously in this film. Also, the phenomenal Nicholas brothers did almost acrobatic tap. This led to those big, colourful musicals that were so important to me as a young boy. "Funny Girl" is also up there for me, and "Singin' in the Rain" too.'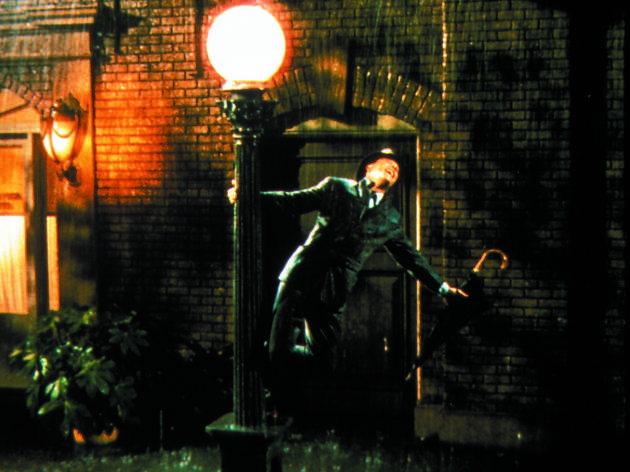 Photograph: MGM
Independent artist, performer and choreographer
'Singin' in the Rain'
'From the music to the exquisite choreography, "Singin' in the Rain" has been an inspiration to me since childhood. Gene Kelly never ceased to amaze me. I always wished I could have been Cyd Charisse's character with her fierce, sexy movement. Every scene is dazzling and different. Colourful, joyful and brilliant. The whole package.'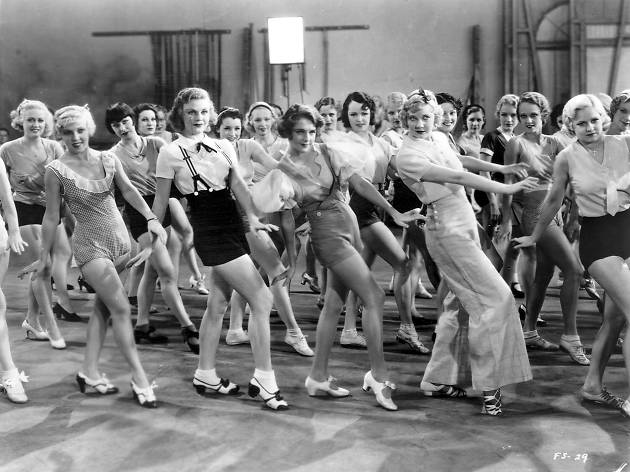 Photograph: Warner Bros.
Theatre and film composer
'42nd Street' (1933)
'It's the quintessential backstage musical which inspired many others. [Director-choreographer] Busby Berkeley is on top form with the camera work and the dance routines. The Al Dubin/Harry Warren songs are the definition of catchy, from "Shuffle Off to Buffalo" to "You're Getting to Be a Habit with Me" and, of course, the title number.'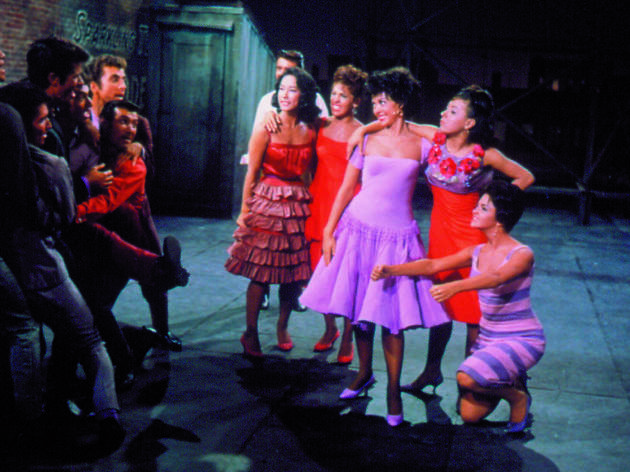 Photograph: United Artists/MGM
British actor and singer
'West Side Story' (1961)
'It's my favourite musical: an amazing film with a lovely story, great choreography and score. I also have a big soft spot for [1997 Fox animation] "Anastasia". It's very different from "West Side Story", but the music was so addictive when I was a kid. That's definitely a very close second.'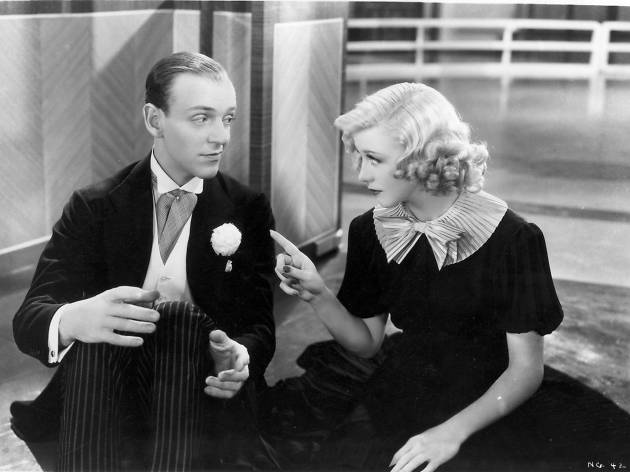 Photograph: Universal Pictures
Artistic director, Almeida Theatre, and director of 'Judy'
'Swing Time'
'"Swing Time" is total candyfloss, but it contains the most joyous dance sequences ever committed to celluloid. Like a David Gower cover drive or a Karen Carpenter harmony, Fred Astaire and Ginger Rogers have that rarest gift of bending time to their own easy will. Never has synchronicity seemed more effortless, more graceful, more enlightened. It makes me sway in my seat every time.'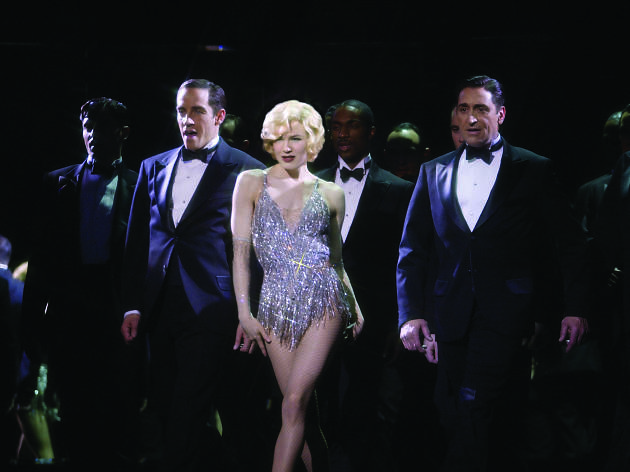 Photograph: David James/Miramax
Drag performer
'Chicago' (2002)
'This is just a shining example of stage musical being turned into a movie. Most of the musical numbers are set in its lead character's imagination, so [director Rob Marshall] could mimic stage performance while using all the tricks that cameras can offer. It's a technique that harkens back to the days of Busby Berkeley and gives "Chicago" a lovely Golden Era Hollywood feel, but its themes still feel thoroughly modern. And it stars Renée Zellweger in one of her most iconic roles! What's not to love?'