Nine reasons why 'Inside Out' is vintage Pixar
The studio's latest film is a storming return to form. Here's why 'Inside Out' ranks among Pixar's best
After a run of disappointing sequels like 'Cars 2' and 'Monsters University', Pixar is back on form with its best film in years, 'Inside Out', an animation partly set inside an 11-year-old's brain. It's not out here until next Friday, but 'Inside Out' has already been a massive hit in the US. Watching it, you get the impression that director Pete Docter (who also made 'Monsters, Inc.' and 'Up') took a look back over the studio's incredible 20-year back catalogue and cherry-picked the best of each film. Here's why 'Inside Out' is pure, perfect Pixar.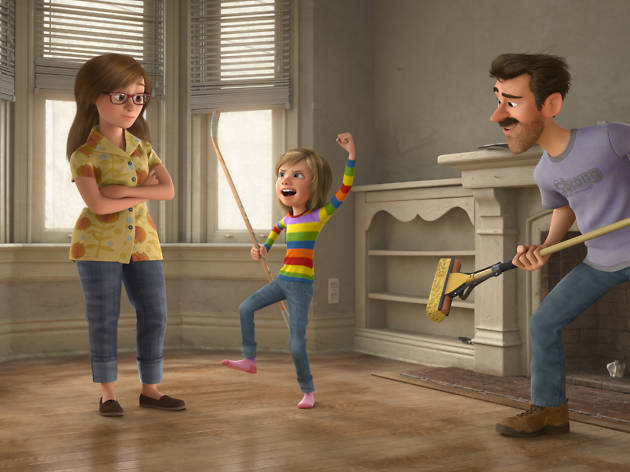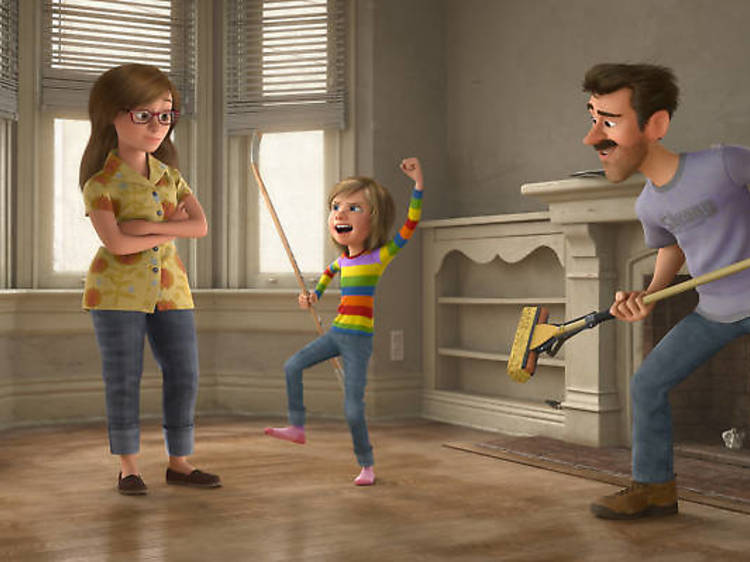 1. It's all about family, just like 'The Incredibles'
'Inside Out' takes place inside the mind of a young girl, Riley, as characters representing her emotions – Joy, Sadness, Fear, Disgust and Anger – battle for control. The result is a film about two families: Riley and her parents in the 'real' world, and the five inner characters with their distinct traits and petty disagreements. In both cases, the ways people bicker, banter, fight and forgive are explored with insight and intelligence.
2. It's quietly bonkers, just like 'Up'
As you may already have gathered, 'Inside Out' is not your typical family cartoon. Sure, on the one hand it's a straightforward tale of adventure and intrigue, loaded with kid-friendly action scenes and warm 'n' fuzzy moments. But this is all contained within one of the most conceptually bizarre plot frameworks we can remember – the film is set inside someone's brain, after all – and director Docter and his co-writers don't play it safe. Instead they structure their story around ideas of memory, cognitive development and emotional change, steeped in Freudian psychoanalysis and Jungian theories about dreams and imagination. All this, in a kids' movie.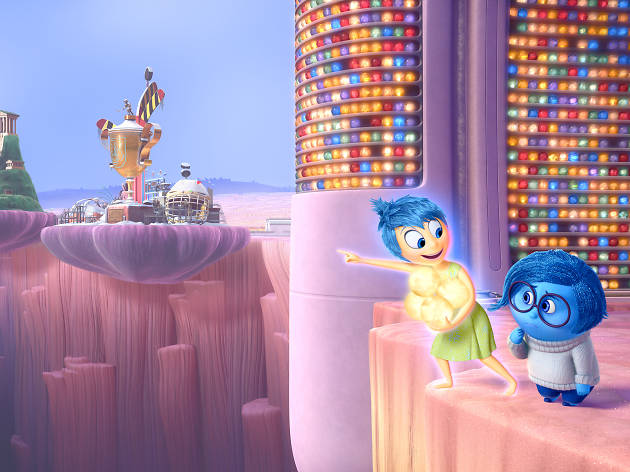 3. It's a quest movie, just like 'Finding Nemo'
The heroine of 'Inside Out' is Joy, a sparky sprite who only wants the best for 'her' girl, Riley. But when Joy is accidentally ejected from Headquarters (the command centre in Riley's brain) into the labyrinth of long-term memory, she must fight to get home. This kind of road-movie narrative forms the backbone of everything from 'The Lord of the Rings' to Pixar's previous kid-in-peril story 'Finding Nemo'. But with its bizarre internal landscapes and surreal physical logic, 'Inside Out' actually reminded us of a different Disney movie entirely: 1982's groundbreaking 'Tron'.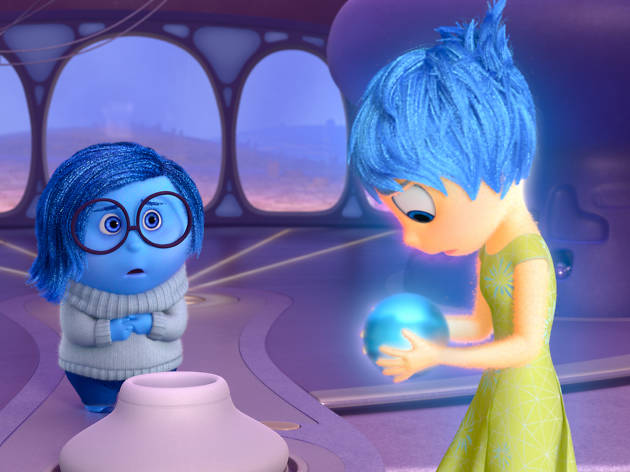 4. It's heartbreaking, just like 'WALL-E'
What makes Pixar different to every other Hollywood animation studio isn't the madcap action scenes or the whacked-out ideas – though they're obviously great. What makes it special is how it gets right to the emotional core of its story without resorting to the kind of squishy, saccharine sentimentalism that Disney (which owns Pixar) became notorious for. 'Inside Out' is a perfect example: this tale of a girl ready to leave childhood behind is filled with loss and heartache. But in the world of Pixar that's just part of life.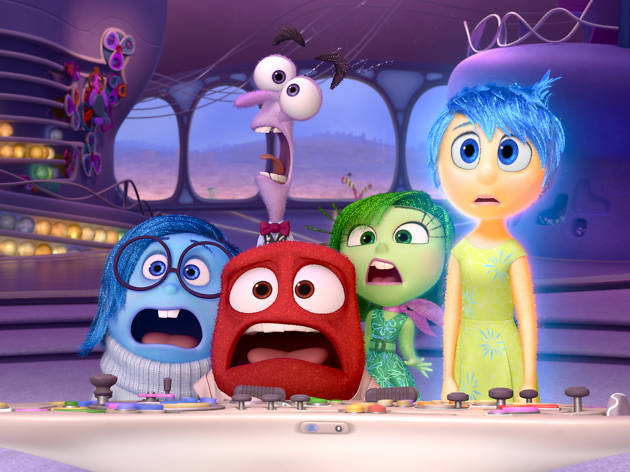 5. It's full of blink-and-miss-it gags, just like 'Monsters, Inc.'
Pixar has always been a master of the throwaway gag, from Buzz Lightyear's uncontrollable wing spasms in 'Toy Story 2' to the entire 'get that thing back where it came from or so help me' musical routine in 'Monsters, Inc.'. 'Inside Out' is packed to the gills with the same kind of sparkling wit, from passing wisecracks about San Francisco's vegan and gay communities ('he looked like a bear') to trips inside the minds of several supporting characters including both of Riley's parents, her teacher and – most memorably – a disinterested cat.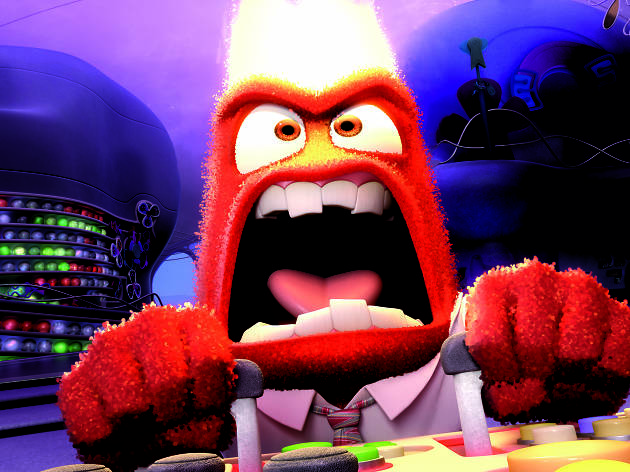 6. The supporting characters steal the film, just like 'Toy Story'
Right from the off, Pixar packed its movies with loopy asides and scene-stealing weirdos. In 1995 debut 'Toy Story' alone you have Mr Potato Head, Rex the dinosaur, Hamm the pig and those awestruck aliens (and let's not forget the terrifying spider-baby). 'Inside Out' pulls a similar trick, with appearances from a terrifying clown, a whole factory-full of cookie-cutter imaginary boyfriends and Bing-Bong, the saddest elephant man since John Hurt insisted he wasn't an animal.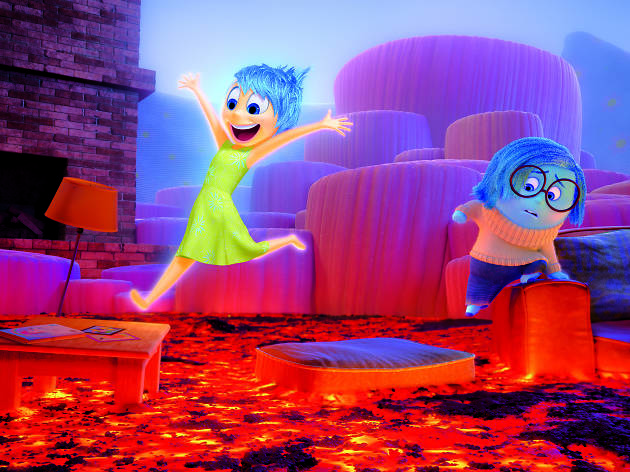 7. It's all about girl power, just like 'Brave'
There are definitely holes to be picked in 'Inside Out's feminist credentials – why, for example, is Joy all plucky and slim while dumpy Sadness looks like Velma from 'Scooby-Doo'? But we'll let it go, because this is still a major Hollywood movie whose three main characters are all female, and that's something to be celebrated. Also, the decision to focus on a young girl's mental and social development (as opposed to a boy who has to stand up and be brave, like pretty much every other kids' movie ever) is bold and rewarding.
8. It's great for grown-ups too, just like 'Ratatouille'
All-ages appeal has always been a fundamental element of the Pixar philosophy, and never more so than with 'Inside Out'. In fact, it took four years of rewrites and rethinks for Docter and his team to create a film that strikes such a perfect balance between entertaining kids with bright colours and slapstick jokes while still managing to draw adults in with its weird concept, art-deco visuals and highbrow focus on existing theories of neurological development.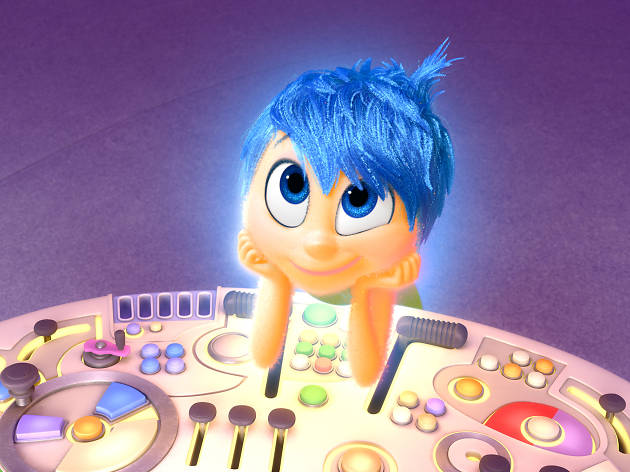 9. It's made with loving care, just like every Pixar movie
Even when Pixar is off its game – and it'd be hard to argue that 'Cars 2' and 'Monsters University' represent pinnacles in the animation field – its films are always painstakingly crafted and packed with charm, wit and an abundance of visual detail. 'Inside Out' proves, beyond a doubt, that this commitment to providing an all-embracing experience for their audience is unlikely to change any time soon. It's an extraordinary, overpowering film, fit to stand alongside anything the studio has created. Here's to the next 20 years.
Read our review of 'Inside Out'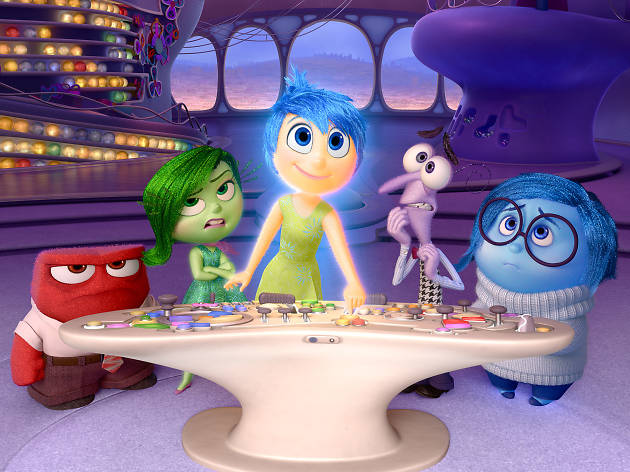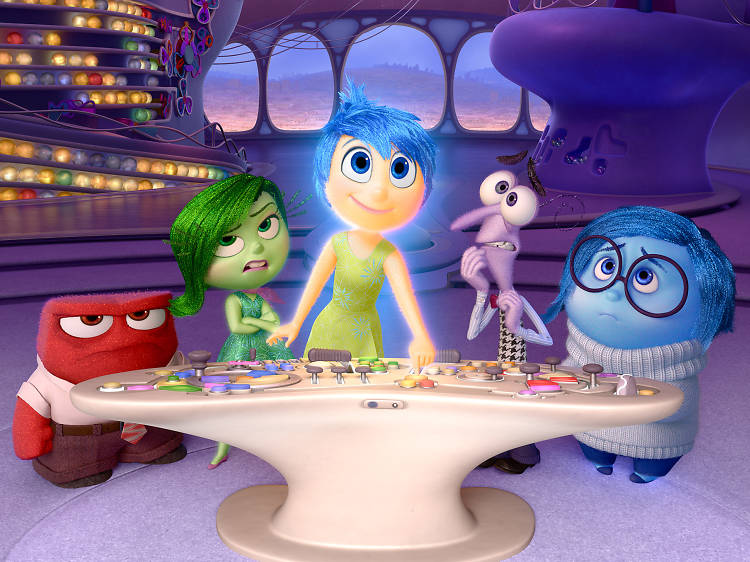 It's all in the mind in Pixar's latest, a delightful, frenetic, near-experimental animated film from the makers of 'Up' and 'Toy Story'. Pixar fans will be in seventh heaven with the film's bold thinking – and kids will be straining to listen to imaginary voices in their heads – after diving into the mind of Riley, an 11-year-old girl whose tiny world is turned upside down when she moves from Minnesota to San Francisco with her mum and dad.
Support Time Out
We see you're using an ad-blocker. Ad revenue is Time Out's main source of income. The content you're reading is made by independent, expert local journalists.
Support Time Out directly today and help us champion the people and places which make the city tick. Cheers!
Donate now