Snowpiercer, Le Transperceneige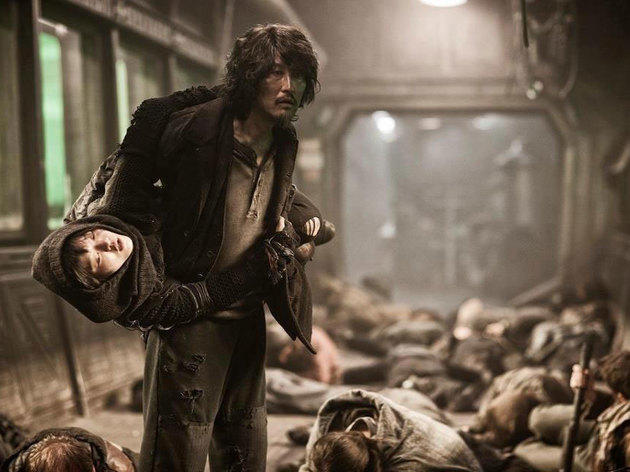 Eight years have passed since Korean director Bong Joon-ho stumbled upon the French comic serial 'La Tranceperceneige', and spotted the cinematic potential in its tale of the sole human survivors of an apocalyptic ice age living aboard a high-speed train in perpetual motion. In the time it's taken him to bring the project to fruition, he's polished off two features (including 2006's 'The Host') and a short that have cemented his reputation as one of his country's premier auteurs.
The film's ambitious scale – the special effects team conjures up some of the most gorgeous hyperborean landscapes ever to hit the screen – may go some way to explaining the prolonged gestation period; but in other respects the film feels a tad rushed and unfocused (indeed, the radical cuts made to the US release suggest creative conflicts of interest behind the scenes). The trenchant social critique of the original is diluted by the action scenes, while certain characters – including that played by Bong regular Song Kang-ho – are left underdeveloped. Yet with every dreamlike visual set-piece, the beautiful absurdity of this Noah's Ark scenario is reinforced to haunting effect.