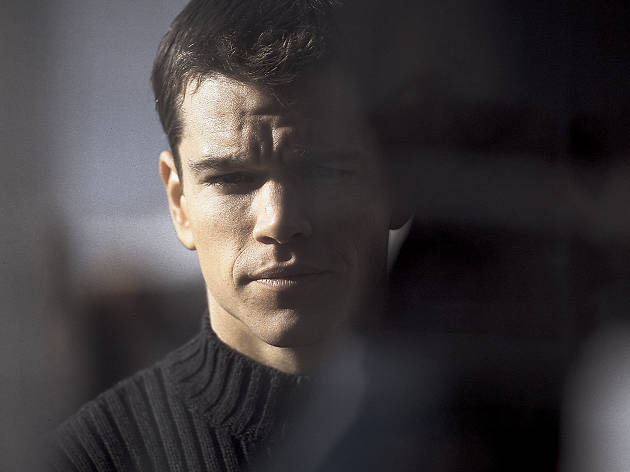 Pulled from the Med like a blond tuna, our unidentified amnesiac does have a few clues to go on: scars, bullet holes, a Swiss bank account number embedded in his blubber. When push comes to shove, he knows how to look after himself too, his instincts remembering what his brain has blanked out. Jason Bourne is a covert government agent skilled in martial arts, a deadly assassin, and - by now - a potential embarrassment to his CIA paymasters. Can Bourne recover himself before he's disappeared for good? The quirky indie touches of director Doug Liman's Swingers and Go are replaced here by a ruthless pragmaticism and self-effacement. This movie could have been signed by John (Ronin) Frankenheimer or Fred (Day of the Jackal) Zinnemann. These may be well-trodden roads, but at least the film doesn't dawdle. Efficient set pieces come neatly spaced every ten to 15 minutes - just often enough to keep you credulous - and the trans-European settings lend a classy backdrop. The real story here is Potente from Run Lola Run. As an innocent bystander dragged into Bourne's adventure, Potente is the only human being in evidence, someone it might actually be worth getting to know. (From the novel by Robert Ludlum.) TCh.
Cast and crew
Director:
Doug Liman
Screenwriter:
Tony Gilroy, William Blake Herron
Cast:
Matt Damon
Franka Potente
Chris Cooper
Clive Owen
Brian Cox
Adewale Akinnuoye-Agbaje
Gabriel Mann
Julia Stiles

Average User Rating
3.8 / 5
Rating Breakdown
5 star:

0

4 star:

1

3 star:

0

2 star:

0

1 star:

0
A surprisingly good thriller. It isn't exactly original, but it is more well-made than most other works in the genre.