The Man Whose Mind Exploded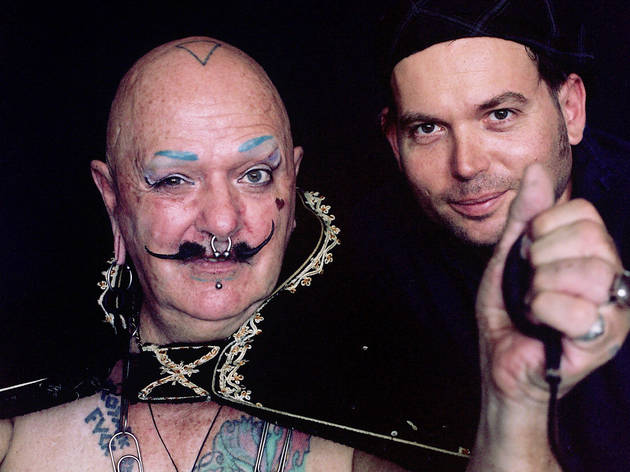 British director (and one-time MTV presenter) Toby Amies spent several years filming eccentric Brighton resident Drako Zarhazar for this modest, intimate documentary portrait that oozes love and warmth. Pierced, half-naked, moustached, overweight and unfailingly cheeky, 76-year-old Drako is hard to forget. Yet forget he does all the time: he lives with severe retrograde amnesia after suffering brain damage years ago.
Amies leads us into Drako's tiny, cluttered flat where we find him struggling without help but always upbeat, living by a mantra tattooed on his body: 'Trust, absolute, unconditional'. Scrawled notes hang from the ceiling as if his brain has been turned inside out, and images of gay porn and Salvador Dalí (Drako has been an artist's muse in the past) paper the walls. The pair have a curious relationship: Drako can barely remember the filmmaker each time he knocks, yet they chat happily about his decorated penis or the ethics of the film. At one point Drako works himself into a frenzy by tweaking his nipples mischievously for camera. The lack of context about Drako's life (and Amies's friendship with him) is a hole. But perhaps Amies's memorable film is purer for it.
Release details
Rated:
15
Release date:
Tuesday July 1 2014
Duration:
77 mins
Cast and crew