What sci-fi planet should you live on?
Welcome, earthling! You have been selected for transfer to a new homeworld. Please proceed...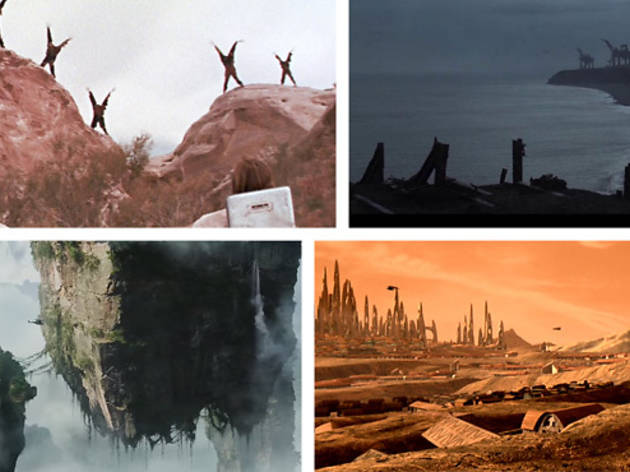 WHICH WORD IS MOST PLEASING TO YOUR PRIMITIVE HUMAN BRAIN?
SCOFFLAW
CRAPULOUS
SCHERZO
ONOMASTICON
OBLIQUITY
SMIRCH
ZEDONK
SPUMESCENT
AXIOMATIC
WHICH OF YOUR PATHETIC EARTH 'ANIMALS' WOULD YOU LIKEN YOURSELF TO?
DESERT RAT
WASP
BLUE WHALE
OWL
WOLF
MEERKAT
CROCODILE
GORILLA
HUMAN
WHICH OF THESE IS YOUR PUNY HUMAN FRAME MOST CAPABLE OF TOLERATING?
HEAT
COLD
BUGS
RADIATION
ALCOHOL
SHAME
COMMUNICABLE DISEASE
BLUNT INJURY
SPOTTY WI-FI
WHAT DO YOU FEAR MOST, EARTHLING?
CONFORMITY
SOBRIETY
URBANITY
SENILITY
CELIBACY
MEDIOCRITY
PREDICTABILITY
HUMANITY
UNFAMILIARITY
WHICH THEOREM OF DYNAMICAL SYSTEMS ARE YOU MOST FAMILIAR WITH? (THIS WILL BE IMPORTANT DURING LIGHT SPEED TRAVEL.)
AUTONOMOUS CONVERGENCE THEOREM
BENDIXSON-DULAM THEOREM
CHETAEV INSTABILITY THEOREM
MAXIMAL ERGODIC THEOREM
POINCARÉ RECURRENCE THEOREM
KRYLOV-BOGOLYUBOV THEOREM
LAX-WENDROFF THEOREM
NO-WANDERING-DOMAIN THEOREM
THEOREM SCHMOREM
COMPLETE THE FOLLOWING MISUNDERSTANDING-DUE-TO-YOUR-ILLOGICAL-HUMAN-LANGUAGE, OR 'JOKE':
"MY DOG HAS NO NOSE!"
"HOW DOES HE SMELL?"
"TERRIBLE!"
"NONE OF YOUR DAMN BUSINESS."
"LET ME ASK HIM."
"HE CANNOT PERCEIVE SMELLS."
"DELICIOUS."
"WITH HIS SMELLOSYSTEM 3000."
"LIKE YOUR MOTHER."
"WOOF! BARK! GRRR!"
"WHY THE LONG FACE?"
ASIDE FROM SUBSPACE DRIVE ENGINEERING, WHAT IS YOUR SECRET SKILL?
DARTS
MURDER
POI
CHESS
INTERCOURSE
BAKING
CAN PLAY 'BASKET CASE' BY GREEN DAY
JUST REALLY HAIRY
TWEETING
WHICH SUBATOMIC PARTICLE ARE YOU?
UP QUARK
STRANGE QUARK
TOP QUARK
ELECTRON
MUON
TAU
DOWN QUARK
CHARM QUARK
BOTTOM QUARK
HOW WOULD YOU IMPROVE YOUR LOUSY HOME PLANET?
AN EXTRA SUN
ETERNAL NIGHT
COOLER ANIMALS
IQ DRUGS FOR ALL
ONE WORLD GOVERNMENT
MEGA CONSCIOUSNESS
HOVERCARS
FEWER PEOPLE
JUST KEEP IT AS IT IS
Tatooine!
Whether you're a career criminal (no offence) or a loveable rogue with a a heart of gold, this desert planet is perfect for evading Imperial authorities. Adventure is never far away, and everybody still gets excited about racing. Just keep your wits about you, human.
Fiorina "Fury" 161!
You seem like the hardy type, and the setting for Alien 3 is for the bravest pioneers only. The atmosphere's hellish and it's crawling with beasties. There's a human outpost... but its not in such good shape. Have a great stay!
Pandora!
The Avatar homeworld is perfect for total hippies like you. Everyone lives in harmony with nature and hooks up their dreadlocks to horses and stuff. It doesn't look like they've invented the acoustic guitar yet but it's only a matter of time. Peace out.
Vulcan!
Our analysis shows you value intellectual and spiritual pursuits over adventure and excitement, so Star Trek's Vulcan is the planet for you. Everyone goes about in long robes with very serious expressions, and there seems to a be a fair bit of chanting. What's not to like, you massive pseud?
Mongo!
The world of Flash Gordon suits adventurous types like you. Costumes are skimpy, heroes are dumb and muscly, villains are predatory, and its full of noisy fat guys in bondage gear. One for the leather-clad, party-all-night, wake up with a stranger of indeterminate gender/species set.
Solaris!
You're headed to Solaris, the most sophisticated of planets. This ocean world has a consciousness which it uses to mess with any humans in the vicinity. Perfect for weirdos like you who require constant emotional games, psychodrama and chin stroking.
Mars!
...the Total Recall version, anyway. So you're basically a mutant who doesn't fit in at home? Head to Mars to hook up with your own people. Life isn't exactly easy, but there's plenty of booze and three-breasted prostitutes. One for the punks and outsiders.
Planet of the Apes!
Your subconscious need for order means you'll enjoy being placed into a clearly defined social role in a world chimps are sociable, orangutans are smart and gorillas are warlike. Let's face it, you despise filthy humans, yet prefer to live in a kind of medieval squalor.
Earth!
Fascinating: our studies indicate you're best off right here. Just remember, it won't be long before a robot uprising / ape takeover / nuclear holocaust / alien invasion / futuro-fascist state reduces everything to rubble. And then the fun really begins! (Buy canned goods.)
Take a closer look at the world of sci-fi...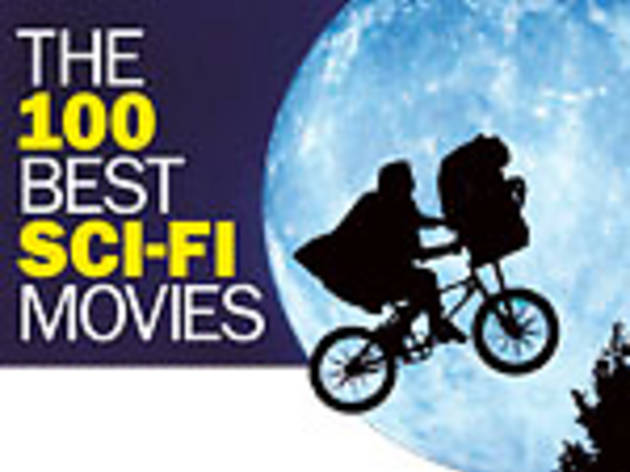 This is a golden age of science fiction cinema. But how did we get here? How did this hugely popular but critically frowned-upon genre go from cardboard spaceships on strings at the local drive-in to the world-conquering pinnacle of blockbuster success? To find out, we created 'The 100 best sci-fi movies', a definitive look at the genre from the silent spectacle of 1927's 'Metropolis' to the emotional intimacy of 2013's 'Her'.
See the 100 best sci-fi movies
Snap up exclusive discounts in London
Time Out's handpicked deals — hurry, they won't be around for long...