London's best Sunday lunches
If you're looking for a traditional pub roast or a cracking restaurant serving Sunday lunch in style, you've come to the right place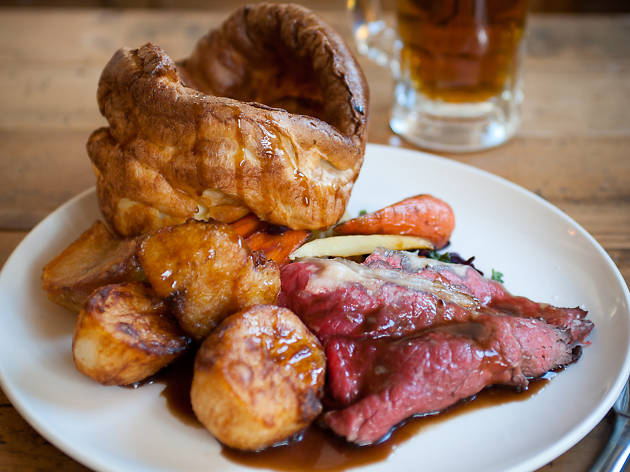 Let Time Out experts guide you through the best Sunday lunches in London – from traditional roasts in London's best pubs to meat, two veg and a whole lot more in London's best restaurants. Think we've missed a great place to have Sunday lunch? Let us know in the comment box below.
Reviews by Laura Richards, Nicola Arencibia, Tania Ballantine, Megan Carnegie, Phoebe Trimingham, Hayley Joyes, Ashleigh Arnott, Cath Clarke, Dave Calhoun, Alex Plim and Alexi Duggins.
Make the most of your Sunday
Brunch in London is bigger than ever. You can bearly set foot out your front door at the weekend without stumbling across a steaming pan of shakshuka or finding the waft of waffles in the air. So let us guide you to the best spots in town for a kick-ass weekend brunch in London, from boozy bottomless brunches to traditional Full English fry-ups and even New York-style feasts, you can start off your weekend in style.
Read more
Sponsored listing
Tang London
Tucked in between the Central YMCA and 24-hour diner VQ, Tang is a blink-and-you'll-miss-it Singaporean noodle joint specialising in dairy-free broth. You can choose between rice, glass or wheat noodles: a nice touch. Chinese newspapers plaster the walls and chef Chen Ng serves straight to communal wooden tables once diners have ordered at the counter.  The rich, spicy broth in a bowl of 'prawn tang' came with a generous dollop of caramelised onions and fat king prawns, though another bowl of gingery 'chicken tang' sadly lacked depth. Portions are huge but expensive (around £11 a pop), so it's best to forgo the pimp-my-soup protein extras (pulled pork ribs, six-minute-egg). If you're really starving, there are generous starters such as crisp battered black bean tofu, which comes piping hot with a tangy, homemade white miso dip; it's a moreish combo. On my Wednesday lunchtime visit, the place was deserted, but staff were sweet-natured and more accommodating than that YMCA next door.