London's best Sunday lunches
If you're looking for a traditional pub roast or a cracking restaurant serving Sunday lunch in style, you've come to the right place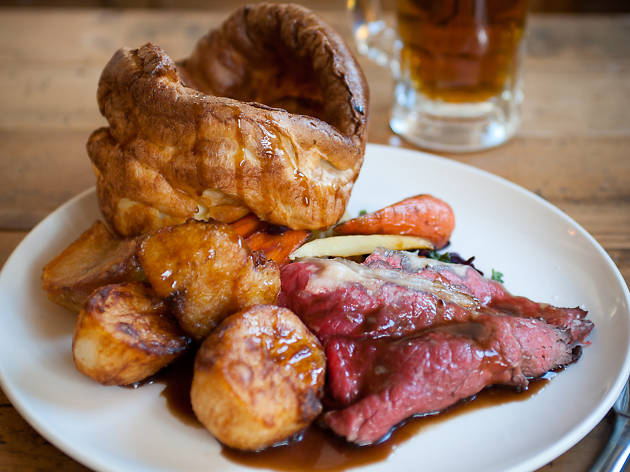 Let Time Out experts guide you through the best Sunday lunches in London – from traditional roasts in London's best pubs to meat, two veg and a whole lot more in London's best restaurants. Think we've missed a great place to have Sunday lunch? Let us know in the comment box below.
Reviews by Laura Richards, Nicola Arencibia, Tania Ballantine, Megan Carnegie, Phoebe Trimingham, Hayley Joyes, Ashleigh Arnott, Cath Clarke, Dave Calhoun, Alex Plim and Alexi Duggins.
Make the most of your Sunday
Brunch in London is bigger than ever. You can bearly set foot out your front door at the weekend without stumbling across a steaming pan of shakshuka or finding the waft of waffles in the air. So let us guide you to the best spots in town for a kick-ass weekend brunch in London, from boozy bottomless brunches to traditional Full English fry-ups and even New York-style feasts, you can start off your weekend in style.
Read more
Sponsored listing
Benihana Chelsea
The popularity of this chain - there are two branches in London but more than a hundred around the world - lay in its 'food as theatre' concept. It's teppanyaki dining, which means diners sit around a hot plate (a teppan) where a chef - all flips and tricks with some very sharp knives - creates Japanese stir-fries and staples. Sushi, understandably, comes separately. Dishes range from edamame, prawn tempura and chicken yakitori appetisers to hibachi teriyaki sirloin steak, miso black cod and the signature 'seafood palace' - lobster, scallops, black cod and salmon. Each of the teppanyaki dishes comes with salad, hibachi vegetables, Japanese onion soup, a prawn appetiser and steamed rice.  Set lunches, sushi combos and bento boxes prove popular, too.  
Venue says: "Indulge at lunch with our fantastically priced menu featuring tender beef steak curry from £5.50 and new and exclusive teppan raman at £7.50"