London's best Sunday lunches
If you're looking for a traditional pub roast or a cracking restaurant serving Sunday lunch in style, you've come to the right place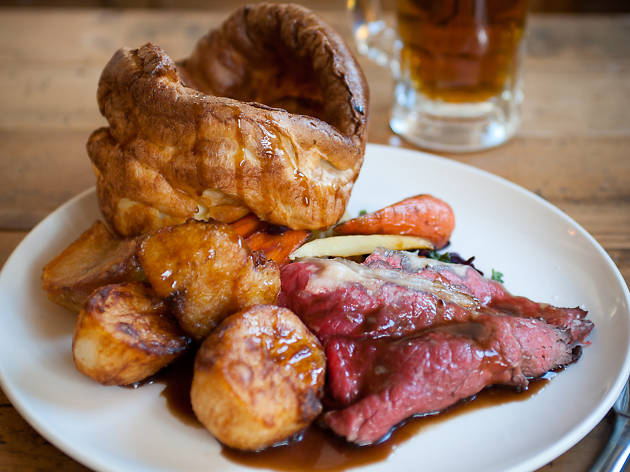 Let Time Out experts guide you through the best Sunday lunches in London – from traditional roasts in London's best pubs to meat, two veg and a whole lot more in London's best restaurants. Think we've missed a great place to have Sunday lunch? Let us know in the comment box below.
Reviews by Laura Richards, Nicola Arencibia, Tania Ballantine, Megan Carnegie, Phoebe Trimingham, Hayley Joyes, Ashleigh Arnott, Cath Clarke, Dave Calhoun, Alex Plim and Alexi Duggins.
Make the most of your Sunday
Brunch in London is bigger than ever. You can bearly set foot out your front door at the weekend without stumbling across a steaming pan of shakshuka or finding the waft of waffles in the air. So let us guide you to the best spots in town for a kick-ass weekend brunch in London, from boozy bottomless brunches to traditional Full English fry-ups and even New York-style feasts, you can start off your weekend in style.
Read more
Sponsored listing
Painted Heron
Popular with well-heeled local residents, this classy destination is smartly furnished in a restrained grey-brown palette. The menu is much more flamboyant, although dishes are seasoned with classic spice blends. Deep-fried soft-shell crab, coated in a ground rice and sesame-seed batter, was outstanding for its crisp crust that yielded to reveal the sweet flesh below. We were also taken by a heap of juicy shrimps tossed in raunchy red chilli and tamarind masala – with a garlicky flatbread obligingly soaking up the juices. Mains were not in the same league. Tangy goan fish curry, although studded with sizeable scallops and juicy prawns, was let down by a heavy onion-ginger sauce that overwhelmed the seafood. Sri Lankan chicken curry – spiked with ginger, dried chillies and fried onion masala – made a much better impression with its toasted coriander spicing and tender strips of softened gourd. The Painted Heron's left-field signature dish of strawberry curry has become an annual summer spectacle: strawberry juice, reduced, seasoned with toasted cumin and lime juice and studded with squishy berries; it was as delectable as it was wacky. Service seriously needs to spruce itself up if it's to match the fabulous cooking.