London's best Sunday lunches
If you're looking for a traditional pub roast or a cracking restaurant serving Sunday lunch in style, you've come to the right place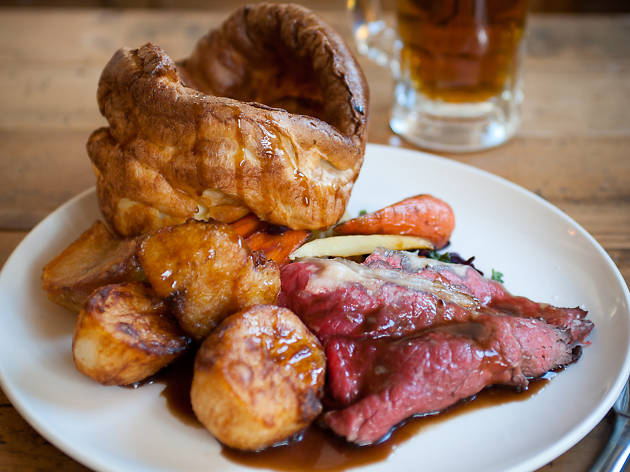 Let Time Out experts guide you through the best Sunday lunches in London – from traditional roasts in London's best pubs to meat, two veg and a whole lot more in London's best restaurants. Think we've missed a great place to have Sunday lunch? Let us know in the comment box below.
Reviews by Laura Richards, Nicola Arencibia, Tania Ballantine, Megan Carnegie, Phoebe Trimingham, Hayley Joyes, Ashleigh Arnott, Cath Clarke, Dave Calhoun, Alex Plim and Alexi Duggins.
Make the most of your Sunday
Brunch in London is bigger than ever. You can bearly set foot out your front door at the weekend without stumbling across a steaming pan of shakshuka or finding the waft of waffles in the air. So let us guide you to the best spots in town for a kick-ass weekend brunch in London, from boozy bottomless brunches to traditional Full English fry-ups and even New York-style feasts, you can start off your weekend in style.
Read more
Sponsored listing
500 Restaurant
The arrival of 500 (Cinquecento) in 2008 marked a miracle for what even the most charitable would describe as the scrappier end of the Holloway Road. The stylish bare-table decor combined with a chef from the Jamie Oliver stable ensured a waiting list of weeks. Our most recent visit yielded hits and a couple of near misses. The Tagliere 500 starter (to share) was a stunning cornucopia of textures and tastes – including crabmeat, delicately crunchy, deep-fried ravioli with mint, and melt-in-the-mouth mozzarella – while a main course of fresh ravioli with ricotta and nettles sang all the right notes. Scallops on broccoli purée were plump and tasty, but the purée itself wasn't concentrated enough to satisfy. And the restaurant's much-praised baked rabbit in marsala wine sauce was tender and moist – and slightly too salty. There remains much to justify the excitement that endures around this culinary oasis in N19. Next to the traditional tiramisu and gelati, poached rhubarb with a scoop of apple sorbet made a fine end to the meal (even if the sorbet was a little more frozen than anticipated). Service was brisk and friendly throughout.  
Venue says: "Come and try our 'tagliere 500', a large board with a little of all of our cold starters from the main menu. Big enough for two people!"