London's best Sunday lunches
If you're looking for a traditional pub roast or a cracking restaurant serving Sunday lunch in style, you've come to the right place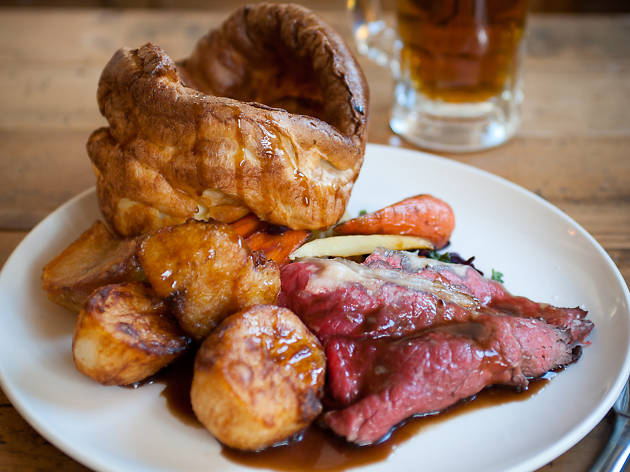 Let Time Out experts guide you through the best Sunday lunches in London – from traditional roasts in London's best pubs to meat, two veg and a whole lot more in London's best restaurants. Think we've missed a great place to have Sunday lunch? Let us know in the comment box below.
Reviews by Laura Richards, Nicola Arencibia, Tania Ballantine, Megan Carnegie, Phoebe Trimingham, Hayley Joyes, Ashleigh Arnott, Cath Clarke, Dave Calhoun, Alex Plim and Alexi Duggins.
Make the most of your Sunday
Brunch in London is bigger than ever. You can bearly set foot out your front door at the weekend without stumbling across a steaming pan of shakshuka or finding the waft of waffles in the air. So let us guide you to the best spots in town for a kick-ass weekend brunch in London, from boozy bottomless brunches to traditional Full English fry-ups and even New York-style feasts, you can start off your weekend in style.
Read more
Sponsored listing
Hanoi Café
In its owners' own words, Hanoi Café offers 'homemade Vietnamese cuisine in a relaxed atmosphere', which is a pretty accurate description of this charming 'mom and pop' restaurant. There's no fussiness about the easy-wipe tabletops and the black and white photographs of Vietnam on the walls, nor do the dishes come intricately plated. We had plenty of fun with the rustic 'roll your own summer roll' platter, which arrived with personal bamboo mats, circles of rice paper wrappers that had to be soaked in an accompanying bowl of water, and mounds of shredded vegetables, herbs, and vermicelli noodles. Our choice of lime chicken filling, however, was more paltry than poultry – mostly batter rather than anything resembling meat. The menu features pho (noodle soups) and bun (rice noodles), served in massive bowls. Hanoi bun topped with sautéed beef, chicken and king prawns was a satisfying meal in itself, especially when accompanied by a strong Vietnamese iced coffee. Hanoi Café might not be the fanciest joint in town, but the food is honest and comforting.