London's best cafés and coffee shops
On the hunt for a kick-ass cup o' Joe? Have a read through Time Out's guide to the coolest London coffee shops and cafés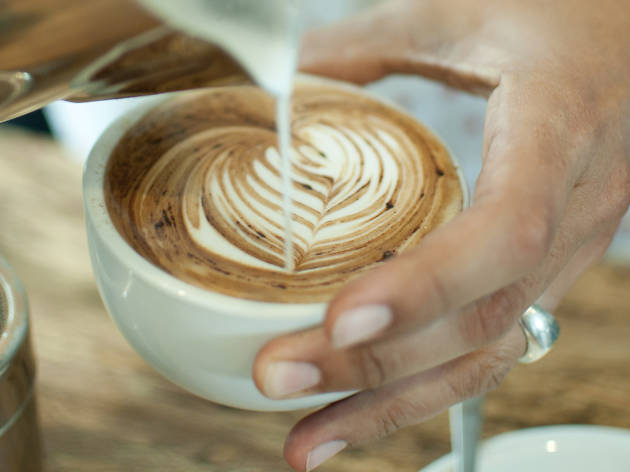 There's more to London's cafés than just great brews. The capital is brimming with top notch coffee culture, and we've rounded up the best places to check out this creative caffeinated community – it's the best cafés and coffee shops in London. Do you agree with our choices? Let us know your suggestions in the comments below or tweet us.
RECOMMENDED: Pick up discount tickets to The London Coffee Festival
Best coffee shops in central London
Best coffee shops in north London
Best coffee shops in east London
Best coffee shops in south London
Best coffee shops in west London
Now find a top-notch restaurant
In this list – surely the ultimate guide to the best restaurants in London – you'll find it all: zeitgeist-defining celebrity haunts, the best new restaurants in London, Michelin star restaurants with starched linen napkins and restaurants serving cheap eats where you'll have to eat with your fingers. What they all have in common is that they serve some of the best dishes in London at fair prices, with service befitting the setting. In short, if you're looking for a great meal, you've come to the right place.
Read more
Sponsored listing
Molé Taco Bar
On the backstreets of Marylebone you tend to find chain restaurants, age-old institutions and little else. So this modern indie taco station on a side road round that way is as welcome as a lake in the Mexican desert. And holy molé, the staff are nice, sharing recommendations from the menu of Mexican standards. Unsurprisingly, this mostly comprised tacos. They're good, though – if not, at £8 for two, the cheapest – with soft shells made from scratch on site, heartily loaded with toppings. The most successful of the variations we tried was the cochinita pibil, with tender pulled pork and pink pickled onions. Baja fish tacos featured nicely battered pollock and an enjoyably sharp slaw that cut through it all. The soft- shell crab option was a little ill-conceived, with prickly battered legs jutting rudely out from the tortilla wrapping. Nevertheless, all were neatly presented, with zigzags of salsa and coriander leaves prettily scattered. The interior is a bit wild, with modern graffiti murals – but grab a seat on the curb in the summer and pretend you're in Mexico City.