Children's theatre in London
Keep the kids quiet with a bit of culture at one of London's family-friendly shows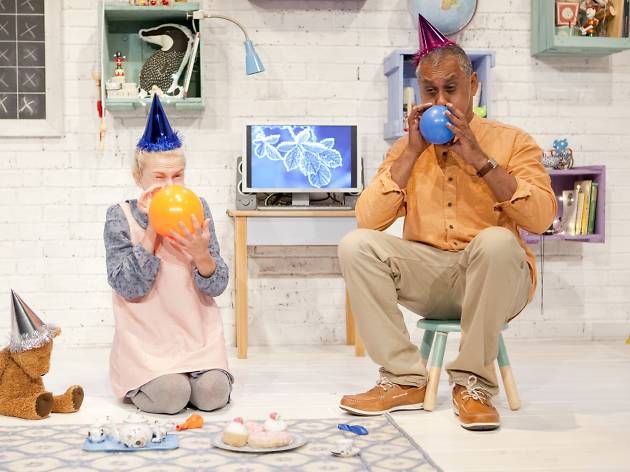 Theatre for young children (0-4)
David McKee's much-loved picture book is the story of a boy who's found a monster in the garden, but his parents are too busy to listen to him. The Unicorn's stage version of 'Not Now, Bernard' is directed by Sarah Argent ('Baby Show', 'Seesaw'). Ages three-plus. 
Read more
Stage adaptations of the works of prodigiously popular picture book author Julia Donaldson – she of 'The Gruffalo' – are common…
Read more
See more of the best London shows for little ones
Theatre for all the family
'Matilda' must be making its creators, playwright Dennis Kelly and comedian-songsmith Tim Minchin, a very pair of proud parents. Like the curly-haired little girl in the famous nursery rhyme, when it is good, it is very, very good. And it's even better when it's horrid.
Buy tickets
Read more
Masterminded by touring circus company Zippos, 'Cirque Berserk' is a thrilling show that's custom-designed for indoor theatre spaces. This February, it'll call in at Peacock Theatre and Theatre Royal Stratford East with a high-octane line-up of acts, including acrobats, jugglers, aerialists, and motorcycle stunts. Ages five-plus.
Read more
Nothing prepares you for the sheer impact of 'The Lion King's opening sequence. With the surge of 'Circle Of Life' reverberating through your chest, Julie Taymor's animal creations march on, species by species. For a global blockbuster, 'The Lion King's absolute theatricality is astonishing. It's perfect for a musical, allowing both distinct flavours and an eclectic carnival spirit.
Buy tickets
Read more
This anarchic crew of acrobats are co-headlining Roundhouse's CircusFest with a new family friendly show. 'Relentless Unstoppable Human Machine' is set in a world of mechanical chaos, complete with steampunk-style contraptions that performers navigate to breathtaking effect. 
Read more
See more recommended family shows