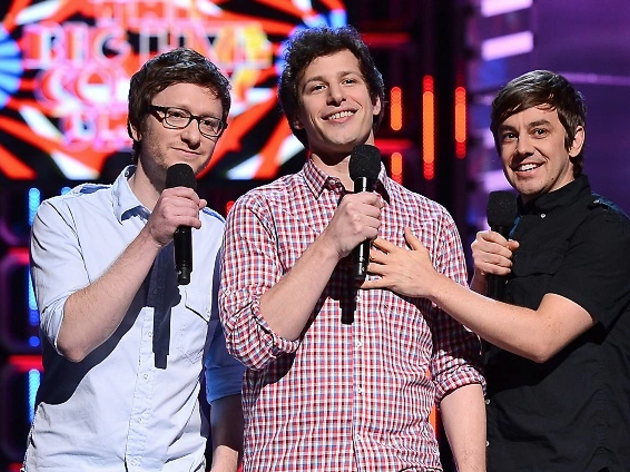 14 funniest songs of all time
There are funny songs, and then are these: the funniest songs of all time.
Too often, pop songs are filled with your grandma's version of LOL – lots of love. But some genuinely funny songs do actually make you LOL, ROFL, LMAO and every other laughing acronym the interwebs offers. We've rounded up the ditties that will make you titter into one gag-worthy list.
11. 'I'm a Gummy Bear (The Gummy Bear Song)' – Gummibär
You must have been hibernating if you haven't heard this one – this gelatinous castrato bear has racked up over 1.7 billion (!) views online. According to its creators, Gummibär is still watched more than one million times a day, every single day. Let that sink in, while the boppy backing sinks into your skull for days.
12. '29/31' – Garfunkel and Oats
This one ain't about scoring a really ace mark, but is about going from your twenties into (shudder) your thirties. It's a killer duet to capture this inevitable rite-of-passage: 50% optimism, 50% screaming frustration and 100% ukulele-flecked catchiness.
13. 'Semicolon' – The Lonely Island
We had to include a second Lonely Island song, 'cause every ditty is so darn witty. 'Semicolon' sees the boys and Solange try to prove their grammar chops through the use of semicolons, but actually reel off perfect examples of how to use a colon. D'oh!
14. 'Trololo Sing Along!' – Eduard Khil
Crooned by a Russian baritone singer from the '70s, this song originally featured lyrics about a cowboy riding a horse, but these were later abandoned in favour of nonsensical la-las, dah-dahs, and lolololols. It led to a lot of internet lololols too, prompting this rather excellent viral sing-along version.