Angel Olsen – 'Burn Your Fire for No Witness' album review
Whether smouldering or blazing, the singer-songwriter's second album is consistently great
By Bella Todd Thu Feb 13 2014
Time Out Ratings :
<strong>Rating: </strong>4/5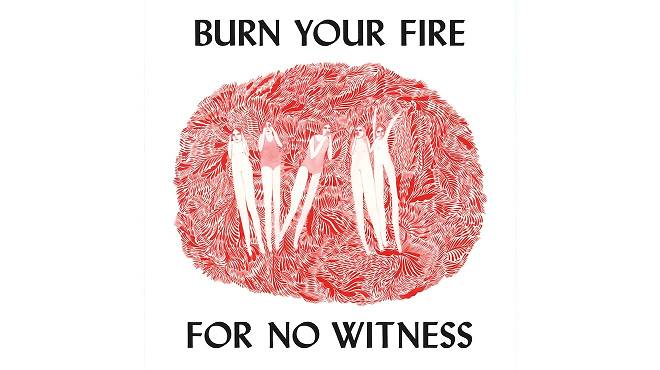 As all marketing people know, angels sound like Susan Boyle or the young Charlotte Church. If only they all had the voice of Angel Olsen instead. This 27-year-old from Chicago has a voice that's all kinds of beautiful: sometimes bruised and sweet, sometimes fierce and blazing, with an unblinking calm or a wracked country tremor. It is, as alt country legend Bonnie 'Prince' Billy observed when Olsen featured on his 2011 album 'Wolfroy Goes to Town', a voice that stirs 'a mixture of apprehension and satisfaction at the same time'.

Olsen's sparse 2012 debut 'Half Way Home' was served up solo on acoustic guitar. On 'Burn Your Fire for No Witness' she's joined by drummer Josh Jaeger and bassist Stewart Bronaugh, and her sound blossoms into raw and bright, Breeders-esque grunge pop ('Forgiven/Forgotten') and warmly echoing torch songs ('Dance Slow Decades').

But these 11 tracks still feel like soliloquies. Born out of a year of 'heartbreak, travel and transformation', they are straight-to-the-knife-point meditations on love, pain and existence caught in the raw spotlight of aloneness. (It makes sense that Jaeger, who Olsen met while waiting tables in Chicago, moonlights as a playwright.)

'I heard my mother thinking me right back into my birth,' goes the Leonard Cohen-esque, murkily finger-picked 'White Fire' – possibly an allusion to Olsen's adoption at the age of three. The scruffy, climactic churn of 'Stars' finds her wishing for 'the voice of everything' in order to 'scream the animals, scream the earth… scream it all back into nothingness' like some seriously disturbed cross between Aslan and Edvard Munch.

But if the tortured artist cap fits, Olsen wears it at an angle. One of the catchiest tracks on the album, the buzzing, tremolo-ignited country blues number 'Hi-Five', has a wry lightness ('Are you lonely too? Hi-five! So am I!'), while parting track 'Windows', a sort of deconstructed power ballad transfixed by a high and ethereal vocal, is the most impassioned plea in rock for a nice bit of fresh air since Van Morrison's 'TB Sheets'.

Fans of Bill Callahan and St Vincent, attracted by the involvement of producer John Congleton, won't be disappointed with 'Burn Your Fire for No Witness. Neither will anyone keen on the dark indie-folk of Nina Nastasia or Marissa Nadler, who has been working with Olsen on a series of covers. This is the sound of all manner of things – hearts, a career and occasionally (if you rub her up the wrong way) the world – catching fire.
Listen to Angel Olsen on Spotify
---
Watch the video for 'Hi-Five'