The 24 best weed songs ever
Here's our pick of the best tracks to blaze to – we were going to choose 25, but we got sleepy…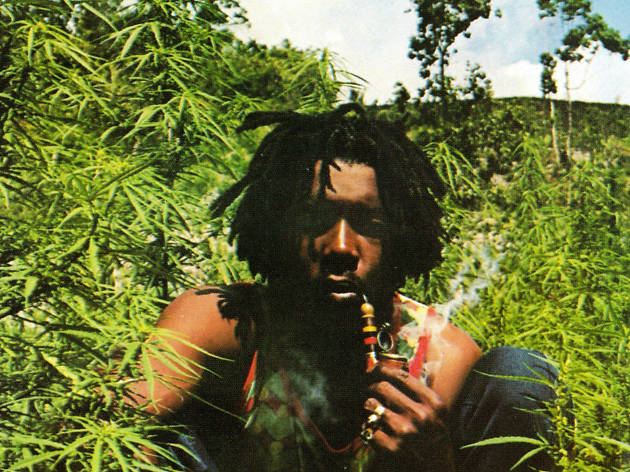 Weed, pot, herb, bud, dope, skunk, hash, ganja, marijuana, indo, cheeba, chronic, dank, spliff… it's been celebrated for hundreds of years, under hundreds of names. No wonder hundreds of musicians have written songs in its illicit honour too.
From reefer-puffing jazz pianists through red-eyed rockers and ripped rappers, right up to the bong-toking skate-punks of the 2010s, weed's been the catalsyt for all sorts of great music. We're not advocating drug use, obviously, but if you are getting blazed on 4/20 (a day traditionally associated with getting mellow) here's your ideal soundtrack.
Did we miss out your favourite? Let us know in the comments box below or tweet us at @TimeOutMusic.
24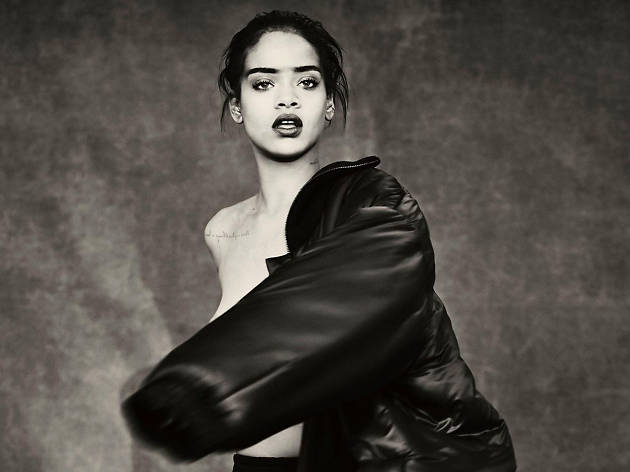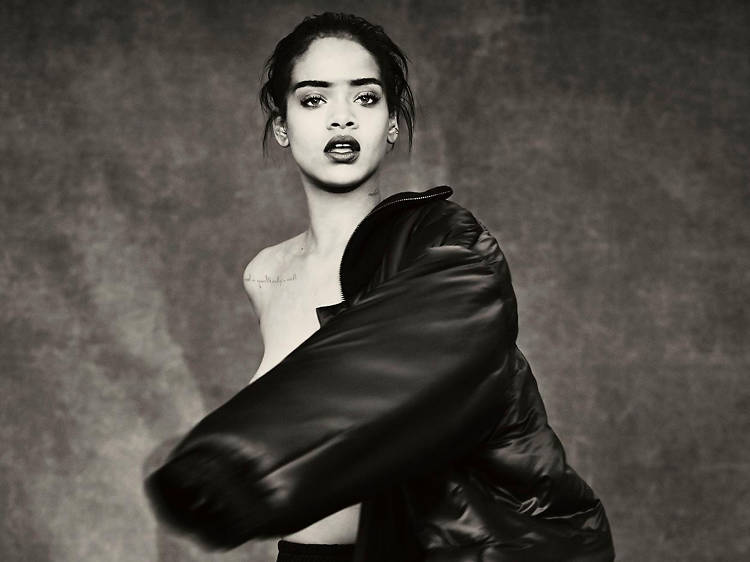 You know that meme with a picture of Rihanna gazing longingly at a joint? It often comes with the heading 'find someone who stares at you the same way Rihanna stares at weed'. Well, this is the musical version. A beautiful strung out funk love letter at just over one minute. This isn't pretense, it's love. Amy Smith
23
While Vybz was still a free man, and not making music from prison, he penned this tender ode to spliff. It naturally begins with a coughing fit, soft, lilting acoustic guitar and high level of chirpsing lyrics: 'Yuh look good inna di rizzla when yuh fold up'. Amy Smith
22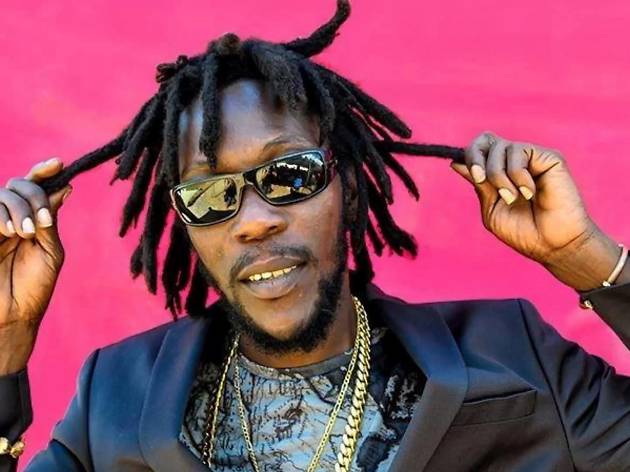 'Ganja Farmer' – Marlon Asher
The controversial first hit from Trinidadian reggae singer manages to be the most laidback riposte to police burning marijuana fields using helicopters 'spitting fire'. Over a warm, skipping rhythm, Asher (never actually a farmer) questions why the police took action only once the plants were tall and healthy and not 'when me wa totin water or when me did applying fertilizer'. Amy Smith
21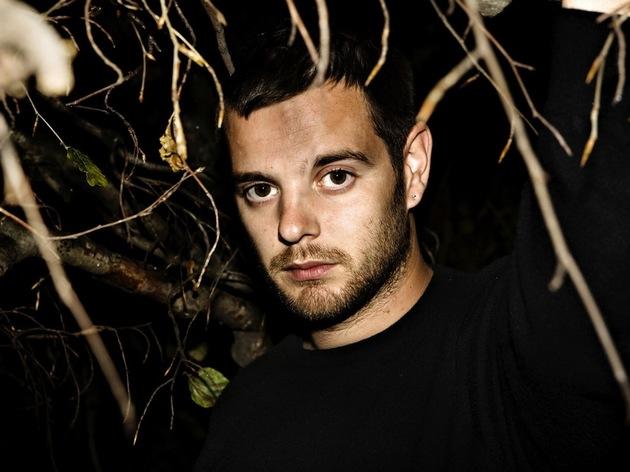 'The Irony of It All' – The Streets
Mike Skinner deftly exposes the irony of criminalising cannabis by presenting two instantly recognizable characters: there's Terry, a man who dashes pints while getting bolshy in the pub and then there's peaceful Tim, a student who likes to lose hours toking and watching old kung fu movies sequestered on the sofa. The Streets makes any question of changing legislation look so easy. Amy Smith
20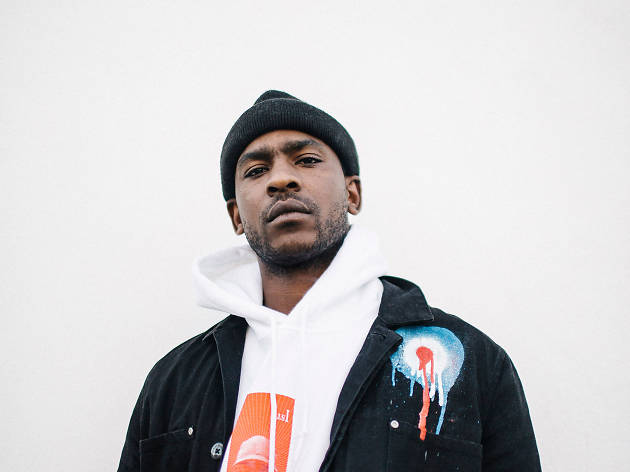 Vicky Grout
A standout track from 2012's album 'Blacklisted', Skepta dives deep into cannabis psychosis over a sparse and spun-out trip hop beat. His vocals are slow and deliberate as if emerging through the fug of smoke to introduce the 'twenty-two thousand voices in my millennium dome'. Amy Smith
19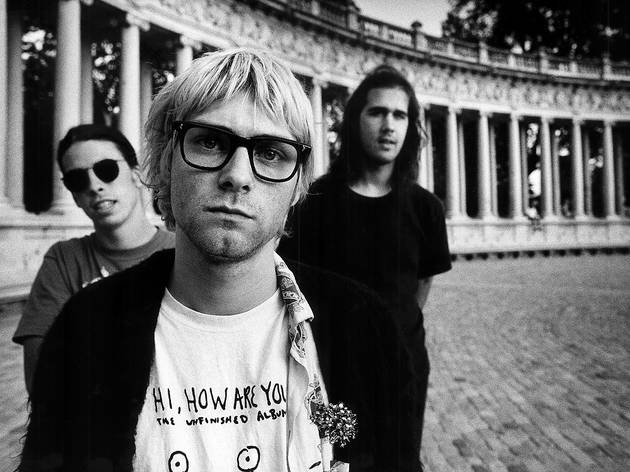 In what would surely have represented the biggest 'fuck you' to the music industry in history, this was originally mooted as the lead single from the follow-up to Nirvana's epoch-defining, mega-selling 'Nevermind'. It didn't even make it onto the album in the end, instead surfacing as a B-side. Perhaps that was inevitable in the light of a verse exploring vaginal lubrication and anilingus and a chorus proclaiming, 'Marijuana, I prefer her to any other'. If only that had been true, Kurt... Phil Harrison
18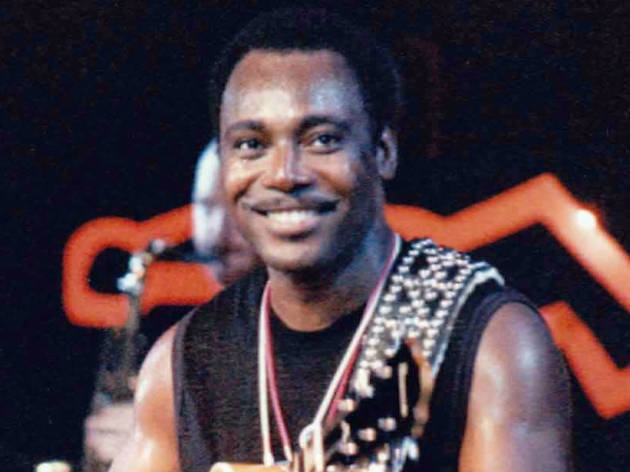 'Smokin Cheeba Cheeba' – Harlem Underground Band
Before George Benson became a clean-cut jazz musician he was (one presumes) blazing it up to high heaven as the guitarist with '70s/'80s funk outfit Harlem Underground Band. Rolling along in sedated but funky style for seven and a half minutes, it's no wonder that this hazy, grooving track's gloriously lazy beats and riffs have been extensively mined by the hip hop community over the years. Tristan Parker
17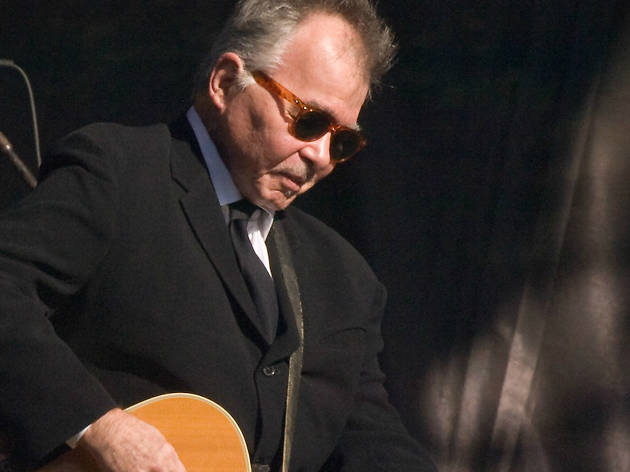 'Illegal Smile' – John Prine
Weed and country music don't tend to mix – Merle Haggard's shitkicker anthem 'Okie From Muskogee' even opens with the words 'we don't smoke marijuana' – but a few brave souls have bucked the trend. Most notably John Prine, whose very first album signalled his unwillingness to adhere to C&W norms by kicking off with this typically literate and goofy ode to the sweet leaf. Just like pretty much every other track on the LP, it's since become a standard. Tom Huddleston
16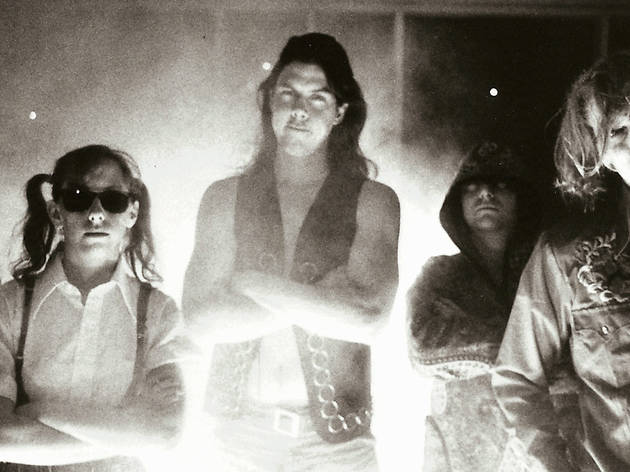 'Bong Song' – Butthole Surfers
The bubbling bong. The hacking cough. The comatose calm, periodically interrupted by bursts of manic but directionless energy. For Texan psychedelic adventurers Butthole Surfers, a lengthy bong session probably counted as little more than a hearty breakfast. But as far as weed songs go, all the food groups are certainly represented here. Phil Harrison
15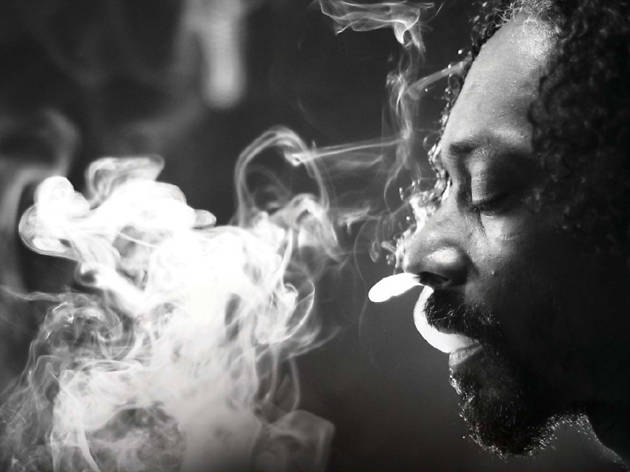 'Gin and Juice' – Snoop Dogg
'Rollin' down the street, smokin' Indo, sippin' on gin and juice…' There's more than one intoxicant at work here – this record also made it onto our best boozing songs countdown – but Snoop's always been, if anything, more of a smoker than a drinker. And that noise at the beginning: is that a long, cold drink or a bong on the bubble? But hands down the best thing about this silky-smooth G-funk classic is the point in verse three when Dr Dre turns up clutching two bottles of Tanqueray and 'a fat-ass J'. Gin and chronic! James Manning
14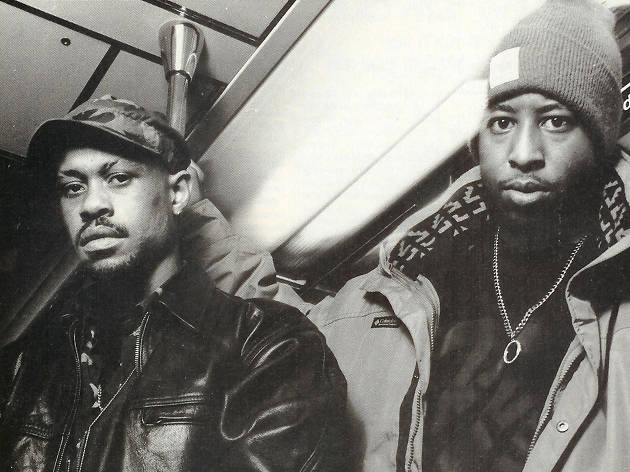 'Take 2 and Pass' – Gang Starr
The politics of passing that coveted cone around a group of pals is seldom spoken about. Luckily, '90s rap kings Guru and DJ Premier laid down the law on this ultra-chill cut from Gang Starr's 'Daily Operation' album. Their central command is as follows: take two hits, pass it on, don't be a greedy son of a gun. Oliver Keens
13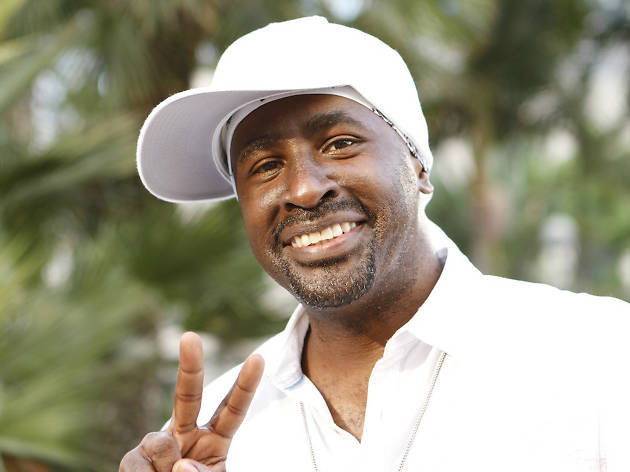 'Don't Sniff Coke' – Pato Banton
Righteous yet with a cheeky British lilt, '80s toaster Pato Banton may have hated on Columbian marching powder, but he expounded on the virtues of sinsemilla in style on 'Don't Sniff Coke'. Famously sampled by the Beastie Boys on 'Egg Man', Pato steers away from most stoner cliches by keeping things distinctly light-hearted – even winding in a hilariously high-pitched impression of his dear old mother in the process. Oliver Keens
12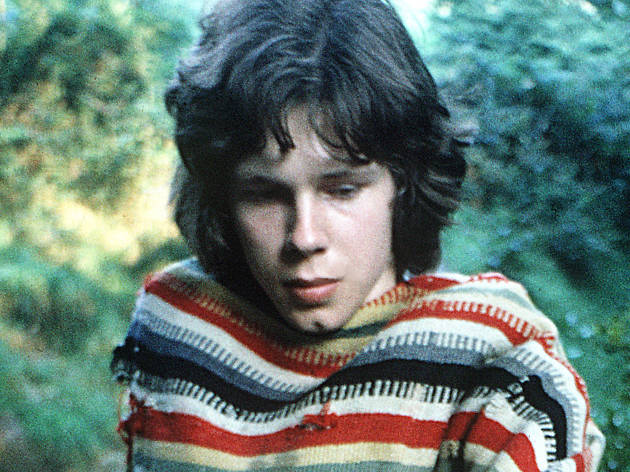 'Been Smoking Too Long' – Nick Drake
Some people just shouldn't join the blazing squad – and based on how utterly haunted he sounds here, we'd hazard a guess that painfully sensitive troubadour Nick Drake was one of those people. 'Take me a shower,' he moans, 'but the water don't feel no good.' Like some waifish, doomed Withnail, poor Nick's got The Fear good and proper here. Sadly, he never really got rid of it. Phil Harrison
11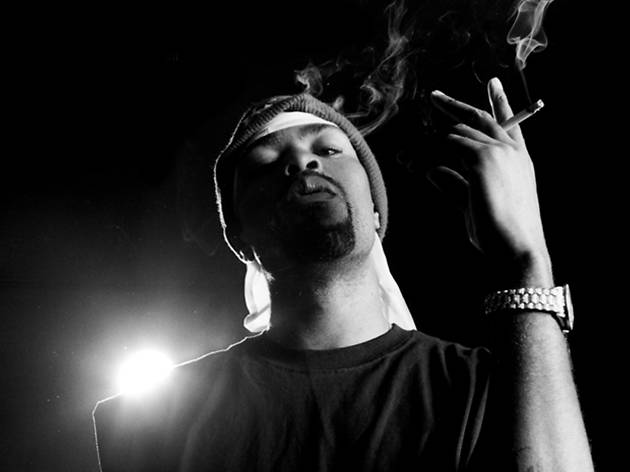 A perfect, admirably candid opening to an album-long celebration of burning trees, this looped, blurry descent into soft-focus madness sets the scene perfectly. More than almost any other musical stoners, the Wu-Tang Clan managed to turn the idea of blazing into some sort of expression of ritual discipline: a self-fortifying, secret knowledge-imparting religious rite. And Meth always sounded like the most enthusiastic disciple. Phil Harrison
10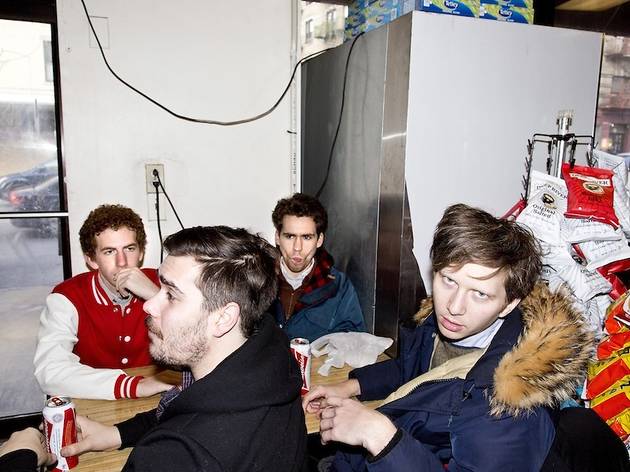 'Stoned and Starving' – Parquet Courts
We've all been there, right? You've over-indulged. You've hit the streets in search of food. And suddenly 'roasted peanuts or liquorice?' feels like a decision that could make or break your day. Parquet Courts' hymn to the munchies nails this benign confusion exactly. Even the music itself is perfect in the context – all purposeful forward motion until it gets distracted and wanders off randomly at around the four-minute mark. Phil Harrison
9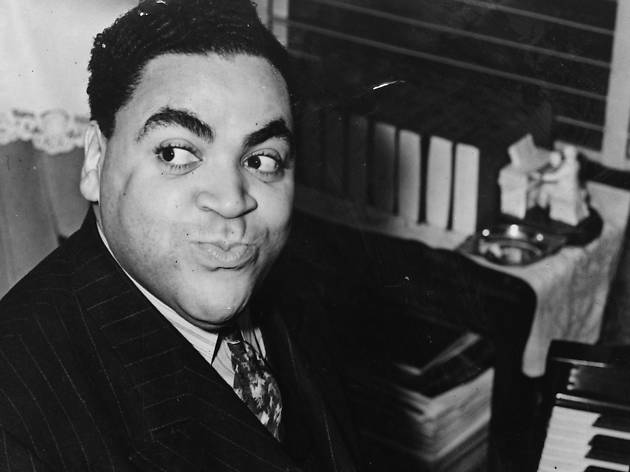 'If You're a Viper' – Fats Waller
'I'm dreaming of a reefer five feet long…' Not the addled ramblings of Snoop Lion, but the opening line to this jazz standard composed by violinist Stuff Smith in 1936. It's been covered by everyone from Wayne Kramer to The Manhattan Transfer, but the most notorious version remains Fats's boogie-woogie anthem recorded for an Armed Forces V-Disc in 1943 and intended for consumption by American soldiers (apparently the Pacific campaign was a hotbed of spectacular smokeables). The term 'viper' to mean a toker has fallen out of favor. The campaign to bring it back starts here. Tom Huddleston
8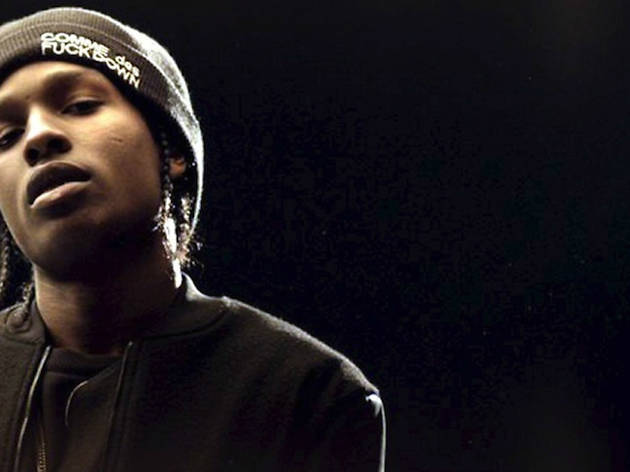 'Purple Swag' – A$AP Rocky
One step up from your average dope jam: not only does A$AP Rocky rhyme in celebration of all things herbal, but he's washing it down with the notorious anti-energy drink known as 'purple drank'. The music induced by this skunk-and-cough syrup orgy sounds woozier than an hour-long rollercoaster ride. Looks like the grand tradition of weed songs is in safe hands. Phil Harrison
7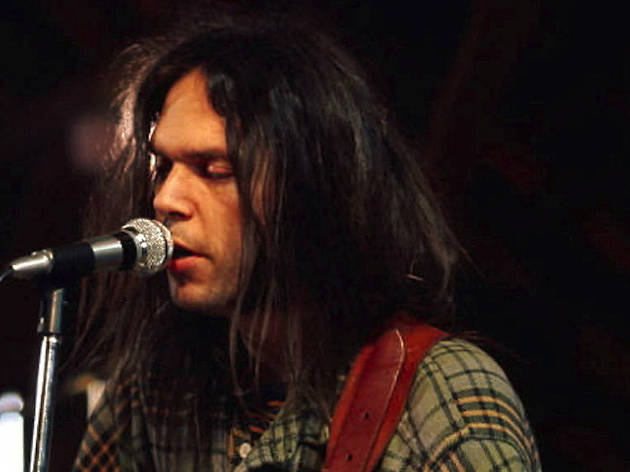 'Roll Another Number' – Neil Young
'Tonight's the Night' is Neil Young's most baked and bewildered album, but this endearingly ragged stumble from the all-night session into the car sounds very much like the end of the journey, even as Neil starts his sedan and prepares to wend his addled way to the next town. Don't drive drugged, people. And if you do, drive very, very slowly – ideally while listening to this song. Phil Harrison
6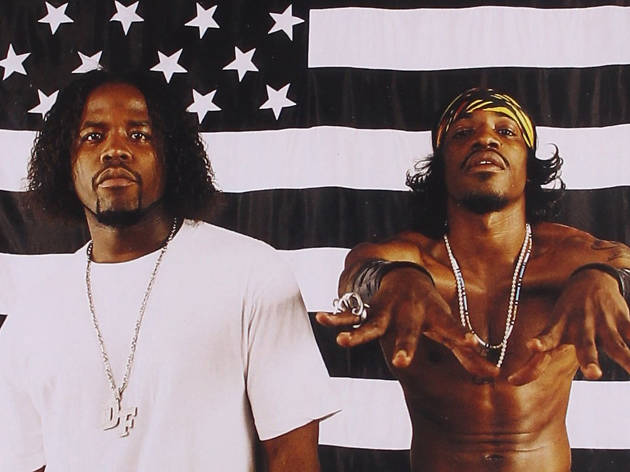 'Crumblin' Erb' – Outkast
Beginning with a sleepy, hypnotising bongo rhythm – a universal call to arms for stoners – this rolling, laid-back hip hop cut is exactly as woozy and engulfing as the smoky sessions that André 3000 and Big Boi are rhyming about. Although tales of blood and bullets are woven into the lyrics, the takeaway message in this funky number is relayed at the end of Big Boi's final verse: 'Fire up another one and smoke out and fuck the world. Peace.' Tristan Parker
5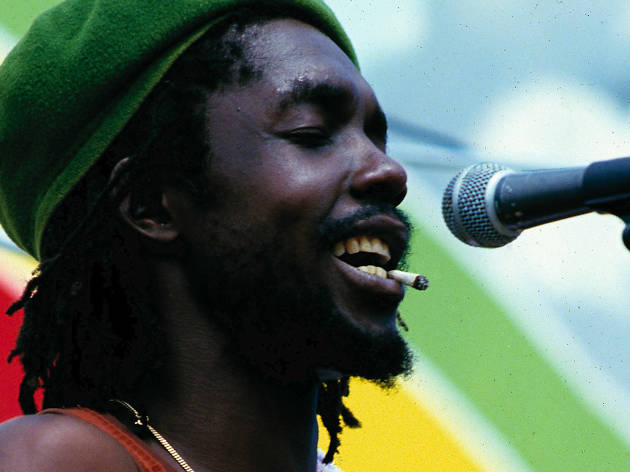 'Legalize It' – Peter Tosh
It's hard to know where to start with reggae and herb, but this gently insistent polemic is as good a place as any. 'Legalise it, and I will advertise it,' promises Peter Tosh. It sounds to us, Peter, as if you already are. Highlights include the sleeve (which sees Pete squatting in a field of green, happily puffing away) and a list of weed's alleged health benefits ('good for the flu, it's good for asthma, good for tuberculosis') that might make even Cypress Hill arch a sceptical eyebrow. Phil Harrison
4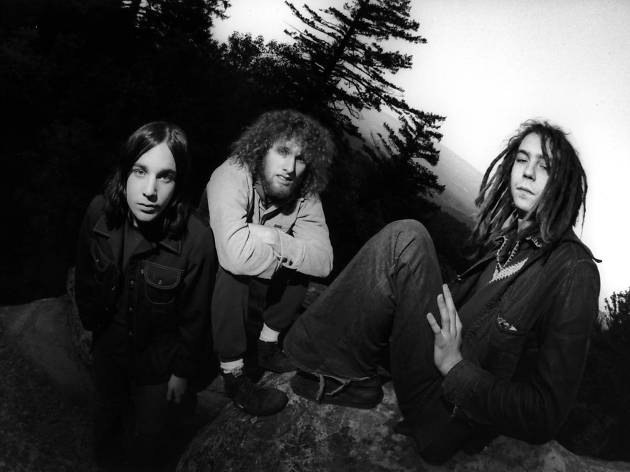 Doom metal dudes Sleep were on the cusp of mainstream rock success when their label gave them a hefty wedge of cash to splurge on their next album. Obviously, they spent almost all of that money on weed and instead recorded a single hour-long song about a mythical pilgrimage for marijuana. The label hated it, but it's a true classic of stoner rock. Hypnotically repetitive, brutally heavy and filled with the best lyrics on earth ('Drop out of life with bong in hand, follow the smoke to the riff-filled land'), 'Dopesmoker' does exactly what it promises. Eddy Frankel
3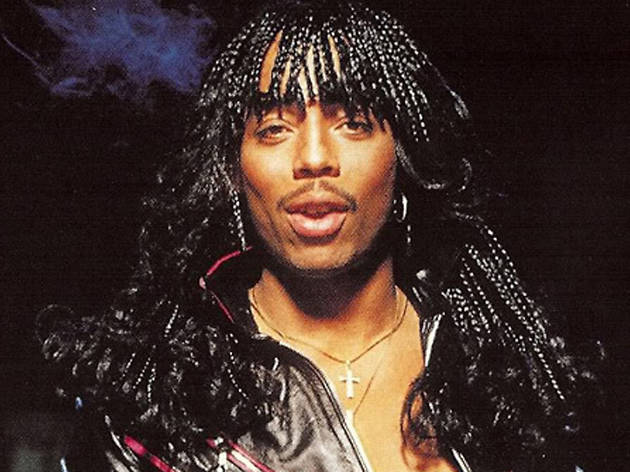 Hey, man, stoner songs don't all have to be smoky hip hop or skater anthems – y'know? Sometimes even the red-eyed like to get up and have a boogie and there ain't no better soundtrack for it than this uplifting, furiously funky number from notorious R&B singer Rick James. Soulfully and sweetly, James croons about his love for the floozyish Mary Jane (marijuana, in case there was any doubt), who 'likes to spread her love and turn your head around'. Sampled by countless hip hop artists and bands over the years, the track still sounds as fresh as the day it was made, back in 1978. Tristan Parker
2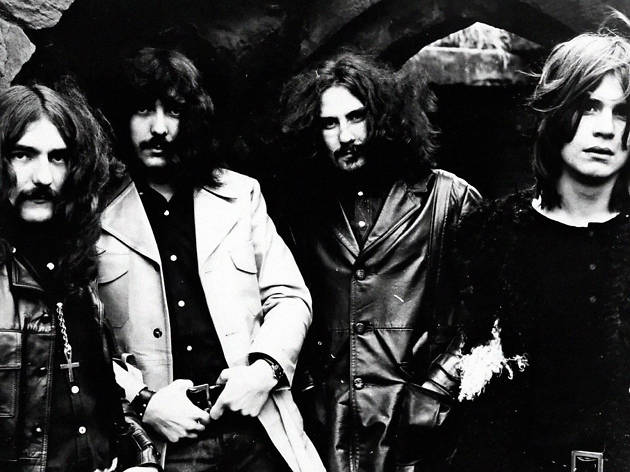 'Sweet Leaf' – Black Sabbath
'You introduced me to my mind,' howls Ozzy Osbourne, raising the intriguing prospect that Ozzy actually got saner and more self-possessed once he started taking drugs. The mind boggles, frankly. Meanwhile, the band thunder along behind him, battering the Devil's own monster riff into submission and inventing stoner rock in the process. Phil Harrison
1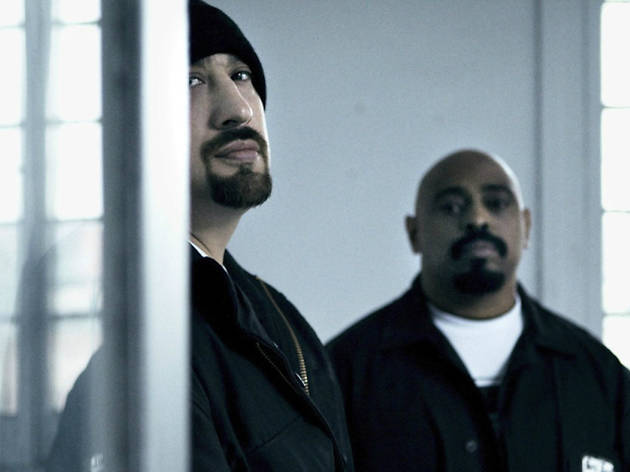 'I Want to Get High' – Cypress Hill
Around the time of their second album and career peak 'Black Sunday', the central planks of Cypress Hill's identity were two potentially uncomfortable bedfellows: weed and guns. Particularly weed. There were no nudge-and-wink allusions for Sen Dog and pals; in fact the half-baked – or indeed fully baked – pro-legalisation agendas of a whole generation of stoners are probably underpinned by this album's sleevenotes. With 'I Want to Get High', the album starts as it means to go on: kicking back and sparking up. Phil Harrison
Snap up exclusive discounts in London
Time Out's handpicked deals — hurry, they won't be around for long...