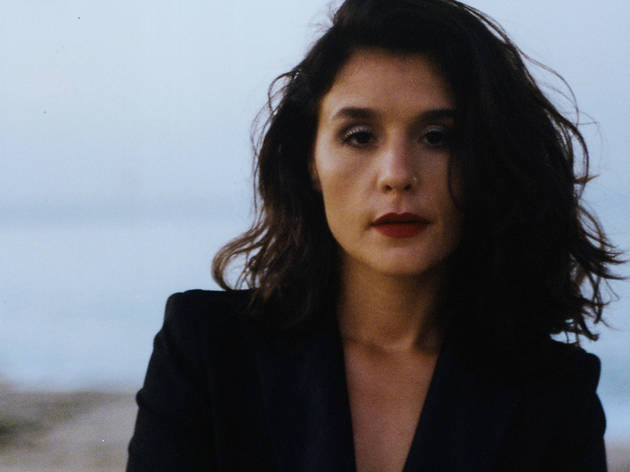 Jessie Ware: 'I think I've cried at all my London shows'
The super-savvy London pop chanteuse is back with a new album. She tells us about touring with a baby, the wonders of Urban Dictionary and having a good old weep
When I arrive at Jessie Ware's ultra-nice house in Dalston, she immediately plies me with tea and cake. Her baby daughter is playing upstairs and she's juggling motherhood with promo duties for her new album. Since she emerged in 2011, Clapham-raised Ware has established herself as a grown-up pop artist with serious credibility: she's written songs with Ed Sheeran and hip house producer Julio Bashmore. Between mouthfuls of Victoria sponge, she explains why she's glad to be back with her most personal music yet.
Your new single 'Midnight' is gorgeous, and you've said it shows your new-found confidence. What changed?
'Maybe it's because I'm a mother now and slightly older. In my twenties, I felt uncomfortable in my skin and didn't really like myself that much. Also, I've made it to my third album. People are still supporting me so I want to show even more of myself in my songs. When I was recording "Say You Love Me" for the last album, Ed [Sheeran] told me, "Just fucking sing!" And he was right, because that song really connected and it was an amazing feeling when I performed it live. And now I want that feeling again! My husband was like, "You should do an album of songs like that." I was like, "Babes, I'm fucking trying!"'
Has becoming a mother changed your songwriting?
'I wrote most of the songs on my new album after my daughter was born, which I would never have guessed. She's kind of become this new driving force and something of a muse. I really felt like I needed to bring out some music this year, so it wasn't like I could have a year-long maternity leave. I'm still completely a mother, but at the same time, I've had to work quite hard. Fortunately my job allows me to bring her to work – at 11 weeks old she came on tour with me and Pete Tong! I'm just trying to write the best songs I can, and really it's all to provide for her.'
People who like Jessie Ware really like Jessie Ware. Why do you think that is?
'You know, I really like my fans – they're good fun. They treat my shows like "Ricki Lake" and we just have a chat. And can we talk about when "Midnight" came out? Everyone started tweeting me gifs of people pulling their wigs off. They were writing stuff like, "I'm bald" and "You just snatched that wig." I was like: What the fuck? I'm very ashamed to say I didn't get the reference. I had to Urban Dictionary it! But now I know it's a "RuPaul's Drag Race" thing and it's a really big compliment. It makes me laugh so much!'
How are you feeling about this week's homecoming shows at Islington Assembly Hall?
'I can't wait. London shows mean the most to me because it's my hometown. I think I've cried at all my London shows – and believe me, my fans love it when I cry. I get emotional because I've been to these venues myself as a fan. I remember standing on the stage at Brixton Academy and thinking: I've seen D'Angelo and Frank Ocean here. This is really special.'
Your fans often cry at your shows, too. Does that freak you out?
'I've had people tell me my song "Wildest Moments" helped them through a break-up. It's quite intense and I feel really sad for them. You know, I've also cried my eyes out to a song during a break-up. So I do know that there's something quite bittersweet about it all. You love that song because it brings back this kind of painful nostalgia.'
And if you hear that song somewhere unexpected, like in a café, it kind of stings.
'Isn't that feeling delicious, though? That's the best thing about music, that's why I love it.'
Jessie Ware's as-yet-untitled third album is released in October.
What's in store for the rest of the year?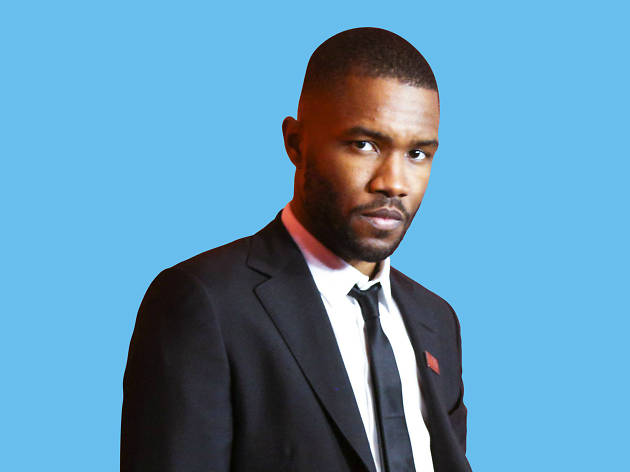 When it comes to live music in London, it's wise to plan ahead. The most popular London gigs sell out months in advance. Here's our round-up of the best London live shows in 2017, to help you discover the best new music and book tickets to the hottest concerts before everyone else does.