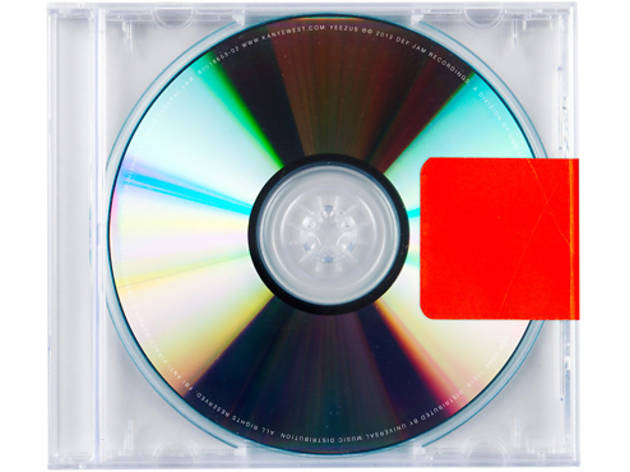 Kanye West – 'Yeezus' early album review
On first listen the rapper's sixth LP is one hell of a ride
'I got this new strategy,' said Kanye West at the playback for 'Yeezus'. 'It's called: no strategy.'

The very fact that West was in attendance at the late-night listening event in mid-June is testament to the fact that this musician's whole modus operandi has changed since 2010's 'My Beautiful Dark Twisted Fantasy'. Having been publicly ridiculed, and painted as a kind of court jester, West returned to music with one of the best albums released this decade – and no small amount of drama to match (pop-up events where West didn't show until the wee hours and so on). It felt like a cat and mouse game, with fans as wretched little mice, subject to West's wims. So it was a surprise, to say the least, to see West at the album's debut in Manhattan's Meatpacking District – not just there, but manning the decks and singing along to his own songs with a huge grin on his face.

West has every right to be happy. 'Yeezus' is a monster of an album, finding Kanye at his most freewheeling, creatively. It's enormously confrontational in places, but its overall tone is as ecstatic as it is menacing. As usual, West is not shy about celebrating his gifts – you're reminded of Oscar Wilde's quote (to a customs officer), 'I have nothing to declare but my genius' – except that here, West has a lot to get off his chest. Most of the tracks on 'Yeezus' address the dreadful architecture of race, most explicitly in 'New Slaves' (try lines like 'All you blacks want the same thing' and 'You know that niggas can't read' for size) with West all red-eyed machismo ('Fuck you and your Hampton house / I fucked your Hampton spouse'). These statements are made all the more captivating by the fact that West's vocal is set to stripped back, stark electronica.

Indeed, the first half of 'Yeezus' is a kind of update on acid house – the beats, the bleeps, and the industrial coldness of '90s warehouse raves. At the playback, West confessed as much, saying, 'I'm actually new wave. I hadn't listened to Joy Division when I grew up, but that's the reason that '808s' [his album '808s and Heartbreaks'] came, because it was inside of me. I know who I am.' But because it's Kanye, nothing is cookie-cutter obvious. The album's opener, 'On Site' matches his silky flow to a rave beat which stops midway for a classic soul sample, and then resumes (at this point in the playback, West was dancing and clinking his glass with a fan). If you haven't already heard 'Black Skinhead' (below), you should – it boasts an obscenely huge glam riff with stomping drums and handclaps; a most white-seeming music form, focused through a defiantly black lens.

But don't go thinking this is a po-faced, grimly-serious record. 'I Am a God' has the inspired, hilarious couplet, 'In a French-ass restaurant / Hurry up with my damn croissants'. Yes, West is saying he's a god, but with the insistence of a toddler – a petulance he's well aware of.

'Yeezus' is a sexy record, too. For cynics who suppose West's relationship with sex tape/reality TV empress Kim Kardashian is a big publicity stunt, there's an as-yet unnamed track which plays as an ode to fucking (excuse the language, but listen yourself if you object) that's outrageously believable: 'I need you home when I get off,' he breathes, 'You know I need that wet mouth.' And for all West's strutting, he gives the last song to Kardashian. 'Bound' samples a 1971 soul charmer of the same name by Ponderosa Twins Plus One: 'Maybe meet at the church steps,' says West to his famously divorced lover, 'But first you gotta remember how to forget.'

Other moments of note: at the playback, Jay-Z turned up in a trench coat in time to request that West play 'Coulda Been Something' – which samples Billie Holliday's 'Strange Fruit' – one more time. The album also has a dreamy number featuring both Justin Vernon of Bon Iver and hip hop firebrand Chief Keef; other guests include Daft Punk and RZA, while Rick Rubin executive produces.

West's albums have always taken a while to unfold their many, usually extraordinary layers, but even on first listen it's a hell of a ride. As for all the nonsense that's sure to be talked about the album's title, West closed the show with an explanation: 'West was my slave name, and Yeezus is my God name.' And then he laughed. For all its bleeps and bravado, 'Yeezus' may be West's most human album yet.

What are your thoughts? Let us know in the comments box below or tweet us at @TimeOutMusic.


Watch Kanye West's 'Black Skinhead' video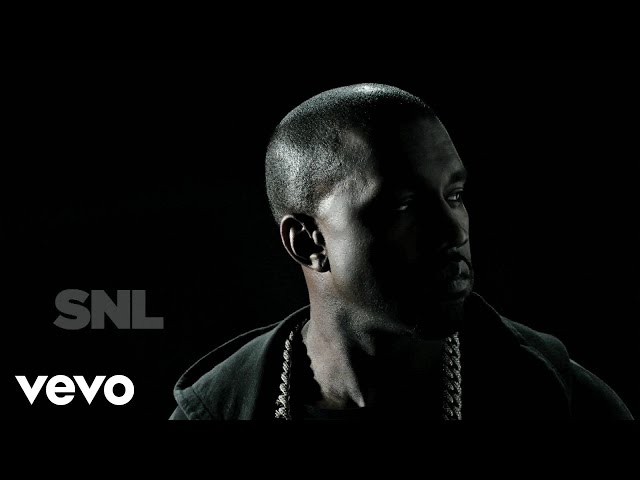 Support Time Out
We see you're using an ad-blocker. Ad revenue is Time Out's main source of income. The content you're reading is made by independent, expert local journalists.
Support Time Out directly today and help us champion the people and places which make the city tick. Cheers!
Donate now