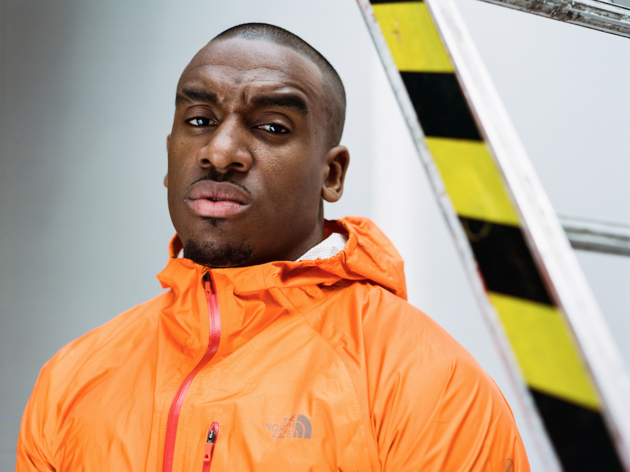 What's the deal with... Bugzy Malone?
Meet the MC who's really putting Manchester on the grime map
Is this about suited-up kids with custard-spewing guns?
It is not. Bugzy with a 'z' is a northern MC on a mission to put 'Manny [Manchester] on the map' and prove grime fame isn't just for Londoners like Skepta and Stormzy.
So he's ambitious, then?
For sure. He proved this by coming for Chip on buzz-building early track 'Relegation Riddim', on which Bugzy made fun of the OG grime star's poppy collaboration with R&B douchebag Chris Brown.
Fair enough, tbh. Was there some beef then?

Serious beef – they traded bars and video insults on YouTube until Giggs finally squashed it at his 2017 Christmas party, when Bugzy and Chip posed for a friendly Instagram pic together.
Okay, so the guy's got front. But is he any good?
Really good. His 2015 freestyle on BBC Radio 1Xtra's 'Fire in the Booth' is still an incredibly exciting listen today. Then he showed his range on last year's 'King of the North' EP by sampling DJ Luck & MC Neat's UK garage classic 'A Little Bit of Luck' and referencing Oasis's Britpop banger 'Wonderwall'. Liam Gallagher later recruited Bugzy as a support act: those Manchester lads look after their own.
Cool. But can he sustain intensity over an album?
Actually, he can. This year's debut LP 'B. Inspired' sees him discuss everything from bouts of depression to surviving domestic abuse and overcoming his own criminal past. He also showcases a more melodic style on team-ups with Maverick Sabre and Rag'n'Bone Man.
I'm sold. He sounds like one to keep an eye on.
He is – and this week you can catch his biggest London gig yet at super-cool Canada Water venue Printworks. It's sure to be packed tighter than a sushi roll. ν
Bugzy Malone plays Printworks on Fri Oct 19.
Swot up on more brilliant new acts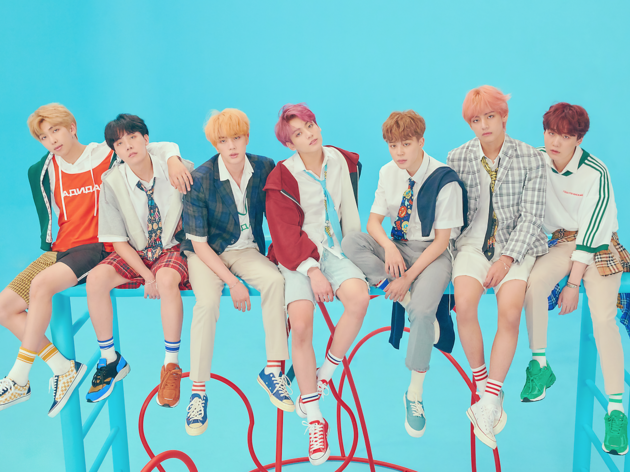 1. Their videos are dazzling works of art If you miss the seven-figure budgets and eye-popping dance routines of the Britney and Justin era, step this way. BTS showcase their addictive Korean-language mash-up of synth pop, trap and dance in videos with old-school showstopping pizzazz. Their choreo is more intense than a Barry's Bootcamp session – check out Bambi-like leaps across floating CGI platforms ('DNA'), and dance-offs with ninjas in post-apocalyptic landscapes ('Not Today'). In 2018, Western pop videos can suffer from a lack of imagination, so BTS's splurge on creative mini movies is paying off: this August, their eye-poppingly colourful 'Idol' video racked up 45 million views in a single day, snatching a record previously held by Taylor Swift (it now has a gargantuan 185 million!). 2. Their fans are unbelievably dedicated Beyoncé's Beyhive and Lady Gaga's Little Monsters have nothing on Army, BTS's continent-spanning fanbase. Thanks to their support, the boys already have two US number one albums under their belts. They've also become the first ever K-pop group to score a UK Top 40 hit, with 'Idol'. And last year, they beat off competition from Justin Bieber to be named Top Social Artist at the Billboard Music Awards. But even non-obsessives might be tempted by BTS's thoughtfully curated physical releases, which often feature collectible gifts like sticker sets and photo books. But as 23-year-old superfan Nadia told us, a band doesn't get to BTS's position from r
Billie Eilish? How come I've been hearing that name around so much lately?Because she's one of the buzziest new US pop stars on the block. Having uploaded debut single 'Ocean Eyes' to SoundCloud back in 2016, the subsequent viral success of the song caused a good old-fashioned label scrum. Now Eilish is a fully paid-up major label star in the making. At South by South West last month, she was the talk of the town and everyone else is getting in a tizz about the LA singer too. Oh yeah… she's only 16. Sixteen! That reminds me of another young Billie…Yes, but that's where the similarities end between Eilish and Piper. You won't find Billie E shouting playground chants about turning the music up any time soon. Instead, she's a very modern kind of pop star. Read: terrifyingly worldly and mature for her minimal years, singing about love and relationships with impressively sassy nuance. Take the opening of 'My Boy': 'My boy loves his friends like I love my split ends / And by that I mean, he cuts 'em off'. When did teenagers become so cool?We have no idea. Scary, isn't it? Anyway, this one's at the top of the pack, with the likes of Charli XCX, Vince Staples and Sofi Tukker all firmly in Team Billie. It's not just hype, either. Landing somewhere between Sky Ferreira's icy detachment and the tougher end of Lana Del Rey's stylised melancholy, last year's debut EP 'dont smile at me' (because capital letters are for squares) was a pop masterclass. Sounds good. What should I listen to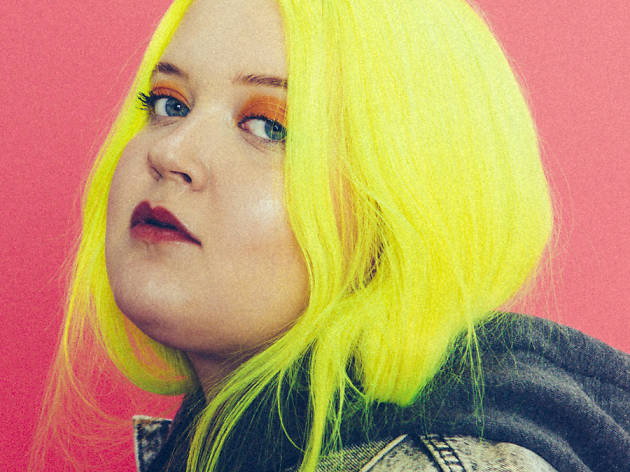 Someone's a fan of the old hair dye.Well spotted, Sherlock. It's even the subject of her breakthrough banger 'Dye My Hair', on which she tells a potential bae: 'I will dye my hair blonde for you.' But ALMA's hair is still green, so we're guessing it didn't work out. That's a shame. But she must be pretty busy if we're reading about her in Time Out.Like, super busy. ALMA is already a star at home in Finland, where she finished fifth on an 'X Factor'-style singing contest – you can watch her singing Jessie J's 'Price Tag' on YouTube. Now 21, ALMA is writing her own huge pop tunes like 'Karma', a sassy fuck-you to a useless ex, and the brilliant 'Chasing Highs', which just cracked the UK Top 20. What's so great about 'Chasing Highs', then?It's just a bloody good song about falling hard for someone when you're least expecting it. 'I was chasing highs, then I found you,' ALMA sings on the chorus, her voice a husky, lusty vibrato that really sets off the breezy tropical beats. Tropical beats, eh? Is she a bit trendy?Yes, but not in a try-hard kind of way. 'Chasing Highs' reeks of 2017, a bit like 'Love Island', fidget spinners and humble-bragging on Twitter about how woke you are. Okay, we're sold. How do we get involved?By catching ALMA live. Look out for her twin sister Anna-Livia, who has the same Mountain Dew-coloured hair and doubles as ALMA's backing singer. ALMA says her live show is a bit like a punk gig with pop songs. So basically it's going to be awesome.
Support Time Out
We see you're using an ad-blocker. Ad revenue is Time Out's main source of income. The content you're reading is made by independent, expert local journalists.
Support Time Out directly today and help us champion the people and places which make the city tick. Cheers!
Donate now