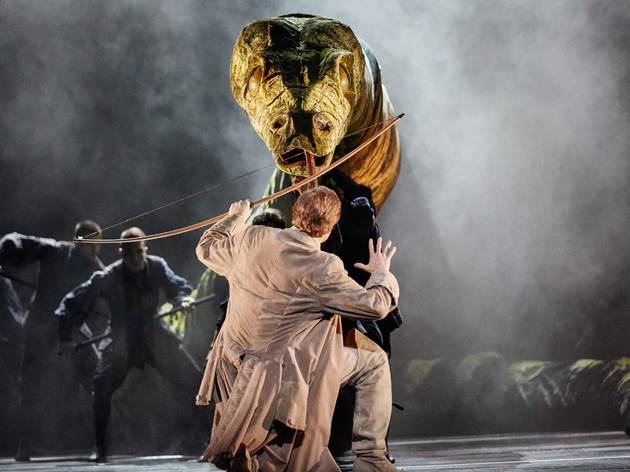 1/5
© Mark Douet
'Die Zauberflote'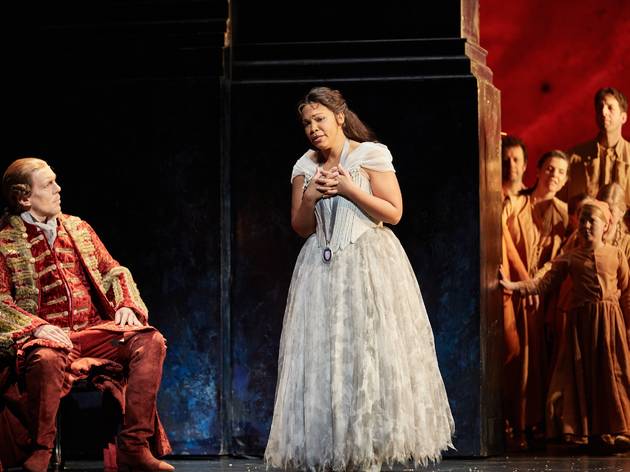 2/5
© Mark Douet
'Die Zauberflote'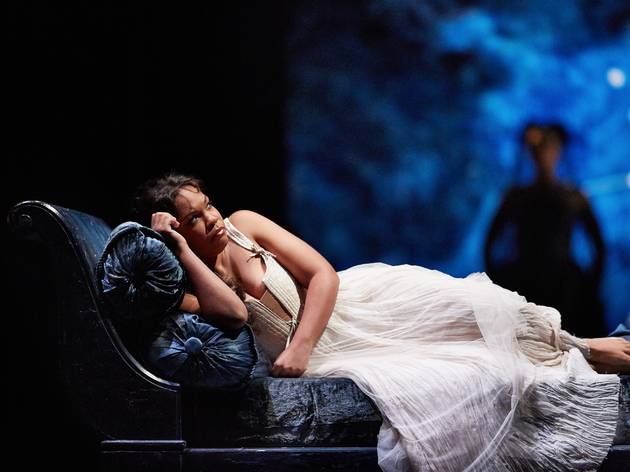 3/5
© Mark Douet
'Die Zauberflote'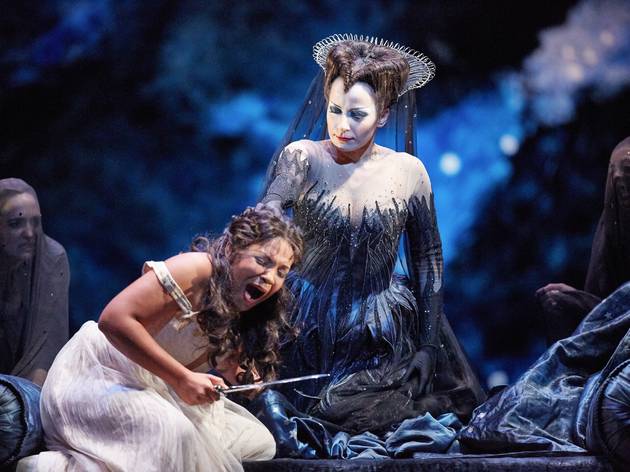 4/5
© Mark Douet
'Die Zauberflote'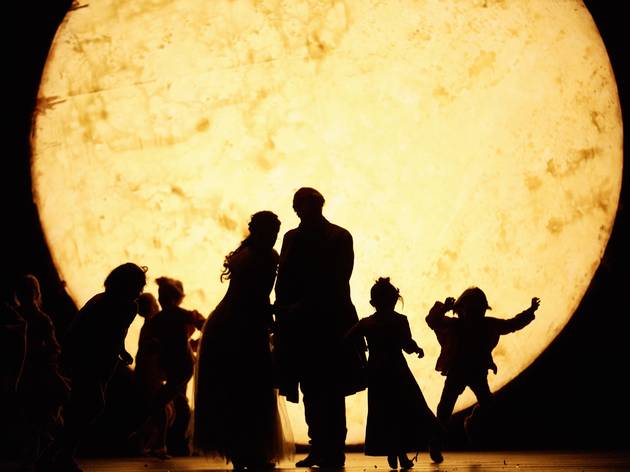 5/5
© Mark Douet
'Die Zauberflote'
There's always a feeling with Mozart's 'The Magic Flute' that the director is constantly looking for ways to stitch this very thin plot together and sustain attention for two and a half hours.

David McVicar's 2003 production opts to augment the cast with a troupe of actors who open proceedings by arriving through the audience bearing glowing orbs, then pop up sporadically to deliver props. But John MacFarlane's dark and cavernous set doesn't help and despite some great singing, the show lacks colour, intimacy and joy.

The thin yet convoluted plot is basically a fantastical allegory of Enlightenment principles, with a bunch of weird Masonic stuff thrown in for good measure. As expected, good and reason triumph, certainly in terms of singing. Tenor Toby Spence is in great form as Tamino (the prince on a quest for his beloved). His bright and expansive voice is matched by soprano Janai Brugger, who makes an emotionally engaging Pamina – the only character to display such a quality.

The men's chorus is on good form, particularly in the court of chief good guy Sarastro, who in the shape of bass Georg Zeppenfeld is a bit stiff, but absolutely nails the very low notes. This is more than can be said for his arch nemesis, the Queen of the Night (Anna Siminska), who has the passion but is vocally weak at the bottom and unstable at the top.

Other character roles of note include Colin Judson as a Nosferatu-like Monastotos, and an exciting find is Australian Jette Parker scheme tenor Samuel Sakker as the First Armed Man – a thrillingly powerful and richly ringing voice (watch out for him).

Youthful German conductor Cornelius Meister brings enthusiasm and the right amount of zip to the orchestral account, but the show needs more oomph onstage.