Readers recommend
Voice your opinion on the city's openings and events and you could win yourself a bottle of Champagne Lanson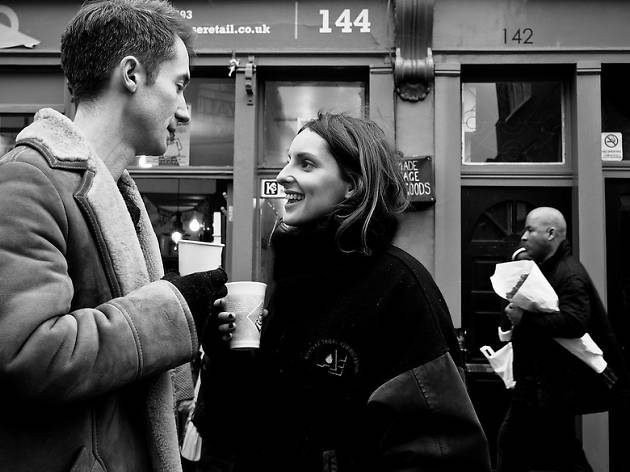 We're dedicated to finding London's greatest treasures, but we couldn't do it without the thousands of readers who share their recommendations with us. Read on to discover the places that Londoners really love... and love to hate.
Review of the week
'The film starts quite well. It shows us how much technology impacts on our everyday modern lives. However the concept of falling in love with a cyberspace PC entity is just taken too far for anyone to be taken in. If it had more humour then the ridiculous could be taken at face value. The plot descends into such sloppy romantic slush that I found several scenes embarrassing. In fact, the long repetitive scenes of out right maudlin sentiments coupled with endless romantic piano music in the background were just so cringeworthy that it was extreme even for an American film.'
Read more
Every week, one lucky reader wins a bottle of Champagne Lanson for writing our review of the week. And each month, a top commenter on our website will receive a stay at a luxury hotel, courtesy of Small Luxury Hotels of the World. So don't forget to share your thoughts on the places you love - or loathe.
Read more
Sponsored listing
Benihana Chelsea
The popularity of this chain - there are two branches in London but more than a hundred around the world - lay in its 'food as theatre' concept. It's teppanyaki dining, which means diners sit around a hot plate (a teppan) where a chef - all flips and tricks with some very sharp knives - creates Japanese stir-fries and staples. Sushi, understandably, comes separately. Dishes range from edamame, prawn tempura and chicken yakitori appetisers to hibachi teriyaki sirloin steak, miso black cod and the signature 'seafood palace' - lobster, scallops, black cod and salmon. Each of the teppanyaki dishes comes with salad, hibachi vegetables, Japanese onion soup, a prawn appetiser and steamed rice.  Set lunches, sushi combos and bento boxes prove popular, too.  
Venue says: "Get 50% off our lunchtime teppanyaki from Monday to Thursday! Excluding Bank Holidays."