Clapham restaurants
Find a new local favourite with our list of the best restaurants in Clapham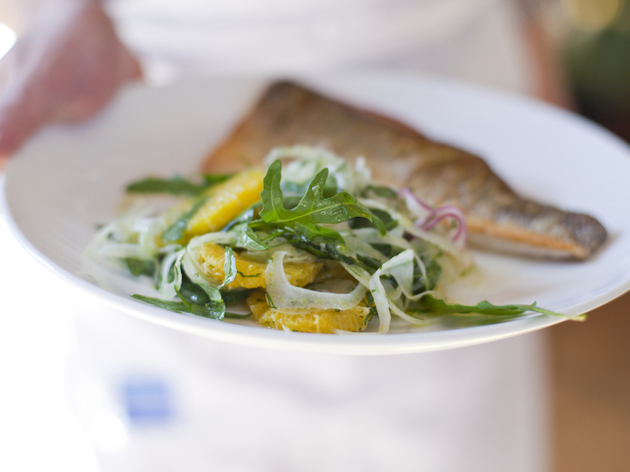 Clapham is home to many great restaurants that provide exceptional food at more-than-reasonable prices.
Trinity
is a relaxed yet elegant restaurant that serves sublime French cuisine, and just try to walk past
Madeleine
without picking up a pastry - it's practically impossible.
Think we've missed a great restaurant in Clapham? Let us know in the comment box below.
Sponsored listing
Chicago Rib Shack Clapham
This dinky spot in one of the arches on Voltaire Road is the Clapham branch of a small chain of restaurants specialising in American smokehouse-style food. It's got sister sites in Twickenham and Stratford, plus another in Leeds. The dishes on offer read like the kind of no-holds-barred US food you might expect from somewhere with a 'lockjaw' burger (two sausage patties, two fried eggs, potato cake, bacon, roast tomato, cheddar cheese and avocado) on offer at breakfast. Expect wings, nachos, buttermilk chicken strips, more burgers, cobb salads and a selection of ribs smoked in the kitchen over apple wood. Keep an eye out for chicken Tuesday, wings Wednesday, a weekly 'burger day' (Thursday) and 2-for-1 midweek happy hours. Craft beer, a short wine list and cocktails also feature, if you have room.