London's best cupcakes
The cupcake is back and more tempting than ever. Start the countdown on London's ten best cupcakes whipped up in masterful bakeries, cafés and shops around town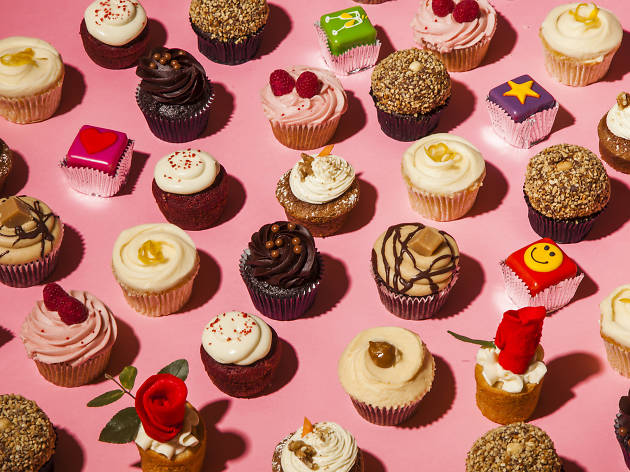 The combination of sweet icing and fluffy sponge in an irresistibly cute package means cupcakes are our tea-time treat of choice. Delve into our delectable countdown of London's ten best cupcakes found in shops, bakeries and cafés going one step beyond the rest.
Find more beautiful cakes in London
We Londoners like a little sweetness in our lives. And it's not all iced buns and victoria sponges – we have baked goods from across the globe right here on our doorstep. As proof, we've picked ten of the most beautiful and delicious cakes we could find to show that a spoonful of sugar really does help everything go down.
Read more
Sponsored listing
GoneBurger
It's all about the burgers at this permanent pop-up at the The Pack and Carriage pub, with a big old Weber drum barbecue cooking up a storm. It's a bit of kit they're apparently pretty handy with - the chef did a stint at Weber's Grill Academy and one of the Academy's head honchos, Jamie Foy, regularly pops his head in. There's a skateboarding theme to things here. A 'Kickflip' comprises an organic beef burger with Monterey Jack cheese, garlic mayo, onion, gherkin and a whiskey smoked BBQ sauce they make themselves (smoking it through whisky barrels, no less). It features in 'The 5.0' (organic pulled pork with house chilli 'slaw) too, as well as in a 'Master of Disaster' - a combination of the two.  Vegetarian options come from the 'Fakie' (homemade veggie burger with halloumi, chilli jam, garlic mayo, lettuce and onion) and the 'Templeton' (this one's vegan, too). Salads, sides and other culinary bits and bobs also feature - plus there's delivery available for those lucky enough to be local.  
Venue says: "Check out our new sourdough pizza joint in Islington - Lords of Dough Town @ The Taproom!"