London's best cupcakes
The cupcake is back and more tempting than ever. Start the countdown on London's ten best cupcakes whipped up in masterful bakeries, cafés and shops around town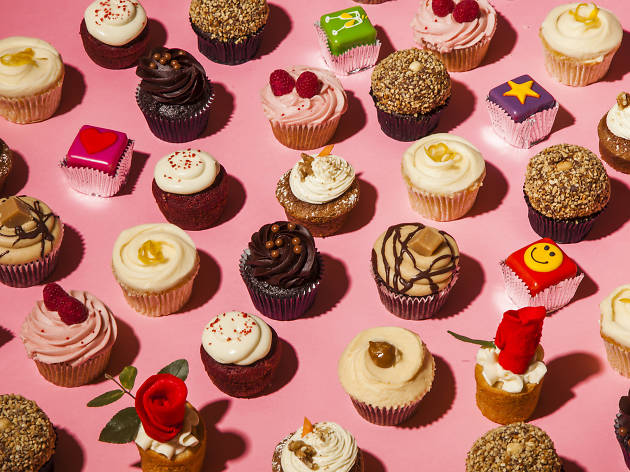 The combination of sweet icing and fluffy sponge in an irresistibly cute package means cupcakes are our tea-time treat of choice. Delve into our delectable countdown of London's ten best cupcakes found in shops, bakeries and cafés going one step beyond the rest.
Find more beautiful cakes in London
We Londoners like a little sweetness in our lives. And it's not all iced buns and victoria sponges – we have baked goods from across the globe right here on our doorstep. As proof, we've picked ten of the most beautiful and delicious cakes we could find to show that a spoonful of sugar really does help everything go down.
Read more
Sponsored listing
African Volcano
A Maltby Street Market stall serving dishes flavoured with their own peri-peri sauces and marinades, derived from an original Mozambique recipe. Bottles and rubs are available to buy, ranging from mild to the 'extra hot', which we're told fits the billing. The Maltby Street Market stall showcases their creations through a variety of dishes, including burgers, Southern-fried chicken, peri-peri bread rolls, prawns and trinxado – a Mozambique dish made with beef fillet. They might even offer you a bloody mary, with the bite provided by their peri peri sauce. 
Venue says: "Award-winning Mozambique-style peri peri. Produced, served and enjoyed across London."