London's best outdoor dining
Discover London's best places to wine and dine outdoors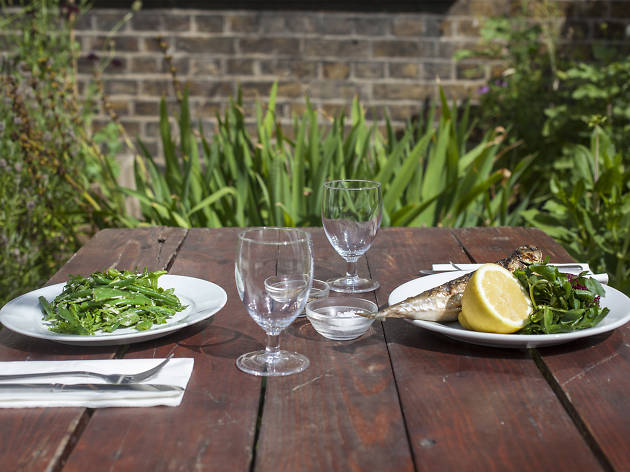 London is full of cafés, bars and restaurants that let you take it outside. Still, for every rose-trimmed terrace there's a caff with two tables plonked next to traffic lights – so it helps to know where the good outdoor spots are. Here's our area-by-area alfresco dining guide, including restaurants in central London. Do you agree with our choices? Use the comments box below or tweet your suggestions. And don't forget to check our guide to the best riverside pubs and bars and the best beer gardens for alfresco drinks.
Outdoor dining in central London
Outdoor dining in north London
Outdoor dining in east London
Outdoor dining in south London
Outdoor dining in west London
Carry on the outdoor dining
With limited sunshiney days in London, you need to make sure your picnic game is fully on point. Thankfully, we've taste-tested the best pre-packed picnic hampers available in London. So all you have to do is order one of these, dust off that blanket, find a dreamy spot in one of London's best parks and pray for good weather.
Read more