Restaurants and cafés in Brixton
Brixton is bursting with great food from almost every cuisine the world has to offer. Find it all in our guide to the area's best restaurants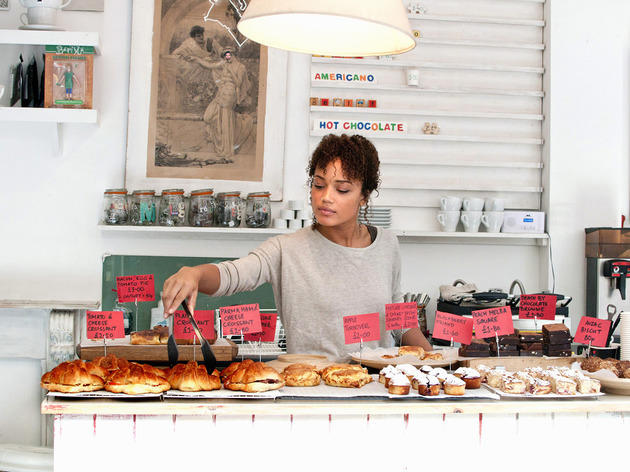 Sure, it's still hard to resist the jerk chicken, but Brixton's got a lot more to offer in terms of culinary excellence. Join the queues in Brixton Village Market, grab a bite at Pop Brixton or check out one of the many independent cafés and restaurants bringing the area to life. Got a better idea? Share it with us in the comments below, or send us a tweet.
RECOMMENDED: Find more great things to do in our Brixton area guide.
Find more amazing restaurants in London
In what is surely the ultimate guide to the best restaurants in London, you'll find it all: zeitgeist-defining celebrity haunts, the best new restaurants in London, Michelin star restaurants with starched linen napkins and restaurants serving down-to-earth cheap eats. What they all have in common is that they serve some of the best dishes in London at fair prices, with service befitting the setting. In short, if you're looking for a great meal, you've come to the right place.
Read more
Sponsored listing
Cigalon
There's something anomalous about this attractive, lavender-hued Provençal specialist tucked in among lawyers' offices. Under the skylight and among the potted olive trees, the discreet curved banquettes offer the impression of sitting in a Mediterranean courtyard – a welcome respite for legal eagles. Incongruity sometimes extends to the food as well. There's no doubting the culinary skills or authenticity of ingredients, but occasionally what should have been delightful is instead intriguing but frustratingly just wide of the mark. Perhaps that's the problem with novelty-seeking contemporary French cooking, and certainly all the olives and basil you could wish for are here. After a terrific tapenade, black olives appeared in bread, in a so-called confit of salmon (floating damply in a soupy lettuce velouté), and again with lambs' tongues, tiny potatoes and watercress. Beautifully cooked guineafowl was served with a drab-looking peach salsa and panisse (hefty chickpea chips), while the thrill of finding lamb's tongues was mitigated by the delicate flavour being swamped by dressing. Sea bass with perfectly crisp skin matched with tomatoes in different stages of cooked – from raw to confit – was more like it. Sadly, puddings rather misfired again. Tea and blood peach pot was a beige cream with pink purée on top; blackberry île flottante was a spongey meringue speckled with the out-of-season fruit on an admittedly lovely custard.  
Venue says: "Seasonal menu – first Monday of the month: five courses £25. Wine dinners on the last Tuesday of the month: four courses with wine £39.50."