Romantic restaurants in London
Hot date? Discover the best romantic restaurants and cafés in London to help you set the scene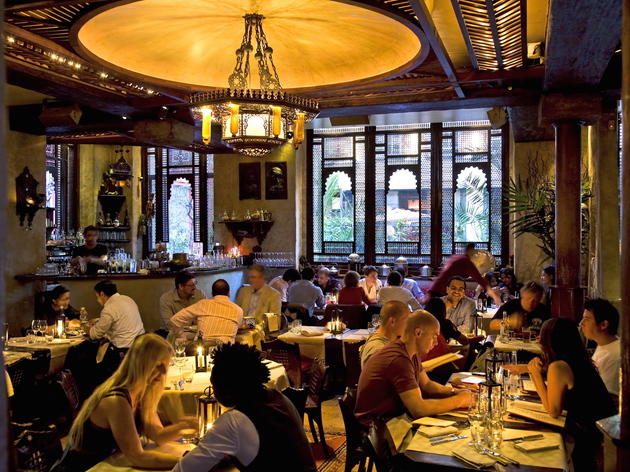 Whether you're looking for that first date venue, celebrating an anniversary or going in big for Valentine's Day in London, find the perfect place for love to blossom in our list of romantic restaurants in London. Unfortunately, a cheap date is seldom a romantic date so do be prepared to splash some cash.
Read our list of London's Michelin star restaurants
London is one of the top-ranked cities in the world for fine-dining. We're happy to report that London's status holds year after year, the capital decorated with Michelin stars aplenty. Here's a full list of all London restaurants that have earned the accolade of a Michelin star.
Read more
Find great deals in our favourite restaurants
Members and their friends can enjoy half–price meals all year round at some of our favourite places to eat, approved by our Food & Drink editors.
Read more
Sponsored listing
Margot
If you like your restaurants gloriously old-school, you're going to like Margot. On arrival, a behatted doorman is there to welcome you. Inside, the look is 'brasserie luxe': plush booths and banquettes, half-height curtains in the windows and flattering lighting. There's low-level, jazzy crooning, starched linen and a proper wine list (when I say proper, I mean there's a dizzying 300 bottles of plonk to pick from). If you're wondering why I haven't mentioned the food yet, it's because that's not really why you come to a place like this. Margot is not so much about eating as luxuriating in polished, cosseting service in a sumptuous, vintage-glamour setting. But yes, on to the cooking. The menu, perhaps surprisingly, given Margot's deco aesthetic, is predominantly Italian. And dishes are good – very good, in some cases – but so they should be, when the restaurant is charging £10-£15 for starters and around £25 for mains. Highlights of our meal included a lightly dressed salad of deliciously crunchy green beans with toasted hazelnuts, fresh orange and slivers of mellow, salted cheese. Even better was a plate of beautifully al dente tagliatelle with a tender, red-wine-laced hare ragu. As was a plate of raw, hand-chopped beef served with soft, silken scrambled egg and slivers of earthy black truffle. Desserts, however, fell disappointingly flat, especially the distinctly unboozy tiramisu that did not, as was promised, 'pick us up' at all. Still, for those of you with deep pocke
Venue says: "A new Italian restaurant set in the heart of Covent Garden. We've just launched our new lunch, dinner, pre/post-theatre and brunch menus!"