Shoreditch restaurants
Looking to dine out in east London? Time Out's guide to the best restaurants in Shoreditch should provide ample inspiration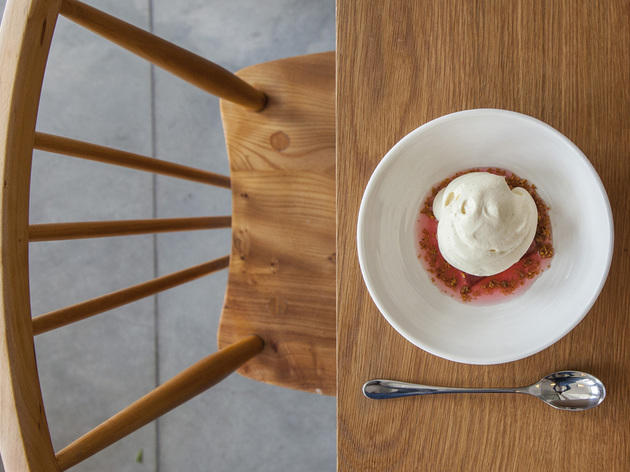 A digital media hub that nudges up against the City, Shoreditch is home to both hipsters and high-rollers, and its mix of eateries reflect this dual identity. Chic hotel restaurants and culinary destinations best visited on expenses cater to the suited and booted, while Cali-style cafés, new-wave Brit restaurants and dude-food dives supply hipsters with plenty of east-London Instagram fodder.
Find more amazing restaurants in London
The ultimate guide to eating out in London – you'll find it all: zeitgeist-defining celebrity haunts, simple but stunning food from some of the world's most exciting chefs, Michelin-starred restaurants with starched linen napkins and places where you'll have to eat with your fingers.
Read more
Sponsored listing
Chucs Restaurant & Café
You'd never guess on a first look, but that fashionably sparse little Italian clothes shop on Westbourne Grove actually sits on an extremely good restaurant. At Chucs, food is served up in a beautifully lit, serene room that oozes 1950s Amalfi Coast cool (to say nothing of the garden courtyard, perfect for al fresco dining when summer comes around). Staff are fawning, and if that's your bag you'll love the place. If not, it's just about tolerable – though a glimpse at the menu will explain exactly why they treat you like a multi-millionaire. Crudités with anchoïade were the crispest, freshest vegetables imaginable, perfectly presented on a bed of crushed ice. But the £15 price tag had us wincing. Aubergine parmigiana was expertly created, while the mains – mushroom risotto (£21!) and tagliatelle bolognese – were even deeper in flavour, achingly rich and lovingly prepared. But there really is no way to dine here on a budget: wine starts at £36 a bottle and rises steeply thereafter. Saying that, this isn't simply a cynical, wallet-baiting experiment to see how much people are prepared to spend: the Dover Street flagship is already a huge success and our fellow diners hardly batted an eyelid. Chucs is a place for people who don't mind spending top whack to eat terrific food and be treated like kings (and queens). For those of you without a superyacht parked in the Med, come only with a rich aunt or an expense account.
Venue says: "Now that the sun is out, come and enjoy some fantastic Italian food at Chucs!"