London's best car-boot sales
Hunt for secondhand treasures at the capital's finest car-boot sales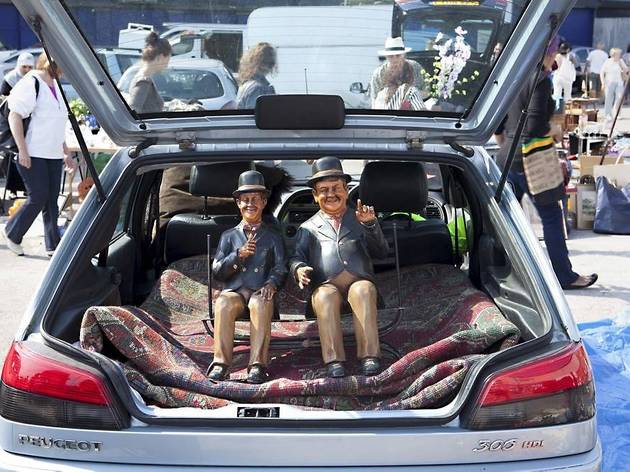 Whether its a high-end fashion steal or a cut-price antique, everyone loves a car-boot bargain. There's the best cheap shops in London and the best jumble sales to snoop around in, but there are also loads of great car-boot sales in London where you'll find much more than just chipped crockery and musty old clothes on offer.
If you think we've missed out one of London's best car-boot sales, tweet us here.
The best car-boot sales in London
Discover London's best fashion markets
There's nothing like the thrill of a good fashion find, and one of the best places in London to hunt one down is at a fashion market.
Read more
Sponsored listing
Mei Leaf
A resident of vibrant Camden Town, Mei Leaf is no ordinary teahouse. Originally opened as a modern holistic health shop, Mei Leaf now functions as a sip-happy tea shop and speciali-tea brewing bar. With wooden shelves piled high with a selection of teas, supplements and aromatherapy oils, Mei Leaf creates unique blends and tea concoctions that you would be hard-pressed to find elsewhere. Tea-lovers can also find a particularly impressive array of medicinal blends and flower and berry-filled sachets. The tea bar offers exotic concoctions, such as tea infused with red dates and rosebuds as well as fragrant and nutty, spice-infused lattes. If you're busy then you can take your tea to go, but if you're in need of some sweet re-leaf there's space to sit too. And shop. Mei Leaf sells all of the refreshment accessories you could think of: cast iron teacups and teapots, strainers, hot and cold brewers, tea towels, bamboo tweezers, matcha whisks and more.
Venue says: "Time Out Love London Awards winner: Best Shop (2016, 2018). Welcome to true tea culture."