London's best car-boot sales
Hunt for secondhand treasures at the capital's finest car-boot sales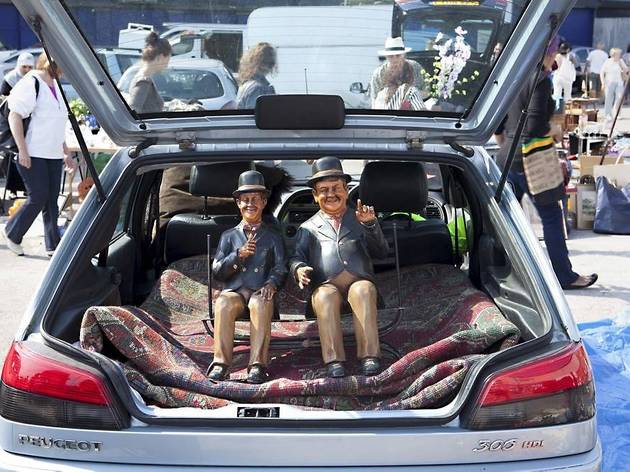 Whether its a high-end fashion steal or a cut-price antique, everyone loves a car-boot bargain. There's the best cheap shops in London and the best jumble sales to snoop around in, but there are also loads of great car-boot sales in London where you'll find much more than just chipped crockery and musty old clothes on offer.
If you think we've missed out one of London's best car-boot sales, tweet us here.
The best car-boot sales in London
Discover London's best fashion markets
There's nothing like the thrill of a good fashion find, and one of the best places in London to hunt one down is at a fashion market.
Read more
Sponsored listing
Pure Vinyl Records
Situated in Brixton's Reliance Arcade (one of the trio of covered markets) Pure Vinyl Records does exactly what it says on the tin. The small, narrow shop is lined with wooden crates stacked with new and second-hand LPs, EPs and seven-inches. Owing to the tiny space, the walls are also lined with records. If you're after some soul, funk or reggae in particular, then Pure Vinyl will serve you well. But a good dig will unearth a few other genres, including hip hop and rock, plus some local artists.