London's best car-boot sales
Hunt for secondhand treasures at the capital's finest car-boot sales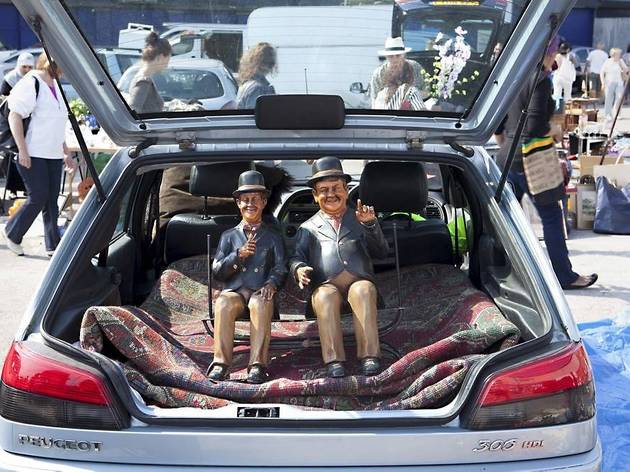 Whether its a high-end fashion steal or a cut-price antique, everyone loves a car-boot bargain. There's the best cheap shops in London and the best jumble sales to snoop around in, but there are also loads of great car-boot sales in London where you'll find much more than just chipped crockery and musty old clothes on offer.
If you think we've missed out one of London's best car-boot sales, tweet us here.
The best car-boot sales in London
Discover London's best fashion markets
There's nothing like the thrill of a good fashion find, and one of the best places in London to hunt one down is at a fashion market.
Read more
Sponsored listing
Laboratory S by Lion Studio
A 'concept' designer store in Aldgate selling clothing, jewellery, homeware, art and tech. And the concept? To create a 'community for creativity'. So while you can pick up a trendy watch here, you can also mill around taking in the visual delights at your own leisure. Set in stark white minimalist surrounds, with exposed wooden floorboards, Laboratory S gives the impression of an art gallery, which it is in a way. The 'pieces' on sale have been made by contemporary fashion designers, artists and scientists – yes, real life scientists come up with the innovative tech you can purchase here, such as the Resound No.2 oak and ceramic iPhone amplifier. Laboratory S also hosts pop-up shops and fashion workshops in the space. See their website for further details.