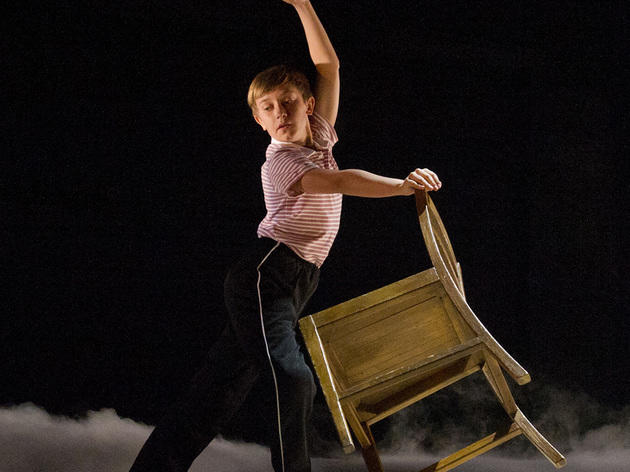 1/8
© Alastair Muir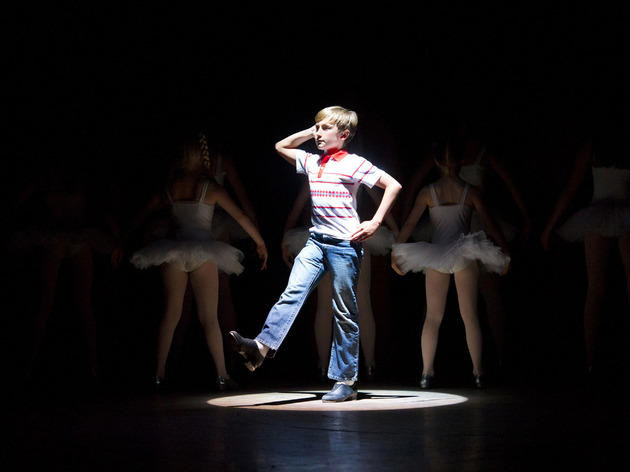 2/8
© Alastair Muir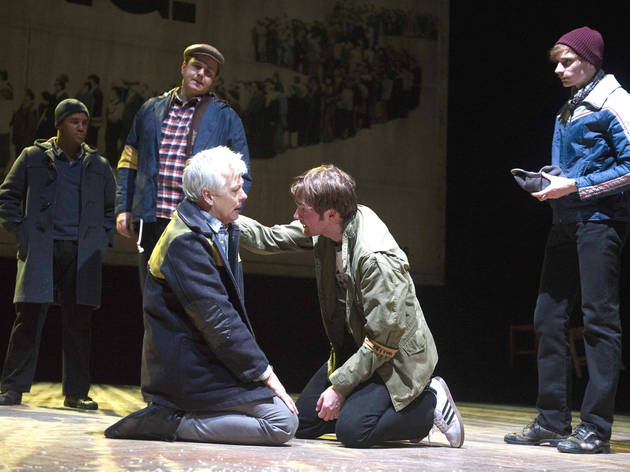 3/8
© Alastair Muir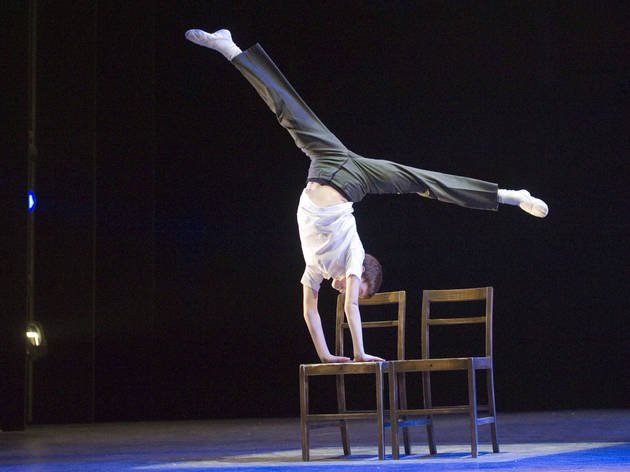 4/8
© Alastair Muir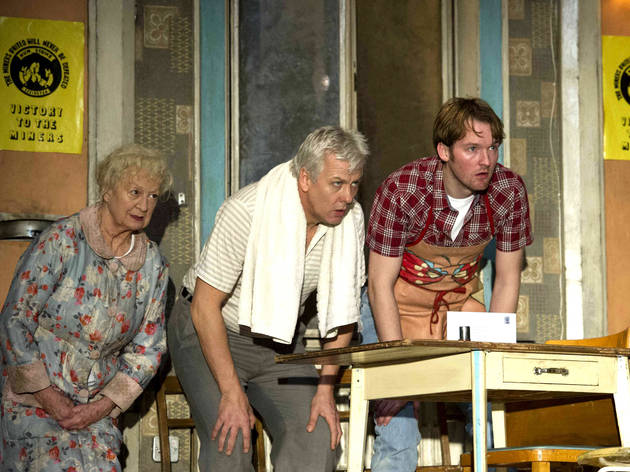 5/8
© Alastair Muir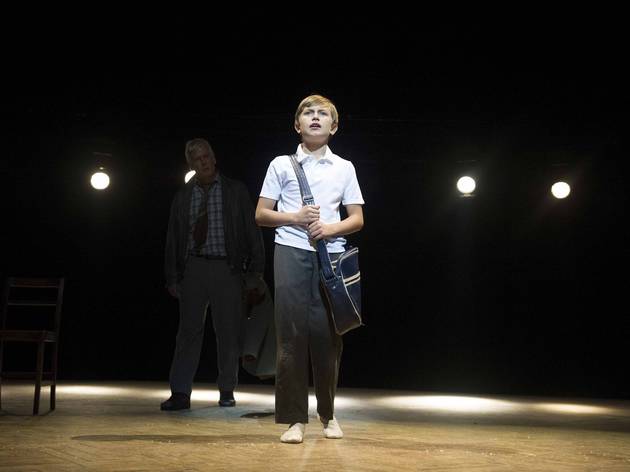 6/8
© Alastair Muir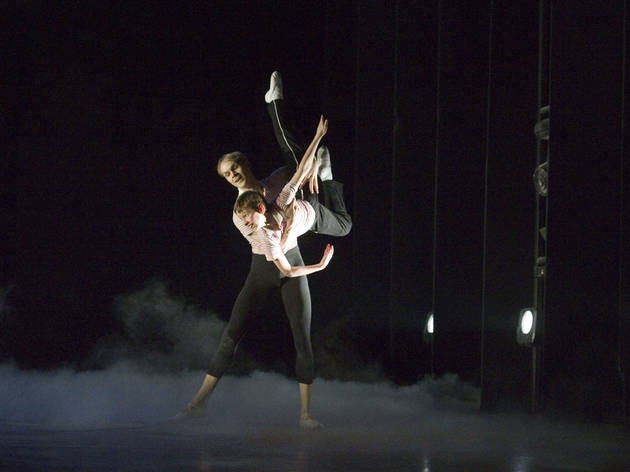 7/8
© Alastair Muir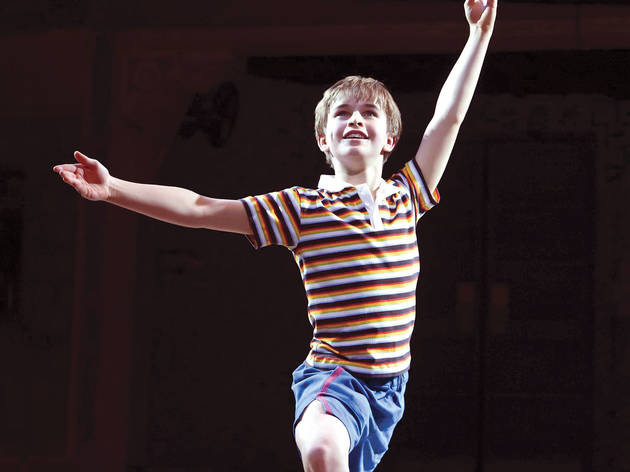 8/8
© Alastair Muir
Current cast features Ruthie Henshall as Mrs Wilkinson and Thomas Hazelby, Brodie Donougher, Ollie Jochim and Bradley Perret as Billy.
A decade after it first stamped, swore, and pirouetted into audiences' hearts, 'Billy Elliot the Musical' continues to mark itself out as one of the best nights in town. Both as tough as a miner's fist after a Friday night booze-up and as soaringly sensitive as one of Tchaikovsky's swans, it's a gritty story of hope that works its magic by defying sentimentality and slaying stereotypes.
Book writer Lee Hall has displayed a talent for comedy that has been noted by critics ever since he hit the radio airwaves with the less successful, but darkly Ortonesque 'Cooking With Elvis' in 1995.
By taking the miners' strike as the backdrop to Billy's tale, he taps into a period of history that powerfully resonates as the last great iconic clash between left and right in British politics.
What works so beautifully in 'Billy Elliot the Musical' is the miners' staunch embodiment of grimy-faced beer -without-frills masculinity – as threatened by the 12-year-old Billy's 'effeminate' attempts to express himself as a dancer, as they are by the rapacious, gorgon-style femininity of Thatcher. Hall and director Stephen Daldry exploit the gender clash to the full, both verbally and visually: so whether you're laughing at foul-mouthed ballerinas or miners in tutus, this is a glorious comedy – and near-tragedy – of dissonant values and shifting perceptions.
It was Jamie Bell, of course, who so successfully captured the popular imagination in the 2000 'Billy Elliot' film. Now, the myriad practicalities of staging the story of the motherless miner's son whose priorities go from pasties to pas de deux mean there must be several Billies. On the night I went, Dean Charles Chapman showed triumphantly that this is not a process of diminishing returns. As solemnly beautiful as a medieval knight, he brought both streetwise punch and the precision of a true professional both to his performance and the dance routines.
A good musical demands great stage pictures, and 'Billy Elliot' is full of them. The extraordinary, starkly lit ballet of men with wooden chairs, cigarettes, and pint glasses, as his dementia-ridden grandmother serenades Billy's 'bastard' of a dead grandfather; the devastating scene where a frustrated Billy smashes a tap dance against an advancing phalanx of darkly glinting police riot shields.
The theatre poster cliché is 'I laughed, I cried' – here you really do. Elton John's music – despite having no stand-out numbers – sensitively underscores a thrilling, devastating evening.