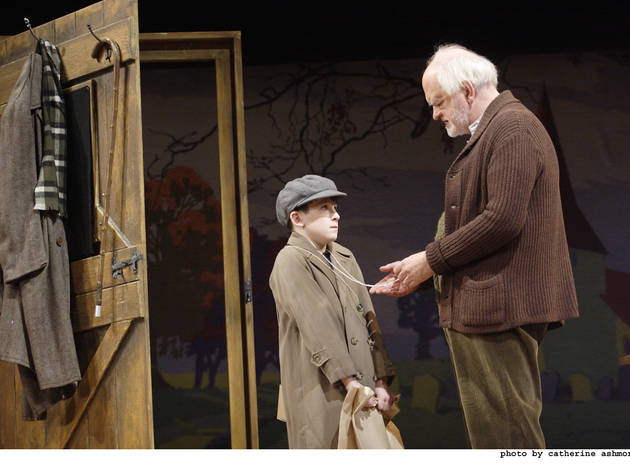 With gnarled charisma and a rich voice like a slowly creaking country gate, Oliver Ford Davies's reclusive Tom Oakley dominates this stage adaptation of Michelle Magorian's World War Two-set children's classic like a magnificent oak tree: old as the hills, impossibly dignified and immensely reassuring.
When its star isn't on stage, Angus Jackson's production looks flimsier. At the risk of coming across as a monster, I wasn't taken with either of 'Goodnight Mister Tom's child leads: the young actors rotate, but on press night Ewan Harris's supposedly traumatised wartime evacuee William – forced upon the taciturn but kindhearted Tom – was too chipper by half, while William Price's pathologically flamboyant classmate Zach felt like somebody rejected by 'Pineapple Dance Studios' for being a bit much.
David Wood's adaptation is decent, but the tone of the production is uneven, with the brief lurch into horror when William leaves the care of Tom to visit his mother in London at odds with the intense tweeness of the Dorset-set bulk of the play.
Still, there's much to enjoy, with a lovely dog puppet carrying welcome shades of 'War Horse', while by and large any shortcomings in the rest of the cast are made up for by Davies, a weather-beaten rock in a sugary sea.