1/8
© Manuel Harlan
'Henry the Fifth'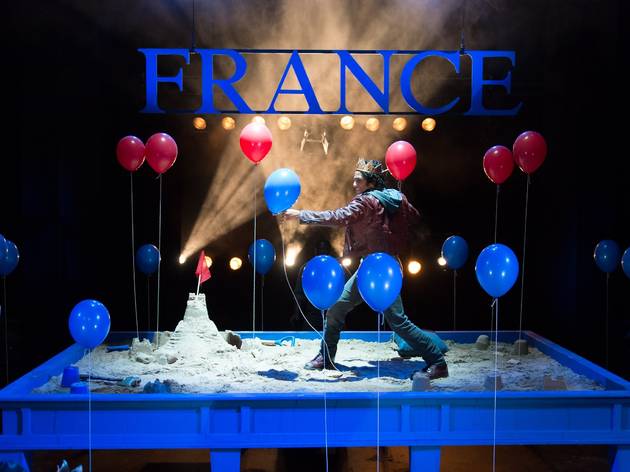 2/8
© Manuel Harlan
'Henry the Fifth'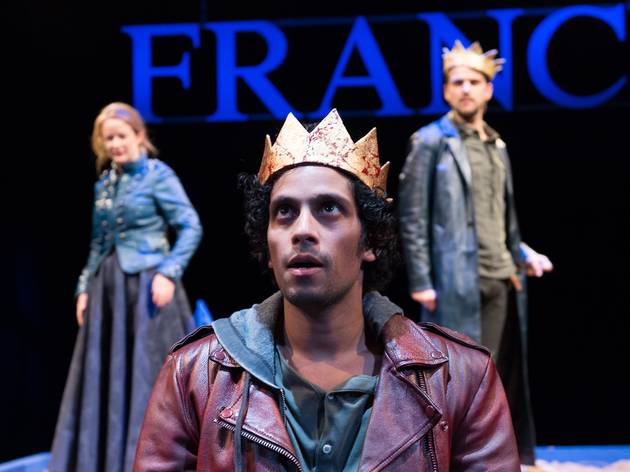 3/8
© Manuel Harlan
'Henry the Fifth'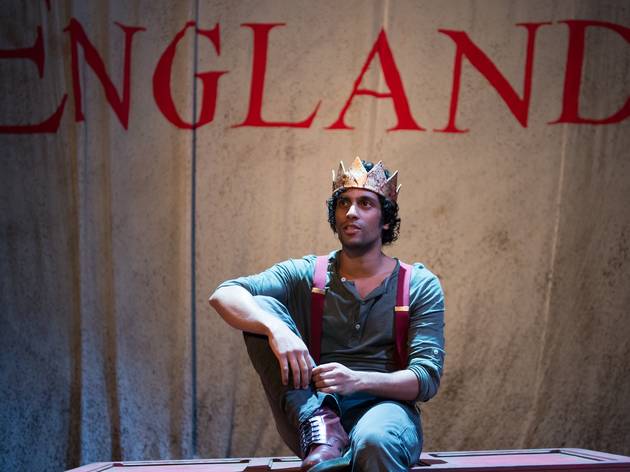 4/8
© Manuel Harlan
'Henry the Fifth'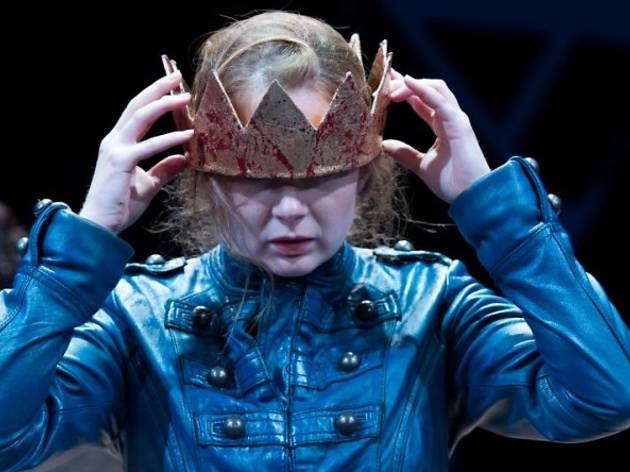 5/8
© Manuel Harlan
'Henry the Fifth'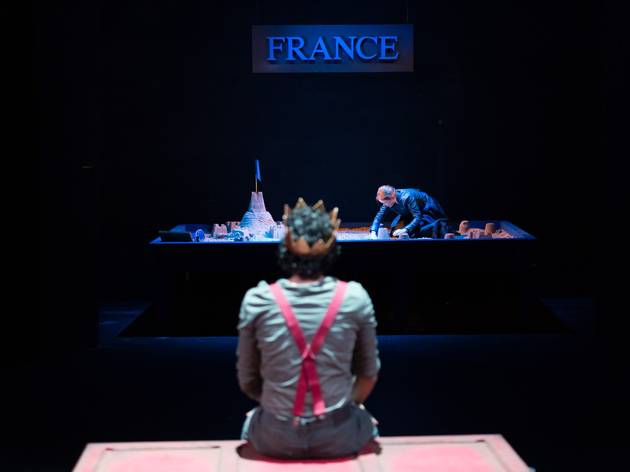 6/8
© Manuel Harlan
'Henry the Fifth'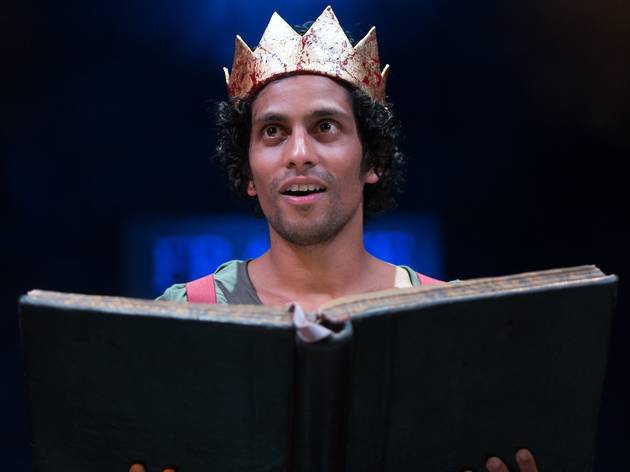 7/8
© Manuel Harlan
'Henry the Fifth'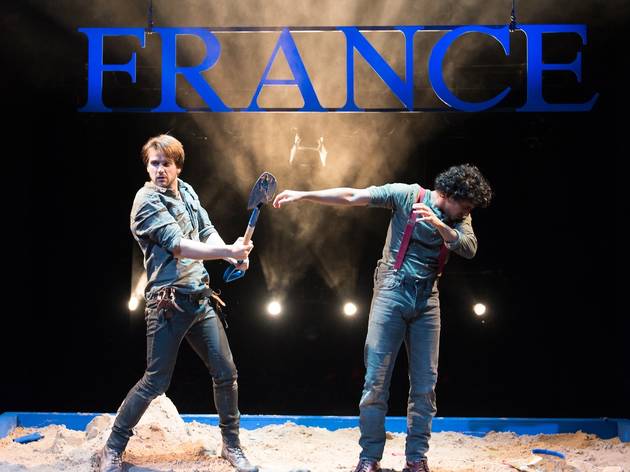 8/8
© Manuel Harlan
'Henry the Fifth'
'Henry The Fifth' returns to the Unicorn in May 2015. This review is of the show's 2013 run.
'Henry V' is probably one of the hardest Shakespeare plays to adapt for children. It's wordy and its main themes are about courage and leadership: characteristics a little irrelevant to the pre-teens.
So Belgian playwright Ignace Cornelissen – who produced an excellent kids' version of 'The Winter's Tale' last year – has taken the play apart for the Unicorn Theatre and created something quite different with its fragments. This show tries to focus on why you really shouldn't fight with your neighbour.
It starts with a bored, young, leather-jacketed Henry realising there's no money in England's coffers. France, he decides, is where it's at, so he nips across the Channel to try to persuade the French king to hand everything over. It starts off as a semi-friendly negotiation with his young daughter Princess Katherine, but turns into full blown war.
Ellen McDougall's production is an amusing, meta-theatrical tale of two kingdoms. Most of the action is played out in France – which is a kind of big snooker table filled with sand. The actors talk to the audience and there are some nice, relaxed and funny performances from a strong cast.
The most arresting touch by far is having both sides's armies represented by balloons. There's a brilliantly messy battle scene where balloons are tackled and burst, shooting confetti all over the place, while the two sides grapple in the middle of the great sandpit.
But Shakespeare's plot is actually pretty difficult to excavate and as a result, the show lacks a decisive through line. Generally it seems to imply that arguing with your fellow man is bad, but the battle scenes are so entertaining (clearly also a sentiment felt by the hundreds of cheering school-kids who saw it the day I did), that it's hard to come away thinking that duffing up your neighbour is such a bad idea.