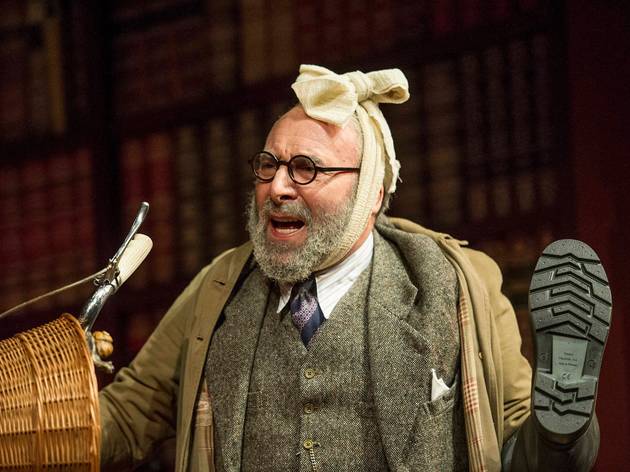 1/7
© Alastair Muir
'Hysteria'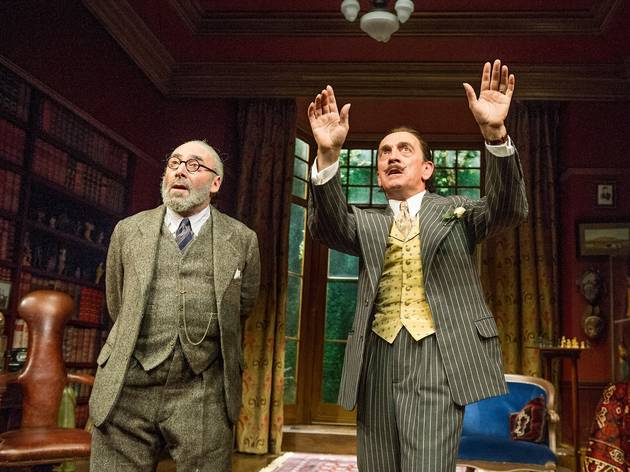 2/7
© Alastair Muir
'Hysteria'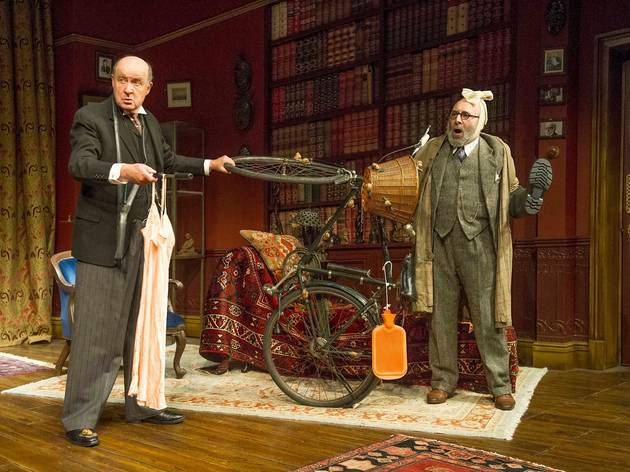 3/7
© Alastair Muir
'Hysteria'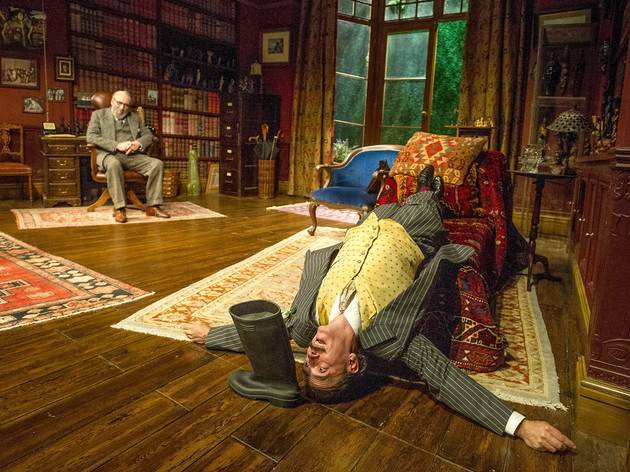 4/7
© Alastair Muir
'Hysteria'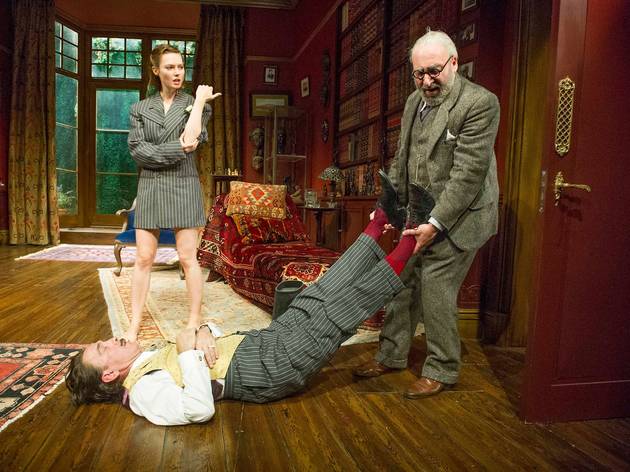 5/7
© Alastair Muir
'Hysteria'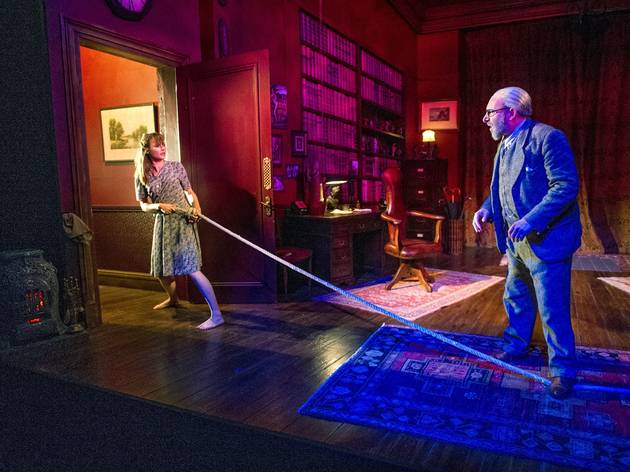 6/7
© Alastair Muir
'Hysteria'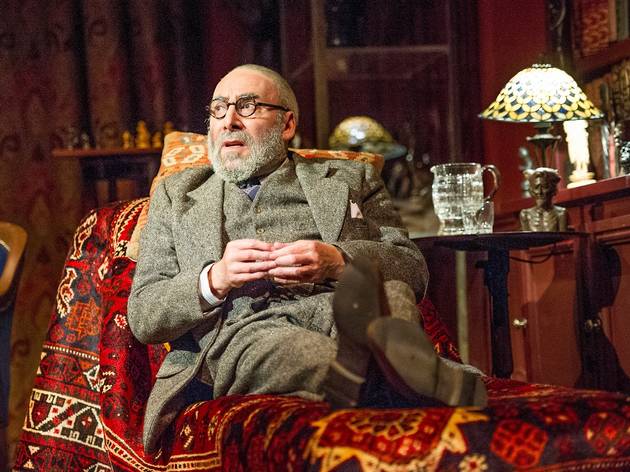 7/7
© Alastair Muir
'Hysteria'
At its best, Terry Johnson's 'Hysteria' is an exercise in manic intellectual acrobatics, a farcical romp through Freudian (and the odd bit of Jungian) theory designed to appeal to those who know their 'anima' from their elbow.
It throws together a morphine-addled Freud, an armpit-fixated Dali, a girl who spends half the play naked, and – of course – a closet. The ensuing verbal and visual combinations range from the conceptually sublime to the sometimes disappointingly ridiculous.
The production – directed by Johnson himself – has been touring since last year, but a new cast (with the exception of Antony Sher as Freud and David Horovitch as his doctor Yahuda) ably sustains the comic intellectual fizz.
The action opens in 1938 Hampstead: Freud, in the advanced stages of oral cancer, is sitting in his consulting room late at night when a knock comes at the French windows, and Lydia Wilson's Jessica enters.
Jessica is the ticking timebomb around whom the play's tension centres. Is she Freud's anima – 'The lunatic. Jung!' he exclaims as she proposes this – an obsessed student, or a skeleton in his closet? Wilson's performance ably skates between comedy and pathos as she maps out Johnson's increasingly complex answer to this latter question.
It may seem a little unfair to say this, but 20 years after this play was first written, Johnson's production seems somewhat better than his script. The performances are uniformly glorious – not least Adrian Schiller as hyperventilating, self-obsessed Dali – and some of the visual coups de théâtre flirt very amusingly with the idea that Freud was perhaps a closer companion to farce than surrealism.
But the clumping conclusion – though relieved a little of its leadenness by a morphine get-out clause – somewhat undercuts the brilliant playfulness that has led up to it.
The attempt to mix farcical nudity with extremely serious historical nudity doesn't quite pay off either. Those cavils aside, this remains a highly enjoyable conceptual merry-go-round. Almost worth it for the Freudian slip joke alone.
By Rachel Halliburton