Heads up! We're working hard to be accurate – but these are unusual times, so please always check before heading out.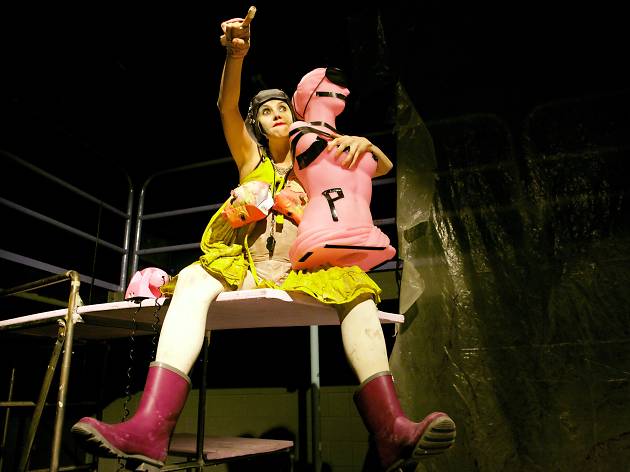 Off-West End theatre
Think beyond theatreland with our guide to London's best off-West End theatre
London's off-West End theatre scene is a bustling, vibrant hub of new shows and revivals all performed at subsidised theatres. Here's Time Out's guide, including reviews, tickets and theatre information for the off-West End shows that even the most traditional theatre-goer would be sorry to miss.
Central London off-West End theatre
North London off-West End theatre
In normal times, 'Sleepless' would probably not be a musical worth the detour to Wembley Park. But these are not normal times. An all-singing adaptation of the original screenplay to 'Sleepless in Seattle' (but for whatever reason not allowed to call itself 'Sleepless in Seattle'), it's a slender story garnished with peppily pedestrian songs that follows the converging lives of Baltimore-based journalist Annie and Seattleite architect Sam, who she falls for after hearing him [checks notes] mourn the death of his wife on the radio. The 1993 film was a smash because it had stars Meg Ryan and Tom Hanks to luminesce over the cracks. In this version by Michael Burdette, Robert Scott and Brendan Cull, ex-pop stars Kimberley Walsh and Jay McGuiness are absolutely likeable enough but clearly not in the same league as their megastar forebears. Here's the thing, though. THEY'VE STAGED AN ACTUAL MUSICAL. WITH SONGS AND COSTUMES AND SETS AND DANCING AND PEOPLE TOUCHING. It's the blessed, deceptive normalcy of it all that really lands in Morgan Young's production. If this was six months ago, 'Sleepless' would be outclassed by a dozen flashier musicals. But now it's the only show in town, and being sniffy about it is like being sniffy about the offer of a turkey twizzler when you haven't eaten for a month. The Troubadour is a gargantuan space, that can squeeze a fair few hundred souls in under social-distancing restrictions. You'd struggle to do this with the cramped Victorian and Edwa
'A Christmas Carol' remains the most popular and malleable of seasonal tales, having recently become a seasonal staple at the Old Vic via Jack Thorne's deliriously OTT version (which has played the last three Christmases on the trot), and also made some waves in a 'hard-hitting' BBC version that made some waves at the end of 2019. For 2020, that connoisseur of the ghost story Mark Gatiss has penned his own new version, in which he'll star as Jacob Marley, the deceased former business partner to literature's most iconic miser, Ebeneezer Scrooge (which suggests a bigger role for Marley than usual). Further casting for Adam Penford's production is TBC, but it's off to a flying start with the venue: after an initial run in Nottingham it will transfer to the non-more-atmospheric Alexandra Palace Theatre. Tickets go on sale February 17 2020. Full schedule TBA.
South London off-West End theatre
This dystopian drama by Philana Imade Omorotionmwan is set in a world where young black boys have their legs forcibly amputed when they reach adolescence. 'Before Evening Comes' follows 13-year-old Totome, as his mother fears for his future. It's directed by Anastasia Osei-Kuffour, after reaching the finals of Theatre503's International Playwriting Award.
A woman gives birth during the 2016 US election, then confronts the reality of raising a baby in Trump's America. Mathilde Dratwa's 'Milk and Gall' has a structure that's designed to mimic the sleepless nights of new parenthood, and explores how politics impacts day-to-day experiences of motherhood. It premieres at Theatre503, after reaching the finals of the venue's International Playwriting Award.
East London off-West End theatre
Dame-par-excellence Clive Rowe and Hackney panto go together like mince pies and brandy butter, so it's great to see him back on board for this year's 'Jack and the Beanstalk'. He'll play Jack's mum Dame Daisy Trot, who packs off her son to sell the family cow, and gets rewarded with a fistful of mysterious beans. Hackney Empire has built up an enviable reputation for serving up one of London's best pantos, mixing glittery backdrops and traditional humour with plenty of nods to the 21st century world beyond the theatre's doors.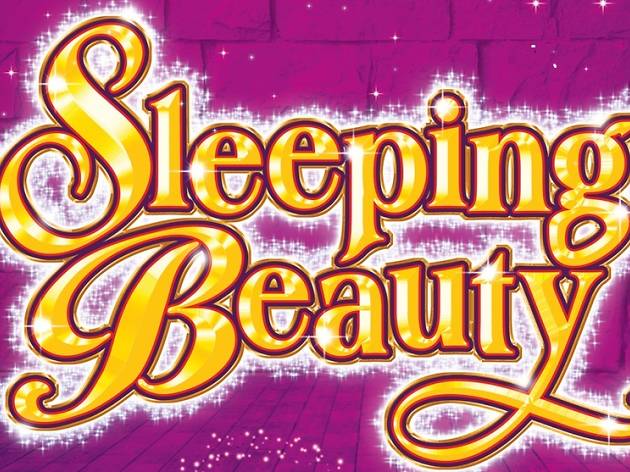 Down-to-earth East London venue Hoxton Hall's panto for 2020 is 'Sleeping Beauty'. The atmospheric former music hall has teamed up with Coventry-based Imagine Theatre to offer a kid-friendly story of a dozy princess. Ages three-plus.
West London off-West End theatre
The impressively multi-talented Vikki Stone is already a musical theatre actor, songwriter, comedian, and panto villain par excellence. She unleashed a memorable performance as Abanazer in the Lyric Hammersmith's 2016 'Aladdin'; now, she's returning to the magic carpet-flying fairytale, this time as author. The Lyric panto is typically one of London's edgiest and best; this year's offering will feature a live band, plenty of gags, and traditional audience participation galore. Ages six-plus.