Off-West End theatre
Think beyond theatreland with our guide to London's best off-West End theatre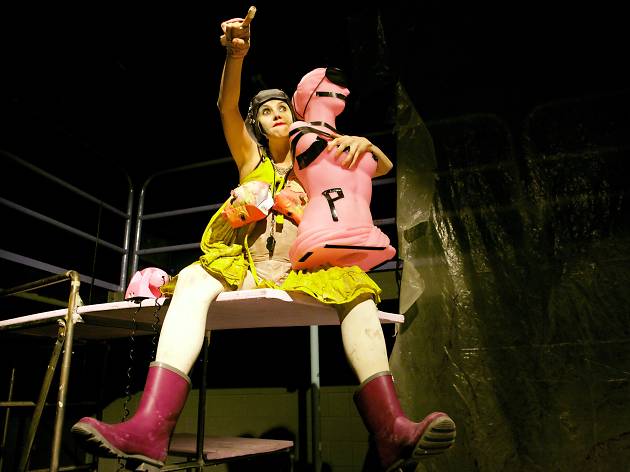 London's off-West End theatre scene is a bustling, vibrant hub of new shows and revivals all performed at subsidised theatres. Here's Time Out's guide, including reviews, tickets and theatre information for the off-West End shows that even the most traditional theatre-goer would be sorry to miss.
East London off-West End theatre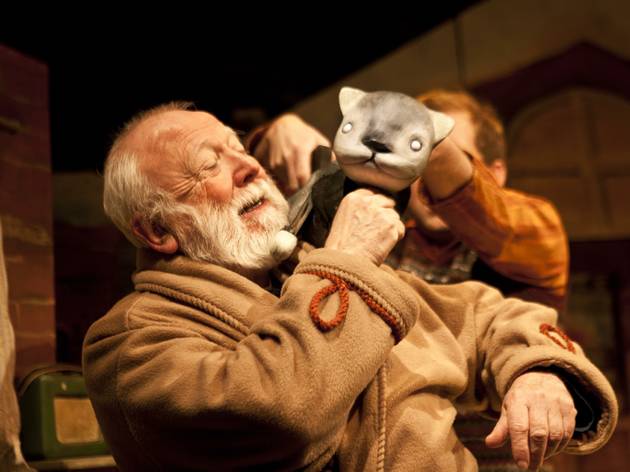 This review of the show is from 2014. Raymond Briggs's 'Father Christmas' returns to the Lyric for Christmas 2018. This Lyric Christmas staple brings Raymond Briggs's 'Father Christmas' to enchanting life. The author of 'The Snowman' is known for his beautiful depictions of the season – and this adaptation by theatre company Pins and Needles is equally charming. Zoe Squire's hand-painted set has an old-school appeal to it, complete with gorgeous wooden animal puppets by Max Humphries. Santa's sleigh is a spectacle: his huge reindeers gallop through the dry ice that slowly fills the stage. And the twinkling fake snow gives a truly chilly atmosphere. In an original twist, Kate Adams performs the music and sound effects live on stage, perched in an attic-style room above the action. She rattles maracas when Father Christmas (Vic Llewellyn) shakes salt on his breakfast, whistles when the kettle boils and becomes a well-spoken radio voice reporting snowy weather. In the spirit of the book it's based on, Llewellyn – who's the spitting image of Briggs's drawing – is a rather grumpy Santa, moaning about the 'bloomin' cold' and 'bloomin' chimneys' as he performs his Christmas duties. All good, but although you'd hardly expect a complex plot in a play for the under-sixes, the complete lack of storyline means it's not really going to be that stimulating for accompanying adults and older children. A large section of the play is simply Father Christmas's morning routine, and the focus t
A witch soars across the skies – and picks up a few animal pals along the way – in this adaptation of the best-selling picture book by Julia Donaldson and Axel Scheffer. It's created by Tall Stories, who've created a host of loveable stagings of storybook favourites, and uses their typical combo of sing-a-longs, puppetry, and quirky humour. Ages three to eight.
West London off-West End theatre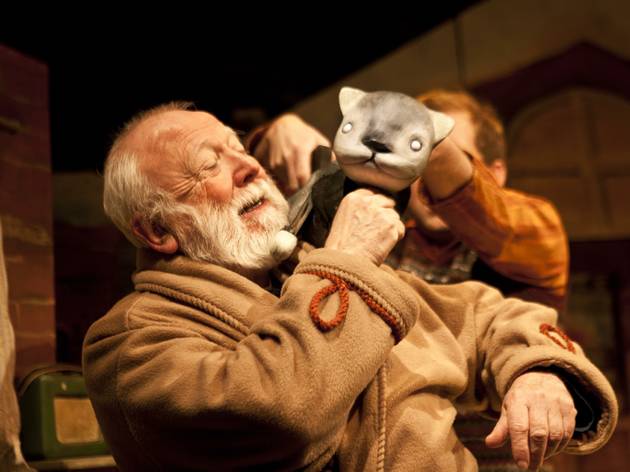 This review of the show is from 2014. Raymond Briggs's 'Father Christmas' returns to the Lyric for Christmas 2018. This Lyric Christmas staple brings Raymond Briggs's 'Father Christmas' to enchanting life. The author of 'The Snowman' is known for his beautiful depictions of the season – and this adaptation by theatre company Pins and Needles is equally charming. Zoe Squire's hand-painted set has an old-school appeal to it, complete with gorgeous wooden animal puppets by Max Humphries. Santa's sleigh is a spectacle: his huge reindeers gallop through the dry ice that slowly fills the stage. And the twinkling fake snow gives a truly chilly atmosphere. In an original twist, Kate Adams performs the music and sound effects live on stage, perched in an attic-style room above the action. She rattles maracas when Father Christmas (Vic Llewellyn) shakes salt on his breakfast, whistles when the kettle boils and becomes a well-spoken radio voice reporting snowy weather. In the spirit of the book it's based on, Llewellyn – who's the spitting image of Briggs's drawing – is a rather grumpy Santa, moaning about the 'bloomin' cold' and 'bloomin' chimneys' as he performs his Christmas duties. All good, but although you'd hardly expect a complex plot in a play for the under-sixes, the complete lack of storyline means it's not really going to be that stimulating for accompanying adults and older children. A large section of the play is simply Father Christmas's morning routine, and the focus t