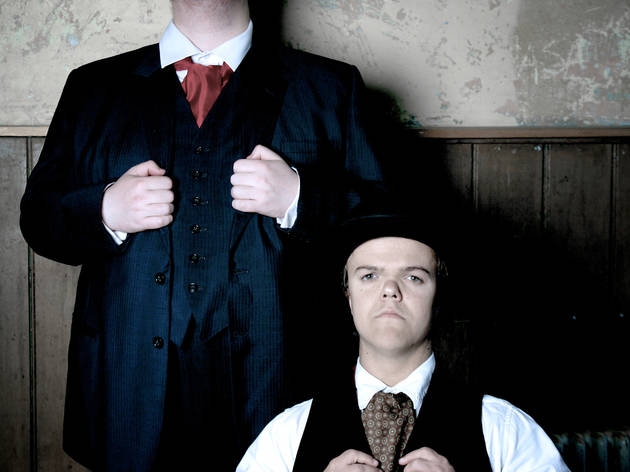 'We must remember to leave our humanity and our terrestrialism at the threshold,' HP Lovecraft once wrote. Those entering the hallowed halls of Wilton's Music Hall ready to experience 'The Horror! The Horror!' would do well to heed his advice, for all is not what it seems as we sit to watch what is allegedly the first show in variety troupe AS Brownlow & Company's 'spectacular new season'.
Sworn to secrecy by Mr Brownlow, I am loathe to reveal what happens in 'The Horror! The Horror!' But the clue is in the campy title with stranger and stranger things befalling our eccentric entertainers.
It's a rambunctious mixture of Victorian variety theatre and eerie magical malady, and modern purveyors of stage horror Theatre of the Damned dress up as Brownlow and Co to give us a devilish night out. Needless to say Mr Merrick's Miraculous Performing Puppies will draw gasps for reasons other than perhaps intended.
But although Lovecraft's formula of superficial normality mixed with the underlying presence of the supernatural has been followed to the letter by the company, after a while we begin to expect the unexpected and tension drops significantly as the piece wears on.
However in a grandiose space that can often overwhelm the shows on its stages, Theatre of the Damned have succeeded in harnessing Wilton's special ambience. 'The Horror! The Horror!' provides both tricks and treats, feeling right at home in London's oldest (and spookiest) surviving music hall.