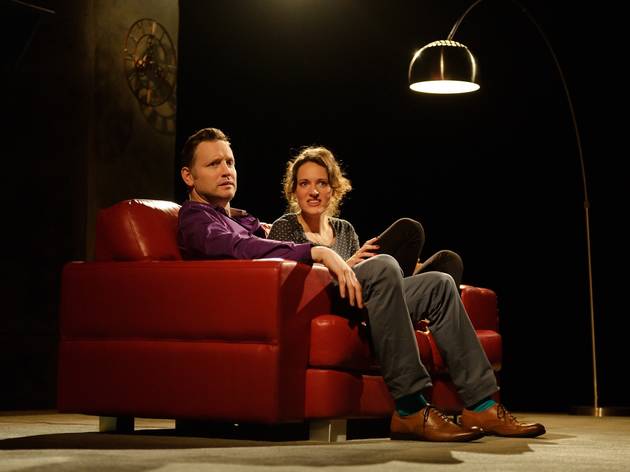 1/6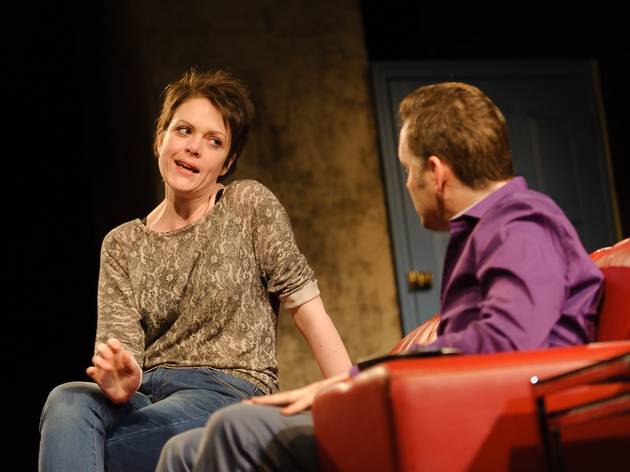 2/6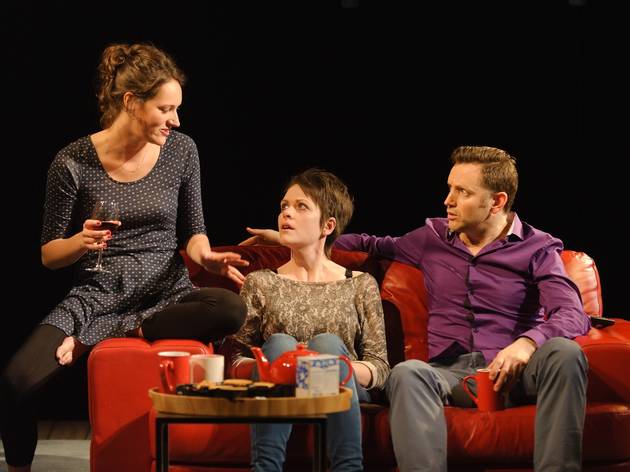 3/6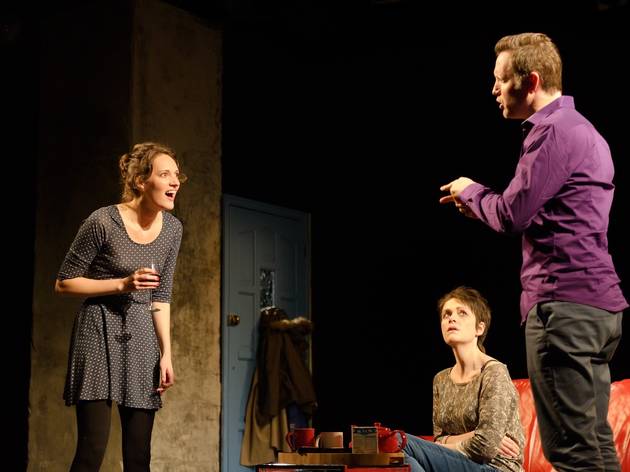 4/6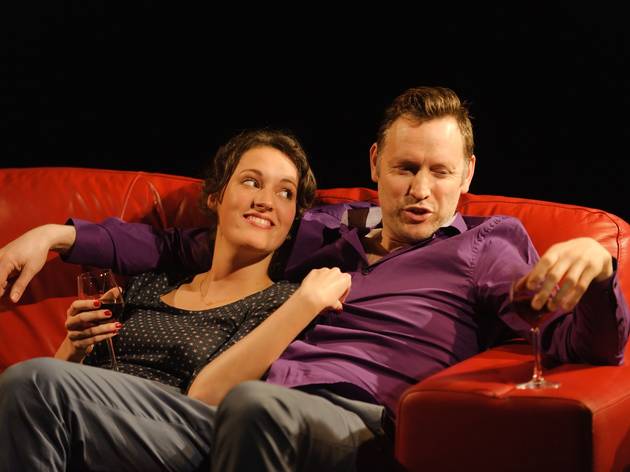 5/6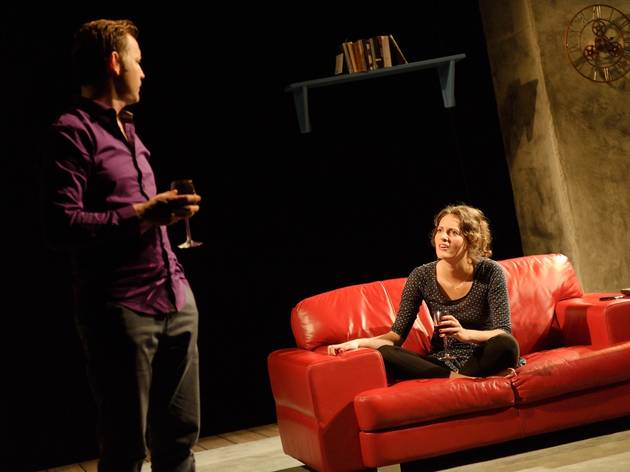 6/6
Whereas Romeo and Juliet just couldn't get it together, Harry and Jo – the couple in Vicky Jones's itchingly uncomfortable but very funny new play – can't be apart. They're made for each other. Or are they?
Jones keeps us guessing. As the couple stay up all night drinking and waiting for news of Jo's sister, who is about to give birth, we're unsure whether this couple, who seem to know each other inside out, aren't really pulling each other apart at the seams.

It's a night that becomes a fucked up contest to see who can outwit, shock and hurt the other more, with the duo swerving from lovingly singing 'Phantom of the Opera' songs on karaoke to physically fighting. When Kerry – Harry's impossibly nice, weepy work friend – turns up, she's a test of his devotion to Jo; and it's Kerry's presence that eventually makes plain how dysfunctional the couple's relationship has become. The deeply unsettling atmosphere builds and builds right up to the play's ambiguous ending.

A portrait of a modern couple or demonstration of the worst sort of relationship there could be? This is either or both. The characters are sharply drawn and Jones's dialogue achingly funny. From the first scene – the most atrociously uninterested sex scene ever – through to Jo remorselessly tearing chunks from Harry and Kerry, this is witty, brave and galling writing.

Phoebe Waller-Bridge – whose collaboration with Jones birthed last year's hit 'Fleabag' – is all goofy stares and quick-fire comebacks as Jo. She plays her as too intelligent for her own good, so when her moments of vulnerability emerge, they're an intense jolt back to the reality of the couple's situation. Rufus Wright has an open-faced stability as Harry, which provides a good counterbalance to snarky Jo; it also means that when his darker compulsions emerge, the effect is devastating.

Jones's script folds our expectations over and over so we're always questioning what is happening between this couple. There's not a whole lot of universality to the story, but there is more than enough wit as well as a harshly realistic, intelligent dissection of the complexities of love.