Musicals and theatre in London
Theatre reviews, tickets and offers – it's your one-stop guide to plays and musicals in the West End and the best shows in London.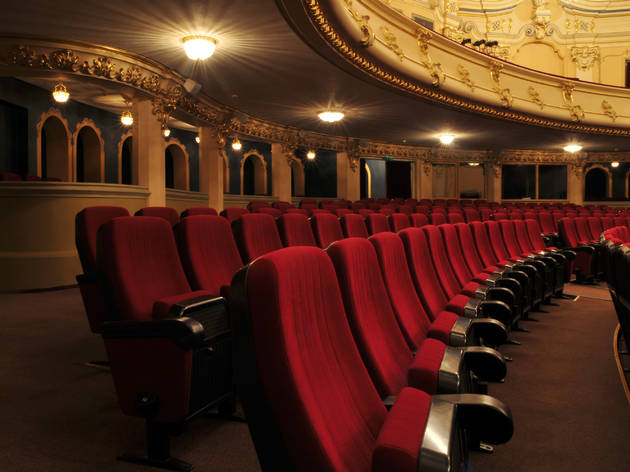 London theatres given green light to reopen in August
It's fair to say that the outlook for London's theatres has been a little gloomy throughout all of this. Their doors have remained closed since lockdown began in March, and while other industries have made a start on their return – from retail to hospitality – it's been harder for the theatre world to envisage a comeback. Well, in the latest dramatic move from the government, theatres can now start setting their sights on a return, with a reopening date of August 1 shared ambitiously in the prime minister's press conference today (Friday July 17).  Boris Johnson told the public that remaining leisure settings would be allowed to reopen from Saturday August 1, including bowling alleys, ice-skating rinks, casinos and, of course, theatres.  'From August 1, we will restart live indoor performances to a live audience, subject to the success of pilots, and we will pilot larger gatherings with a view to a wider reopening in the autumn,' said Johnson.  Secretary of state for digital, culture, media and sport Oliver Dowden confirmed the news on social media, saying the return of indoor performances at theatres would be contingent on pilots being held with the London Symphony Orchestra and other organisations.  From 1 August socially distanced audiences can return for indoor performances in theatres, music halls and other venues. This builds on pilots with @londonsymphony and others. So pleased to make progress to Stage 4 of our road map for culture. pic.twitter.com/Js7dQUghZ6
Read the latest theatre news
The best theatre streaming right now
National Theatre Live: 'Les Blancs'
Lorraine Hansberry was an African-American playwright who died tragically young, aged just 34, in 1965. In her short career, she became the first African-American female writer to be performed on Broadway. Her last play, 'Les Blancs', which she didn't live to see produced, is the latest in the National Theatre's At Home season, streaming from Thursday July 2 for a week for free. 'Les Blancs' ('The Whites') is a rumination on Black identity… and so much more. Hansberry's only work to be set in Africa, it's sprawling, sometimes abstract, sometimes deeply personal. Find out more here.
The Old Vic: 'The Greatest Wealth'
We all love the NHS, but the last few months have crystalised just how invaluable the institution is. To show its appreciation for everything those in the service have done at this time of national crisis, the Old Vic is broadcasting a series of specially commissioned monologues celebrating the NHS called 'The Greatest Wealth', plus a new play written by Booker Prize-winning author Bernadine Evaristo. Find out more here.
'Fleabag'
'Fleabag' has returned, but this time, it's to raise funds for three UK charities on the front line of the coronavirus pandemic. Phoebe Waller-Bridge's West End theatre show is available to stream on Soho Theatre's on-demand site and Amazon Prime Video (US, UK). It costs £4 (or more if you can afford it), and the proceeds will be split between National Emergencies Trust (NET), NHS Charities Together and Acting for Others. Remember, people are all we've got.
Find more plays to stream online