10 great TV shows to stream right now
It's not a night in without some top telly – here's our pick of shows that'll have you hooked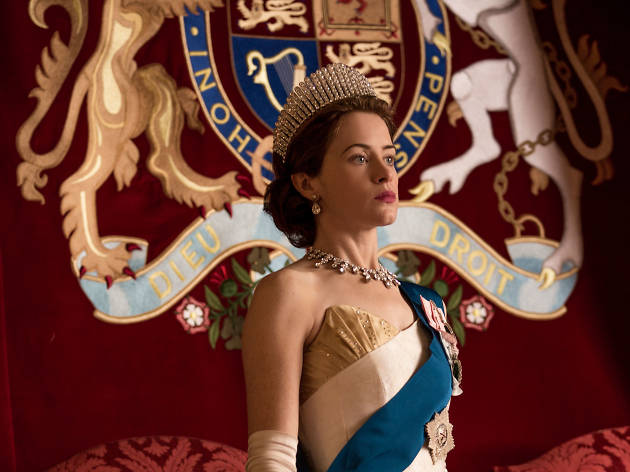 Ever had so much to do that you decided the best solution was to do nothing at all? It happens. Thankfully, distraction from your to-do list is only ever a tap and a swipe away. And of course, with so many great TV shows to get through, you're going to need some sustenance, which is where Magnum comes in. Grab a tub from the freezer, pop it on the kitchen counter while you pick what to watch, then by the time you've made your choice you'll be ready to crack through the chocolate top and get stuck in. Plus with four flavours to choose from, your feasting can be as varied as your viewing. Ready, set, stream!
At Time Out, we're all about exploring the city. But during these dark, chilly winter evenings, a cosy night in can be just as thrilling. So we've teamed up with Magnum to help you enjoy some Time In (see what we did there?), and embrace the pleasure of missing out. #POMO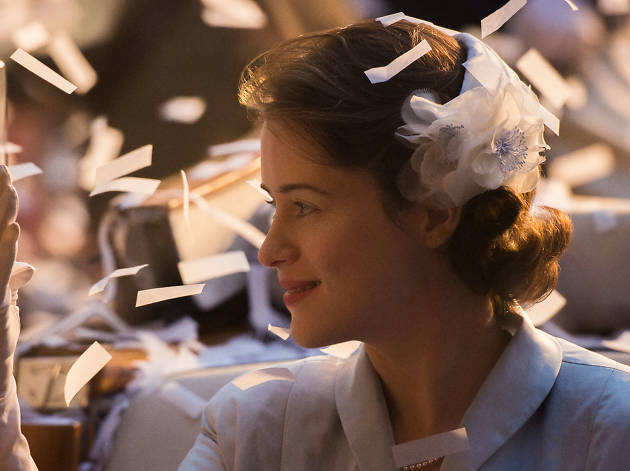 Netflix
What is it? Claire Foy and Matt Smith are Queen Elizabeth II and Prince Phillip in this glossy, gripping Netflix series telling the story of the royal family. The first two seasons take us from 1947 to 1964, via drama, scandal and seriously posh clothes.
Why watch? To glimpse behind-the-scenes royal goss and to lust after all those tiaras.
On Netflix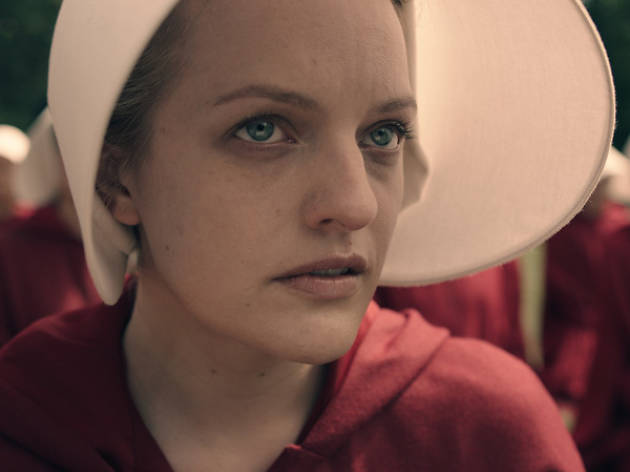 Channel 4
What is it? An award-winning adaptation of Margaret Atwood's post-apocalyptic novel about an America where fertile women are forced into reproductive slavery. It's troubling but essential viewing, starring Elisabeth Moss as handmaid Offred.
Why watch? Because it's amazing, that's why. Plus a second season is coming later this year, so now is the perfect time to catch up.
On iTunes and Amazon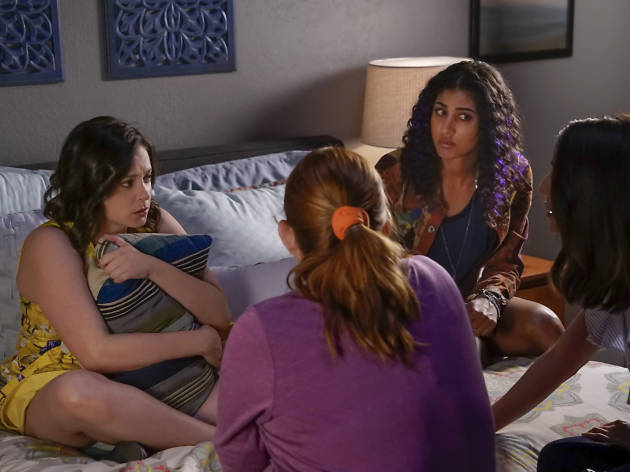 Robert Voets
What is it? Rachel Bloom stars as Rebecca Bunch in this super clever comedy-musical. She's a successful New York lawyer who's just been handed a huge promotion, but jacks it all in to move across the country in pursuit of her former summer-camp fling.
Why watch? The show has been praised for its refreshing treatment of mental health. And those showtunes are seriously catchy.
On Netflix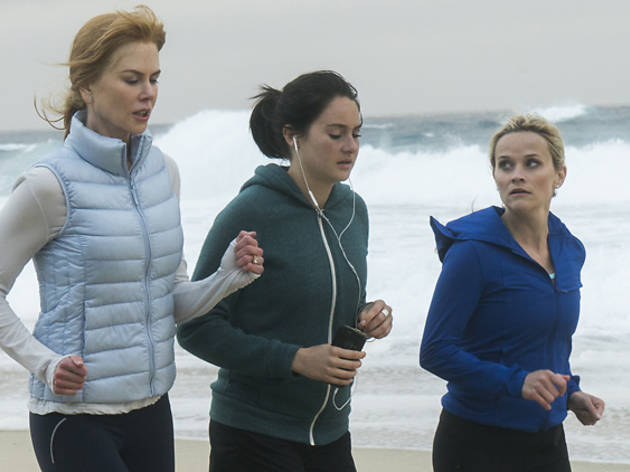 What is it? A crime thriller about a bunch of Monterey moms sparring during the school run. Sounds silly, but you know from the start that someone ends up dead, and it reveals itself to be a captivating study of friendship, parenting and domestic violence.
Why watch? Nicole Kidman, Reese Witherspoon, Shailene Woodley and Zoë Kravitz; roll calls so strong are few and far between.
On Now TV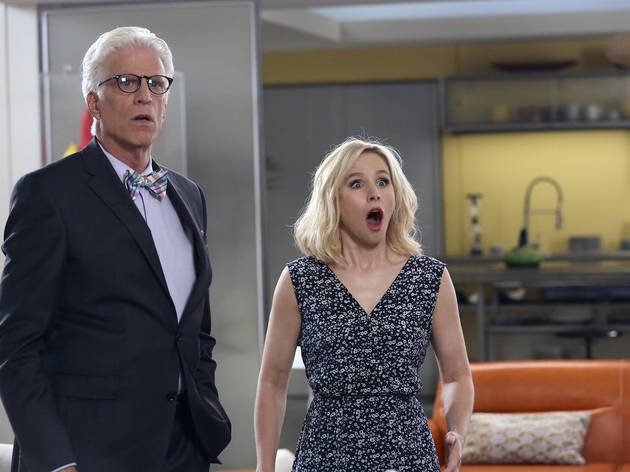 NBC
What is it? A fresh, funny and incredibly bingeable US sitcom set in a secular afterlife. Eleanor Shellstrop (Kristen Bell) arrives, post-embarrassing passing, and discovers she's bagged a rare spot in The Good Place. Only trouble is, the folks in charge think she's someone else.
Why watch? To witness Ted Danson being incredible as The Good Place architect Michael.
On Netflix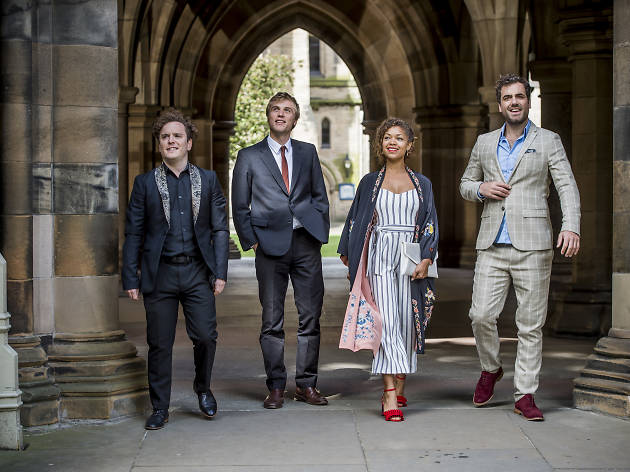 Alan Peebles/Netflix
What is it? The romantic dramas of a group of uni mates living in Glasgow in their twenties. The series kicks off when old-fashioned romantic Dylan is forced to revisit every girl he's ever slept with after finding out he has an STI.
Why watch? It's sweet, funny, truthful and often surprisingly moving.
On Netflix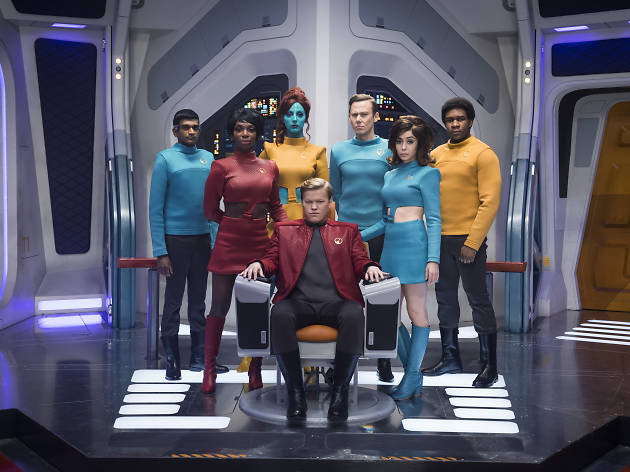 Jonathan Prime / Netflix
What is it? Charlie Brooker's dangerously dark series set in a near future. All four seasons are made up of standalone episodes telling satirical, sharp and downright scary stories about the potential consequences of our beloved technology. Basically you'll never look at your phone in the same way again.
Why watch? To find out what terrifying technological advancement you should be most petrified of.
On Netflix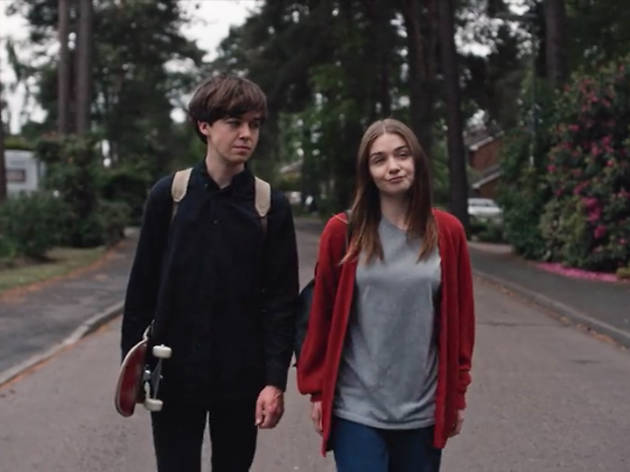 The End of The F***ng World
What is it? A gripping dark comedy drama based on a graphic novel of the same name. It follows 17-year-old James, a self-professed psychopath, and Alyssa, who he has selected as his first murder victim, on a road trip like no other.
Why watch? For your fix of awkward outcasts. It's an odd and disturbing watch, but it's captivating and hilarious too.
On Netflix and All 4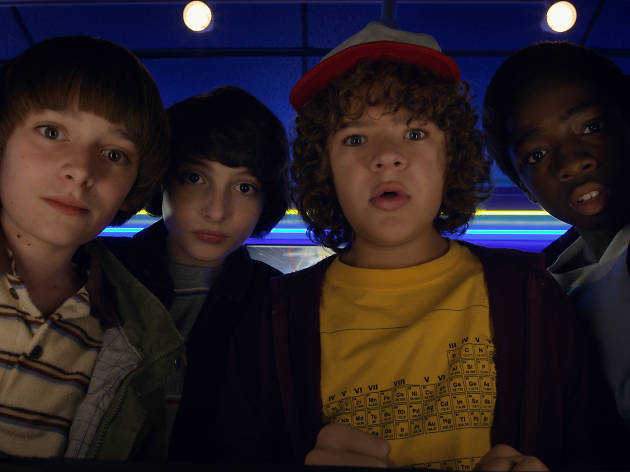 Netflix
What is it? If you haven't heard of 'Stranger Things' (and we're not quite sure we believe you) it's an '80s-set sci-fi series, following the disappearance of 12-year-old boy Will Byers and the appearance of a mysterious girl called Eleven. Season two landed on Netflix at the end of last year.
Why watch? For those retro vibes, the otherworldly mysteries and an ace science-fiction fix.
On Netflix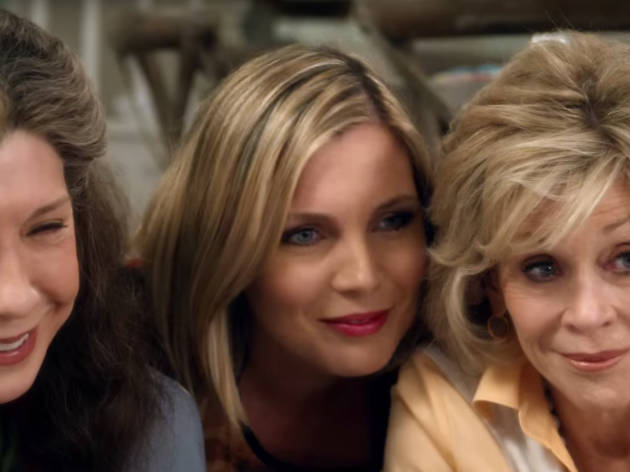 What is it? Lily Tomlin and Jane Fonda play unlikely best friends, thrown together when their husbands reveal they are leaving them, for each other. The sweet and funny family comedy is from 'Friends' co-creator Marta Kauffman.
Why watch? The show's fourth season, which arrived last month, was more powerful and emotional than ever.
On Netflix
Show more
Snap up exclusive discounts in London
Time Out's handpicked deals — hurry, they won't be around for long...