Bank holiday in London
Make the most of the long weekend with our guide to the August bank holiday weekend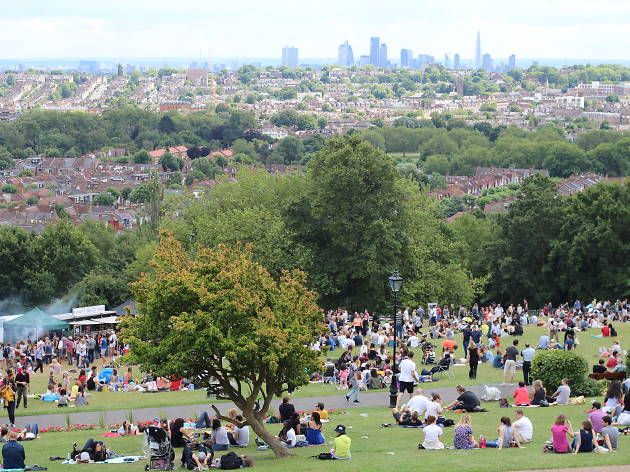 Welcome to your ultimate guide to celebrating the early May bank holiday weekend in London (5 – 7 May 2018). Whether you want to check out the best new art exhibitions, watch one of our favourite new theatre shows, get out of town on a day-trip, or just spend all night partying at London's best clubs, we've got you covered. Our guide will guarantee you'll make the most of that precious, bonus time out of the office.
Sponsored listing
The Islington Townhouse
Credit where credit's due, the chef at this gastropub can certainly cook: his rare breed pork chop is a slab of fat, meaty awesomeness in a beautiful stroganoff-esque sauce; he can grill a stone bass until the edges crisp up beautifully; and his chocolate fondant will have you making noises worthy of 'When Harry Met Sally'. However, on my Friday night visit, they were banging out music so loud that plates were rattling around the table. No one else in the entire venue was eating – and who could blame them? I'd booked weeks in advance, yet instead of putting us in the upstairs restaurant area, they stuck us on little armchairs above the DJ, pounding out house tunes so deafening that our conversation ran like this: 'I can't hear you.' 'Sorry, what was that?' 'I CAN'T HEAR YOU!' 'SORRY, WHAT WAS THAT?' 'Never mind. I hate this place.' 'Me too.' Bizarre, really. The website makes it sound like a gastropub, the food tastes like a gastropub's and – despite the DJ's best efforts – the place even feels like one. On a lunchtime or a quiet weekday evening, this could be a good spot for a meal. Assuming they keep the volume down.