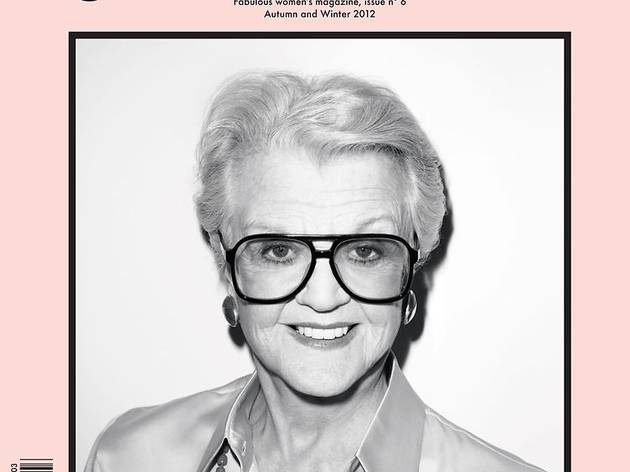 1/11
Designed by Veronica Ditting
Pink and grey are always cool together, as shown in this issue of The Gentlewoman which features legend of stage and screen Angela Lansbury as its cover star.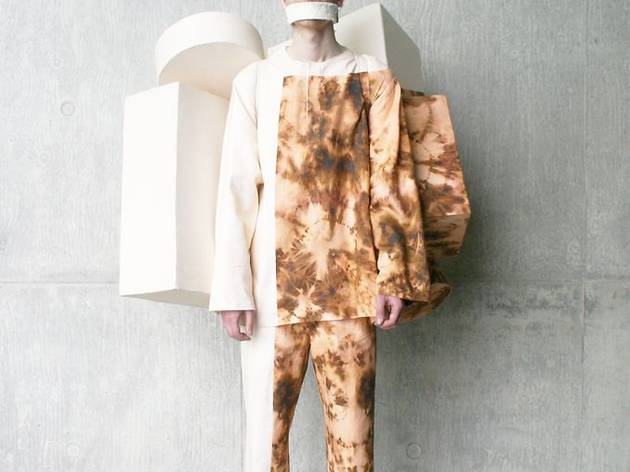 2/11
Designed by Craig Green
Rising fashion star Craig Green plays with ideas of utility and function for his Autumn/Winter 2012 collection. Inspired by luggage carriers, the large wooden structures have connotations of religious pilgrimage and dwarf the models to create abstract, menacing silhouettes on the catwalk.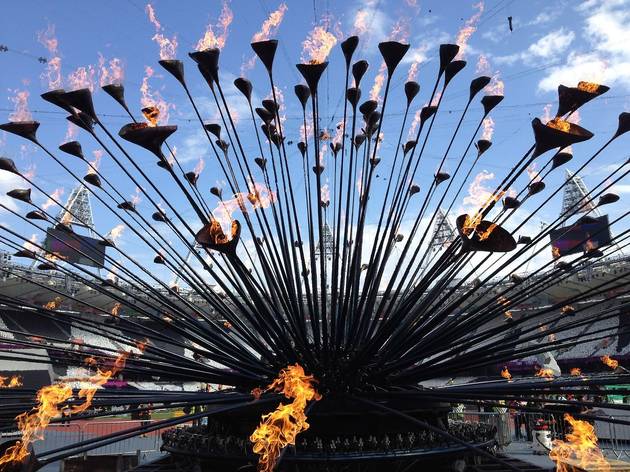 3/11
Designed by Heatherwick Studio
With its 204 copper petals aflame like a giant fiery sea urchin, Heatherwick Studio's design for the 2012 Olympic Cauldron wowed the world at the 2012 Games opening ceremony. We reckon it's flamin' brilliant whether it wins or not.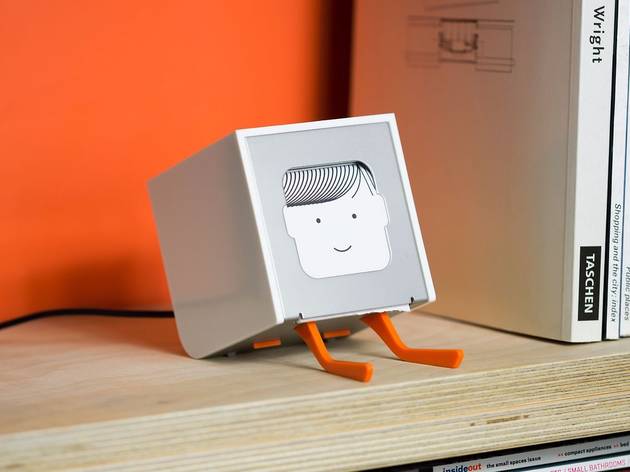 4/11
Designed by Berg
This happy little chap is designed to live in your home, bringing you news, puzzles and gossip from your friends. In a natty combination of new and old media, Little Printer enables you to use your smart phone to set up subscriptions, which it will gather together to create a mini newspaper.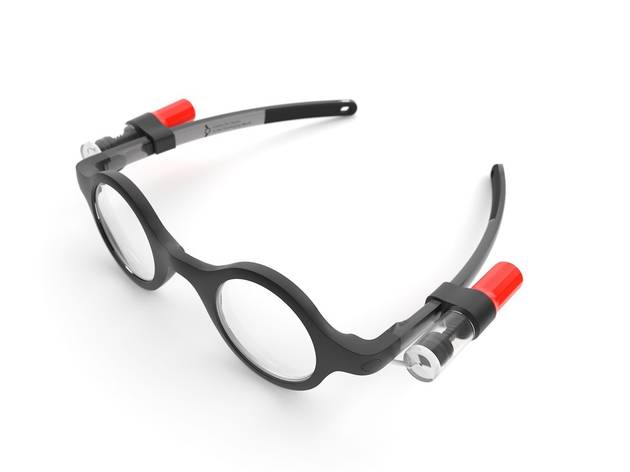 5/11
Centre for Vision in the Developing World and Goodwin Hartshorn
Designed by The Centre for Vision in the Developing World these self-adjustable glasses allow the wearer to tweak the lenses until they focus clearly. The specs are based on a fluid-filled lens technology developed specifically for use by kids and young adults who have no access to opticians.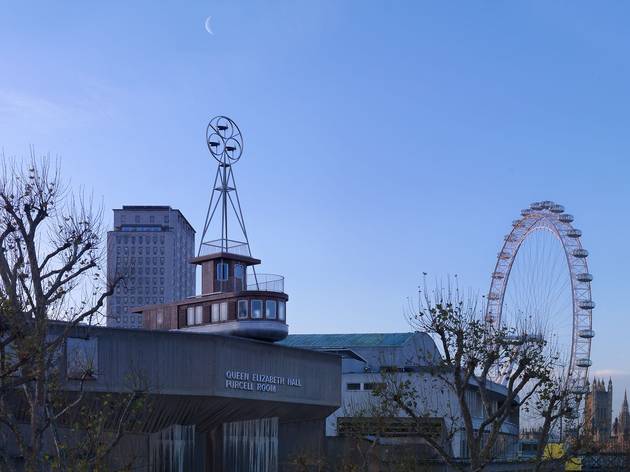 6/11
Designed by David Kohn Architects, photo: Charles Hosea
A Room for London (nominated in the Architecture category) is a wonderfully whimsical temporary hotel room designed by David Kohn Architects in collaboration with artist Fiona Banner in response to a competition organised by Living Architecture. It looks like a boat washed up by a freak high tide on the Thames and has proved a poetic addition to the Southbank skyline, playing host to numerous artists, musicians and thinkers as well as paying punters.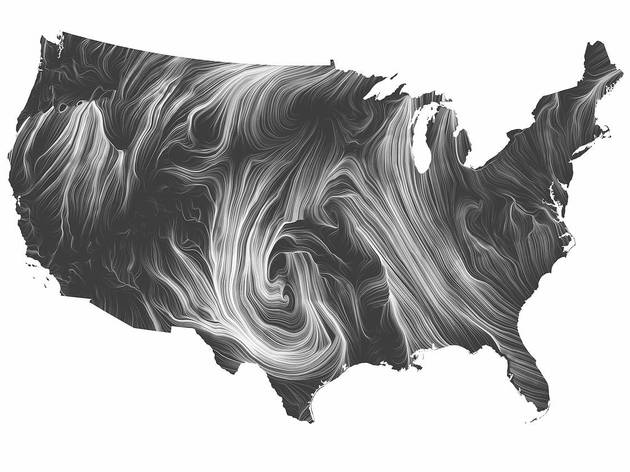 7/11
Designed by Martin Wattenberg and Fernanda Bertini Viegas
The Wind Map shows the delicate tracery of wind flowing over the US using different shades to signify different speeds and directions in endlessly entrancing patterns.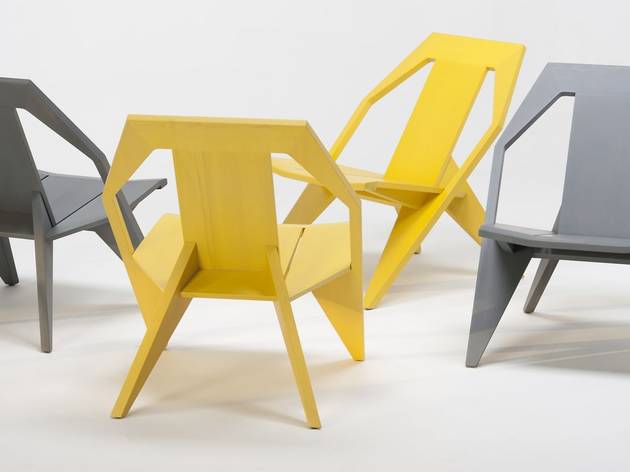 8/11
Designed by Konstantin Grcic for Mattiazzi
Three types of wood – thermo treated ash, walnut and douglas – are joined at irregular angles to make the Medici Chair. We think it looks like a stylish update of the classic Adirondak chair and a pretty comfy perch.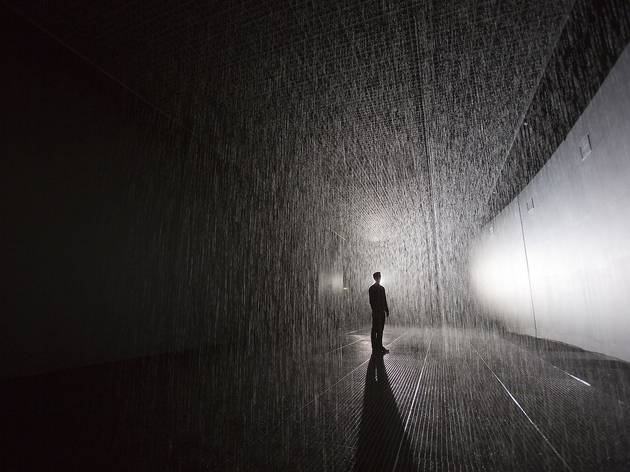 9/11
By Random International
Random International's Rain Room gives visitors the chance to experience how it might feel to control the rain. The trick is that due to the special sensors built into the structure, as the water pours down from the ceiling, you can stand in the middle of the shower and not get wet. During its Barbican Curve Gallery stint it offered a double-whammy of Britishness, being both weather-related and so popular that to see it you had first to stand in a lengthy queue.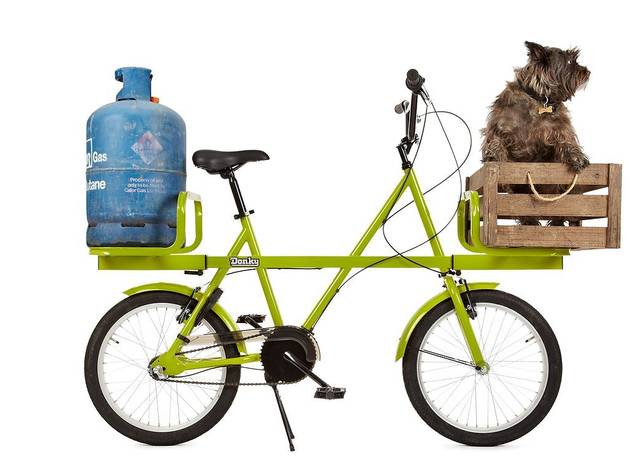 10/11
Designed by Ben Wilson; photo: John Selby
It's the steel beam that turns this compact bicycle, created by British industrial designer Ben Wilson, into a load-bearing donkey of a bike. Perfect for those gas bottle/terrier transportation dilemmas.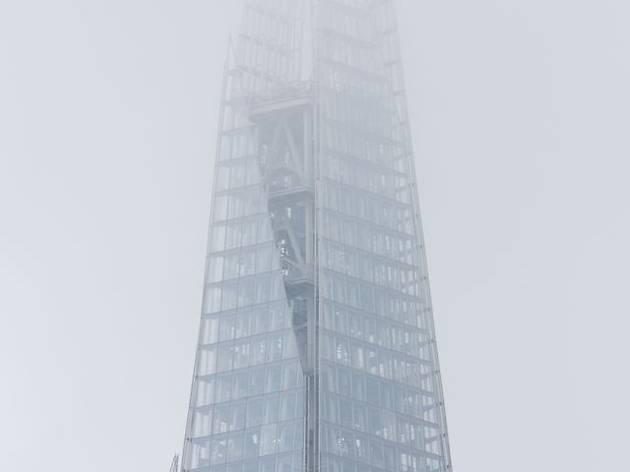 11/11
Designed by Renzo Piano
You can probably see it from your home, your office, and your bus on the way in to work. Towering over the rapidly regenerating London Bridge Quarter, Italian architect Renzo Piano's omnipresent Shard has already made the transition from super-ambitious building project to hot new London landmark. Can it also scoop a 'Design of the Year' gong?
Annual exhibition and awards celebrating the most innovative and inventive design from the past year. The best designs from seven categories – architecture, digital, fashion, furniture, graphics, product and transport – will be on show. Reflecting the big sporting and cultural events of the past twelve months, nominations include celebrated designs like Heatherwick Studio's Olympic Cauldron; A Room for London, designed by David Kohn Architects; and Renzo Piano's The Shard. There are also nominations for Japanese artist Yayoi Kusama's collection for Louis Vuitton, Dixon Jones's Exhibition Road masterplan, and the phenomenally successful Rain Room by Random International. Prototypes up for an award include a non-stick ketchup bottle invented by the Varanasi Research Group and a pair of self-adjustable glasses for children who have no access to opticians, by The Centre for Vision in the Developing World. In digital, the Microsoft Window's phone 8 are among the nominees.
On April 16, the gov.uk website, which combines all of the UK government's websites into a single domain, was selected as the overall winner. Category winners for 2013 include: Architecture: Tour Bois-Le-Prêtre, Paris, designed by Frédéric Druot, Anne Lacaton and Jean-Philippe Vassal; Fashion: 'Diana Vreeland: The Eye Has to Travel', directed by Lisa Immordino Vreeland; Furniture: Medici Chair designed by Konstantin Grcic for Mattiazzi.
Venue name:
Design Museum
Contact:
Address:
224-238
High Street
Kensington
London
W8 6AG

Transport:
Tube: High Street Kensington
Price:
Admission inc with museum entry, £11, £10 concs, £7 students, under-12s free
Event phone:
020 7940 8790