Exhibitions in London
Our guide to the best free, new and critically-acclaimed exhibitions in London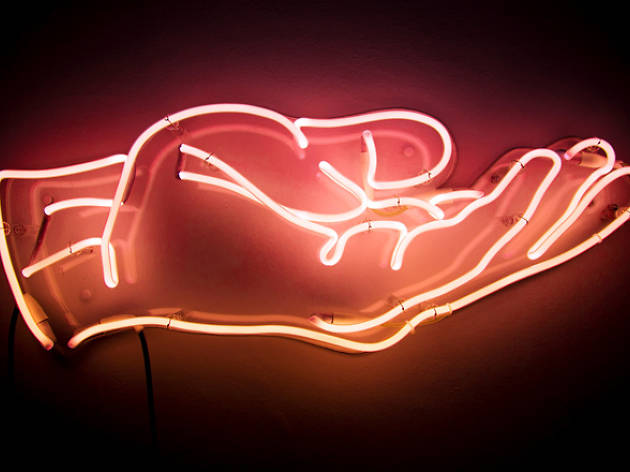 Got a free hour to spare? Soak up some culture at one of the many great exhibitions in London. Whether you want to see paintings, photography, fossils or washing powder packaging through the ages, there's an exhibition to suit your mood. We've also put together a comprehensive guide to the seven wonders of London's museums and attractions, to help you really zone into our city's cultural core.
The very best exhibitions in London
Discover more of London's culture
Sponsored listing
Miz En Bouche
This French restaurant in Clerkenwell takes its name from the French term for 'appetiser', though we detect a hint of poetic license at play: strictly speaking it's mise en bouche. But we're not pedants and it doesn't really matter anyway – the bistro food here goes the full three courses. Expect, then, French classics such as foie gras terrine, escargots à la Bourguignonne, hand-cut steak tartare and a cassoulet of confit duck leg, Toulouse sausage, bacon and beans. And if you fancy a burger? No problem – it's served in a brioche bun with French cheese and with French fries, of course. Each of the exclusively-French wines are available by the glass, carafe and bottle, bar one red and one white. It's close to Sadler's Wells, so there's what looks like a good-value pre-theatre menu too.