London events calendar
Your month-by-month guide to the best events and cultural happenings in London over the year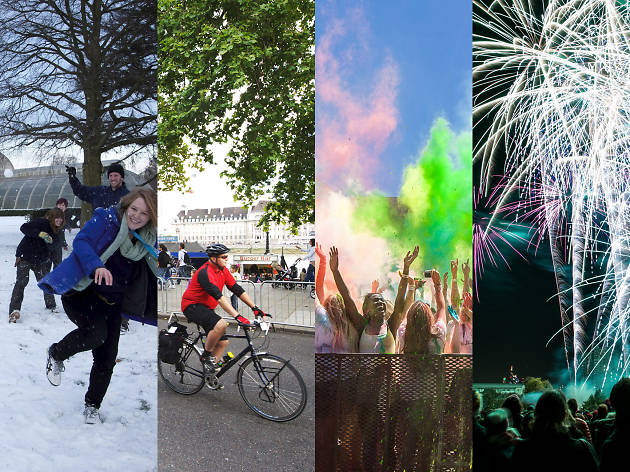 Here's your comprehensive guide to the biggest and best events and activities across London for the whole of 2017, from the best theatre openings to great new art exhibitions to the latest essential gigs and tons of other things to do around the city.
Sure, those summer months and even Christmas may seem far off at the moment, but get planning now using our monthly calendars and you'll be ahead of the game when it comes to booking tickets and knowing what to see over the year.
If you're looking for instant cultural gratification, just check our pick of things to do in London this week and over the weekend. Now, go forth and enjoy London!
The best events in London by month
Find things to do all year round
Sponsored listing
The Diner
The Soho branch of a chain of nine London venues evoking – yep, you guessed it – the classic US diner. That means an aesthetic nod to the '50s, mostly from booth seating, Chuck Berry posters and menu items advertised on a retro marquee.  The food is diner fare too, albeit with plenty of dude-food influence. Expect, then, buttermilk pancakes, breakfast burritos and baskets of wings, corn dogs and tater tots with bacon and jalapeno alongside baby back ribs, fried pork and waffles and a large range of burgers and hot dogs. Desserts include a raspberry ripple cheesecake and banana splits. The drinks list offers a good craft beer selection, including drops from Camden Town Brewery, Beavertown, Brooklyn and Lagunitas. Hard shakes, cocktails, hard teas and a few wines also feature but if you're looking for drinks-that-double-as-desserts then a Snickers shake (three scoops of chocolate ice cream, Nutella, peanut butter and maple syrup) should just about do it.