London events calendar
Your month-by-month guide to the best events and cultural happenings in London over the year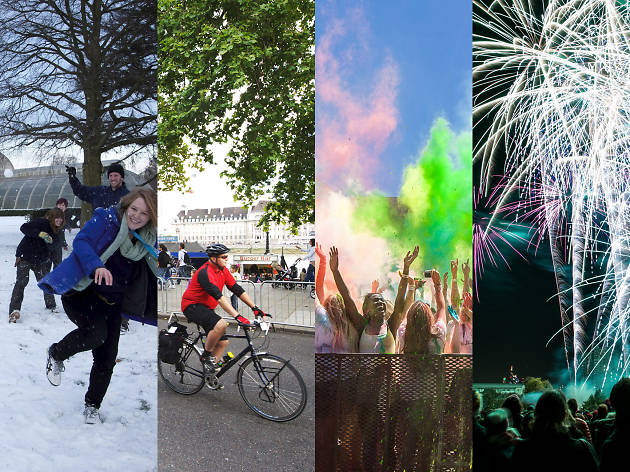 Here's your comprehensive guide to the biggest and best events and activities across London for the whole of 2017, from the best theatre openings to great new art exhibitions to the latest essential gigs and tons of other things to do around the city.
Sure, those summer months and even Christmas may seem far off at the moment, but get planning now using our monthly calendars and you'll be ahead of the game when it comes to booking tickets and knowing what to see over the year.
If you're looking for instant cultural gratification, just check our pick of things to do in London this week and over the weekend. Now, go forth and enjoy London!
The best events in London by month
Find things to do all year round
Sponsored listing
Cafe Frei
Travel the world in just one sip via Cafe Frei's huge selection of coffee beans. Seventy to be precise, from Arabia to the Arctic via Europe, Japan and the US, with numerous flavours, including Kyoto plum cream, Maui almond, Maharajas' tea-cappuccino, Cuban espresso-colada, Spanish cinnamon and so many more. Relax with a cuppa in the vibrant space of the cafe, where the walls are elaborately papered and the long sofa seating is bright turquoise. If coffee's not your bag then taste one of a handful of their loose-leaf teas instead, paired with a piece of Afghan poppy seed cake or Venetian tiramisu miracolo.
Venue says: "Unique coffee selection with yummy cakes and pastries! Ask for our breakfast deal before 10am!"