London events calendar
Your month-by-month guide to the best events and cultural happenings in London over the year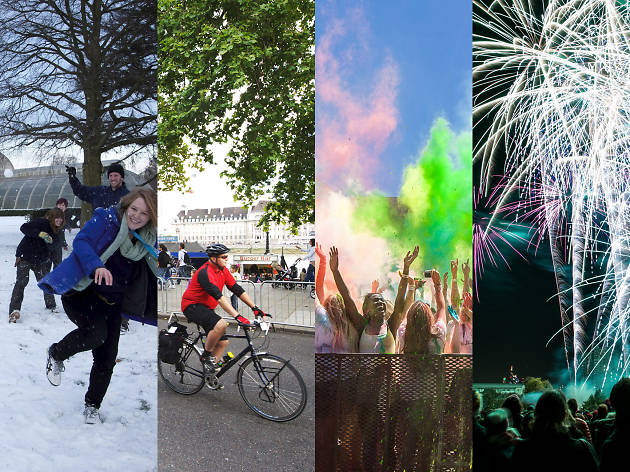 Here's your comprehensive guide to the biggest and best events and activities across London for the whole of 2017, from the best theatre openings to great new art exhibitions to the latest essential gigs and tons of other things to do around the city.
Sure, those summer months and even Christmas may seem far off at the moment, but get planning now using our monthly calendars and you'll be ahead of the game when it comes to booking tickets and knowing what to see over the year.
If you're looking for instant cultural gratification, just check our pick of things to do in London this week and over the weekend. Now, go forth and enjoy London!
The best events in London by month
Find things to do all year round
Sponsored listing
Zaman Restaurant
Located within Marylebone's Sportsman Casino, Zaman is a strictly over-18s restaurant. The kitchen is headed up by Bangladeshi chef Mahmud Zaman who has put together a Middle Eastern and European fusion menu. Zaman also hosts an Arabian disco and bellydancing events but it's worth noting that this entertainment is suspended each year during Ramadan. All the food served at Zaman is Halal. Dishes include chargrilled steak with fondant potato, wilted spinach and onion puree or try a Zaman special such as the lamb biryani or grilled lobster tail. Vegetarians are well catered for with dishes such as the Mediterranean vegetable cake with creamed spinach and poached egg or take your pick from traditional Indian cuisine. The wine list is small but there's a Champagne list if you're here for a special occasion.