Hidden gardens and green spaces in London
We've foraged far and wide to bring you the prettiest places to hide away this summer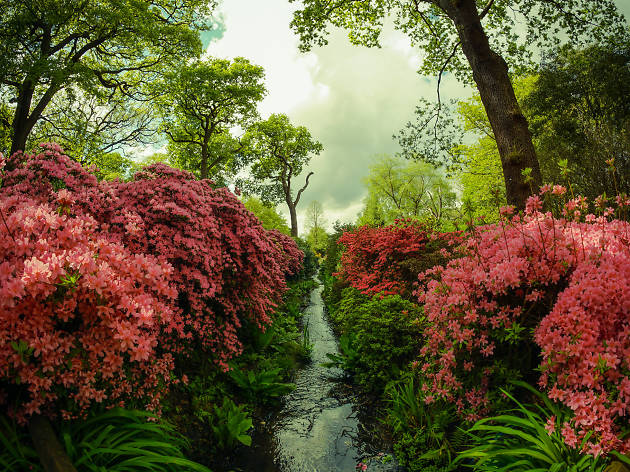 Keep clear of the crowds and away from car horns with our pick of gardens that you won't find growing in the guidebooks. Whether you've exhausted all of London's major parks, are in need of a new pocket of tranquillity, or just looking to experience another side of outdoor London, let us lead you up the garden path for a peek at London's hidden green bits.
RECOMMENDED: discover more of secret London
The oldest botanic garden in London quickly became a world leader in natural medicine after opening in 1673. Its location next to the Thames in Chelsea is no accident – the river's proximity creates a warmer microclimate meaning rare and endangered species are able to thrive. Within its walls 5,000 different edible medicinal plants grow including the world's most northerly outdoor grapefruit tree.

INSIDER TIP: The garden is also home to Britain's first garden of ethnobotany (the study of the botany of different ethnic groups and indigenous peoples).
Buy tickets
Read more
A picturesque waterfall flows into a peaceful rock pool, where koi carp dart beneath the surface and peacocks stalk past on the banks. It might sound like the setting for a Japanese fairytale, but this is in fact one of west London's most serene spaces: Holland Park's quaint Kyoto Garden. It's the perfect spot to unwind with a book, linger with your thoughts or fight your samurai rivals to the death.

INSIDER TIP: Round off your visit with some property porn. Wander through one of London's most fancy postcodes, filled with grand Victorian townhouses and city mansions.
Buy tickets
Read more
Looking for more outdoor fun?
If you're gagging to explore the great outdoors, here's where to go to catch an open-air film, take a dip in a local lido or simply wander through one of London's many pretty parks.
Read more