London's hidden museums and libraries
The quirkier and unsung enclaves of curios in the capital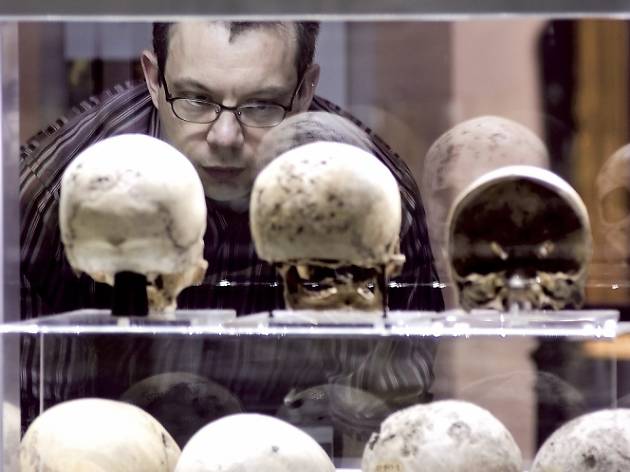 So, think you're London's king of culture because you spent a whole day at the Natural History Museum and went home with a pop-up book about fossils? You ain't seen NOTHIN'. For as well as the much-visited big hitters, London is also home to a whole load of lesser-known, equally awesome museums catering to all manner of niche interests. Read on and see what takes your fancy.
Sponsored listing
Bea's of Bloomsbury - St Pauls
Following the success of its Bloomsbury operation, Bea's has opened a slip, or strip, of an outlet in the City's New Change shopping centre. Order from the counter in the corridor-sized room and head upstairs to a similar space just wide enough for a length of banquette seating covered in devoré velvet in jewel-like colours of turquoise, pink and gold. The end table offers a glimpse of St Paul's, and industrial-looking exposed air-conditioning is softened by quirky coffeepot and teapot light fittings. Early birds can enjoy excellent fruit salads, sourdough toast and croissants; for lunch, there are filled toasties; and the counter of cakes, meringues and cupcakes baked by the four chefs at the Bloomsbury kitchen make for sweet accompaniments to a long list of teas and coffees. A handy place for a swift meeting, Bea's also offers afternoon tea for £17. If you can't leave the office, order a box of six cupcakes for £15, but to celebrate that multimillion-pound merger, it has to be the champagne tea at £24.50.
Venue says: "The finest cakes, pastries, afternoon tea, and coffee, tasty breakfasts and lunches, in great locations around London."